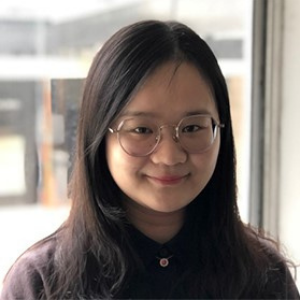 In November 2020, veteran journalist and media owner, Kevin Sui, delivered our annual China Institute Li Siguang lecture, which was streamed on YouTube.
As part of the event, PhD Modern Languages student, Celia Shiyu He, was invited to sit on the panel. Here, she shares her experience of participating in the annual lecture, which takes place in honour of Li Siguang, one of the first Chinese graduates of the University of Birmingham.
"I still vividly remember how excited and proud I was when I discovered that Li Siguang, the founder of China's geomechanics, was one of the first Chinese graduates of the University of Birmingham. As a famous and historically influential geologist, Li Siguang made outstanding contributions to the development of China. When I first learnt his name and uplifting story back in middle school, I wondered what educational experience shaped him into an excellent researcher and outstanding human.
"This year's Li Siguang Annual Lecture offered me a wonderful opportunity to get to know Li Siguang better. As a postgraduate researcher from China, it was a great honour to be invited to get involved in the discussion as a panel member to have some deep discussion with our speaker.
"This year's lecture was given by Kevin Sui, a veteran journalist and media owner with rich experience working in newspaper, radio, TV and online media both in China and the UK. Other panellists included: Professor Jon Frampton, Deputy Pro Vice Chancellor (China) and Director of the China Institute; Dr Berny Sèbe, Head of Internationalisation for the College of Arts and Law; and Dr John Goodyear, Lecturer and Programme Lead of English as a Modern Foreign Language. I was enlightened by Kevin Sui's thoroughly engaging and thought-provoking lecture and the following panel discussion. It was the most unforgettable and fascinating panel event I have had the pleasure of being a part of.
"In his lecture, Kevin explored how media outlets and the English language play significant roles in promoting cultural exchange between China and the UK. He highlighted the importance of an in-depth and thorough understanding of the people and culture of each country. What impressed me most about this lecture is Kevin's sharing of some of the culture-shocks he experienced, and how he managed to overcome them by gaining more understanding of the local culture. His examples did remind me of my first few months here in the UK! I fully agree that getting to grips with the English language is vital but understanding and respecting the culture in the UK plays a more significant role in helping overseas students adjust to life in a new country.
"As a panel member, I discussed some issues with Kevin about the status quo of overseas students in the UK and role social media play in cultural communication. Currently, I am a second-year postgraduate researcher in linguistics at the University of Birmingham. My research aims to optimise the teaching of English, especially reading, to Chinese English as a Second Language learners. This lecture and following panel discussion really reminded me that although improving language proficiency is vital, it is also necessary for Chinese students in the UK to become more efficient at communicating language in a cultural context. The value of participating in extra-curricular opportunities like this cannot be overstated. This experience has enriched my understanding of a topic which was already personal for me, as well as providing me with excellent experience in panel discussion."
To watch the lecture back, please visit our YouTube page. If you would like to find out more about the postgraduate student experience with the Department of Modern Languages, please head over to our Department pages.