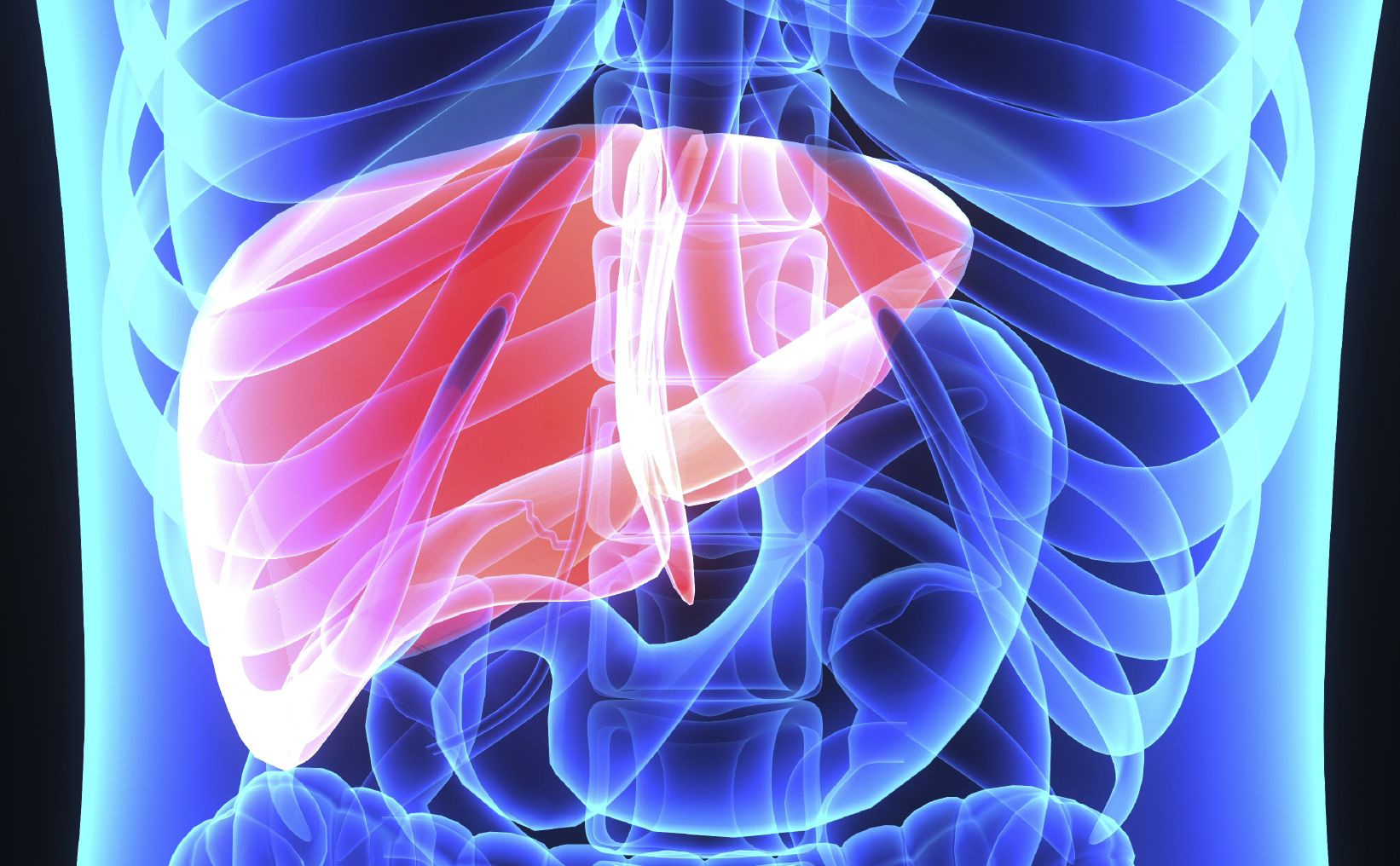 An international trial with Birmingham providing one of the lead investigators has identified a potential drug therapy to reverse non-alcoholic fatty liver disease – a condition for which there is currently no approved treatment.
Non-alcoholic fatty liver disease or non-alcoholic steatohepatitis (NASH) is commonly found in individuals with high body weight and diabetes. The condition causes damage and scarring in the liver which leads to liver cirrhosis (advanced scarring) and liver failure. As one of the most common causes of liver disease in Western countries, with many patients going on to require a liver transplant, researchers were keen to develop non-surgical interventions for patients with NASH.
Semaglutide, a glucagon-like peptide-1 receptor agonist, is known to reduce weight, help manage diabetes and reduce inflammation. A previous study, published in the Lancet medical journal by the University of Birmingham's Professor Phil Newsome and Dr Matthew Armstrong of University Hospitals Birmingham NHS Foundation Trust (UHB), showed that a similar compound, liraglutide, was effective in NASH patients.
The SEMA-NASH study, designed by Novo Nordisk and Professor Newsome, sought to establish the effectiveness of different doses of semaglutide among an international cohort of NASH patients.
320 patients from 16 countries were recruited to the trial and randomly assigned to receive either a placebo (80 patients) or one of three doses of semaglutide: 0.1mg (80 patients), 0.2mg (78 patients) or 0.4mg (82 patients), via daily injection.
The trial, which had local support from the National Institute for Health Research (NIHR) Birmingham Biomedical Research Centre (BRC), demonstrated that semaglutide was very effective in reducing liver injury and preventing the development of liver cirrhosis. Of the patients who received the highest dose (0.4mg), 59% experienced NASH resolution with no worsening of their condition compared with 17% of the placebo group. In addition, the average weight loss in the 0.4mg group was 13% of body weight, compared with 1% of the placebo group.
Professor Newsome, one of two lead investigators on the trial, also Honorary Consultant at UHB, explained: "The outstanding research infrastructure provided by Birmingham Health Partners and our track record in non-alcoholic fatty liver disease was key to ensuring we were also one of the top recruiters globally for this study."
"The effects of semaglutide were far better than those seen with previous therapies, and, at a time when there are no current approved treatments, this study provides real hope for patients that effective new treatments will be available soon."
UHB was one of the top-recruiting sites worldwide, supported by the NIHR Clinical Research Facility.
Professor Newsome said: "The outstanding research infrastructure provided by Birmingham Health Partners and our track record in non-alcoholic fatty liver disease was key to delivering in this study.
Participants were aged 18-75 (20-75 in Japan), with a BMI of 25 or above, and underwent liver biopsy prior to screening and at 72 weeks after randomisation. Patients also received counselling regarding nutrition and exercise as recommended locally.
The study was published in the New England Journal of Medicine.