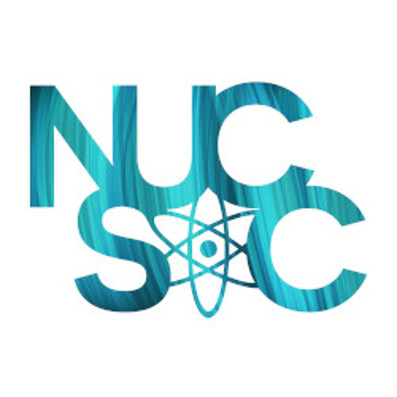 Obviously, things are looking very different this year with the social distancing measures in place and many students not on campus, but we have persevered to keep providing events for our students and carrying on as normal as possible!
This means the normal events we host to kick off the new academic year, like our Freshers' House Party and NucSoc vs BUMS, unfortunately had to be postponed. But all was not lost! We hosted quizzes for the new students joining us to allow them to get to know their new course mates, as well as for the older years including Masters students, to help everyone settle back in. Our Family Scheme is also running as in previous years, with parents (i.e. returning students from higher years) giving socially distant tours of campus and generally showing them the ropes.
While the social side of things might look a bit dire this year, we've doubled down on our academic and careers efforts. Our first big event of the year was the Experiences of Black Professionals in the Nuclear Industry with our wonderful speakers Raymond Olayinka, Senior Advisory Consultant at ARUP; Dr Clinique Brundidge, the first Black woman to earn a PhD in materials science from the University of Michigan; Sadia Samas, a Graduate Mechanical Engineer at Sellafield and Co-Chair of the Sellfafield BAME network, and our very woen Sunchi Chen, a recent PTNR graduate from Birmingham. They gave talks on their careers so far, then we opened up to a panel for viewers to ask questions. The recording of this event can be found on the new NucSoc Youtube channel at https://www.youtube.com/watch?v=S0EWJ_N9zK8
In lieu of our normal careers event which we usually host in the Autumn Term, we hosted a virtual careers networking event. Our speakers were Stacy Snook from Sellafield, Alex Valentine and Steven Bradnam from the UK Atomic Energy Authority, and Emin Veron from the National Nuclear Laboratory. Each speaker gave a talk on their role in their respective companies and the path that led them there, then came together to host a panel to answer any questions from our viewers. The recording of this event can also be found on our Youtube channel at https://www.youtube.com/watch?v=NCmqEBSjPD4
So, despite the less-than-ideal circumstances we were faced with, we have persevered to adapt as much as possible to a virtual format. And while our social events may have been sorely missed, we hope that by the end of the year we'll be back to some semblance of normality and be able to come together as a society again, and we have some plans for some exciting virtual events even if things don't go quite to plan.
Here's to 2021, and all it may bring!
NucSoc Best Soc!
To find out more about NucSoc visit their website www.birmingham.ac.uk/eps/nucsoc.
There are 42 student groups in the College of Engineering and Physical Sciences. To learn more about their projects and activities head to www.birmingham.ac.uk/eps-societies.