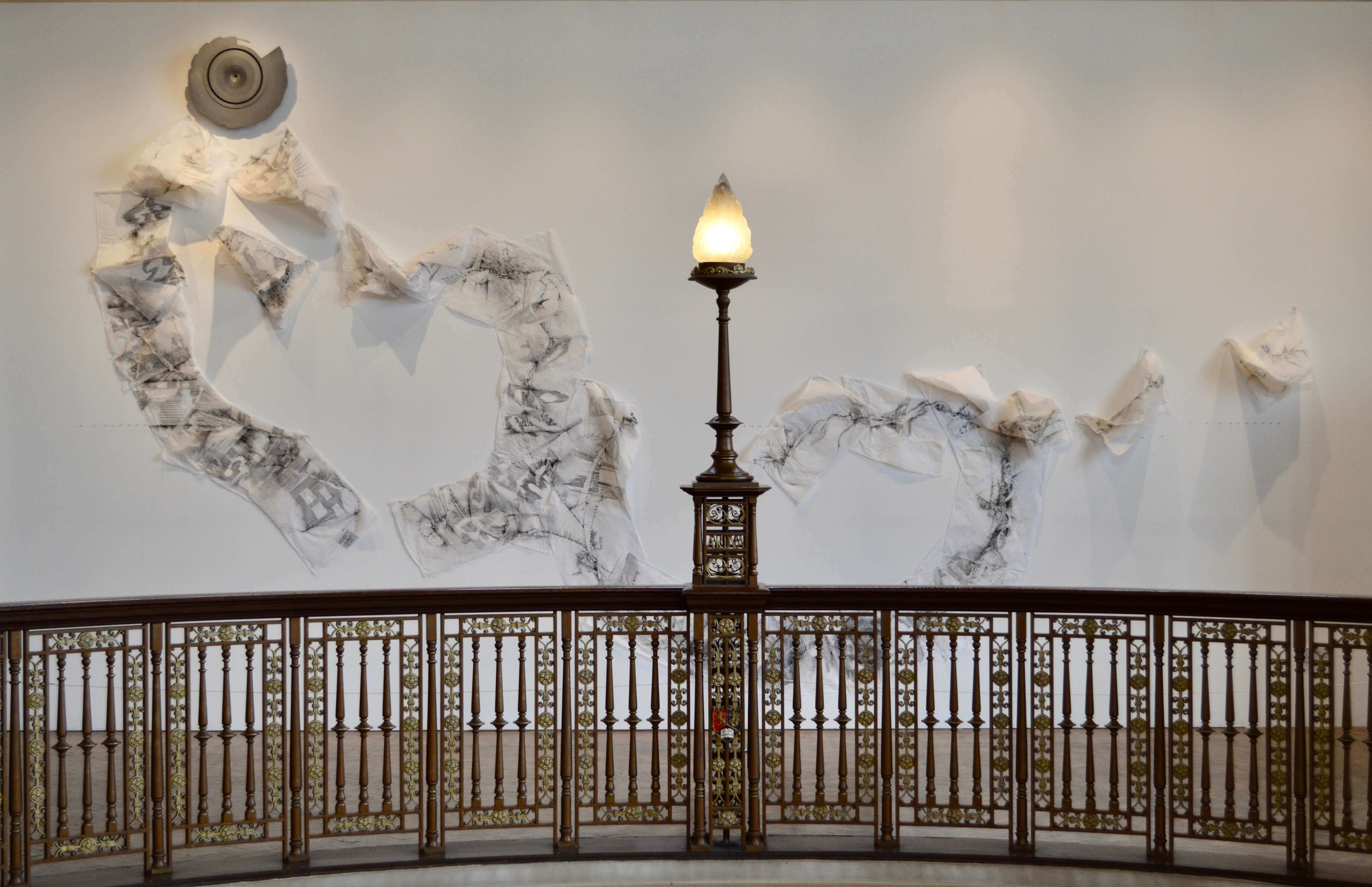 University of Birmingham Professor Konstantinos Nikolopoulos has won an award from the European Research Council for his work to inspire the public.
Professor Nikolopoulos, of the School of Physics and Astronomy, clinched an award in the public outreach category of the ERC Public Engagement with Research Awards 2020 for his ERC-funded project ExclusiveHiggs.
The purpose of the awards, the first of their kind, is to recognise ERC grantees who make the effort to engage with audiences beyond the scientific community and do so in effective and original ways.
The ExclusiveHiggs project experimentally explores the interactions of elementary matter particles with the Higgs boson at CERN's Large Hadron Collider, the world's largest and most powerful particle accelerator.
Professor Nikolopoulos's project explored the interface between science and art to inform, educate and inspire the public about research into the Higgs boson – a particle discovered eight years ago that signals the existence of the Higgs field, that permeates the universe and imbues other particles with mass. Amongst the public engagement activities were art exhibitions, dance performances and workshops with students.
Professor Nikolopoulos said: "I am deeply honoured to receive this award. It has been an incredible journey which would not have been possible without my collaborators, and in particular artist Ian Andrews and dancer and choreographer Mairi Pardalaki. Dr Maria Pavlidou was instrumental in our activities reaching the widest audience.
"I hope this work motivates more scientists to engage with the public, promote awareness of important research, and inspire the next generation of scientists."
Instead of making art inspired by science, the project involved art that communicated scientific concepts with the artists becoming ambassadors of particle physics.
The Awards' judges commended the project for having a real impact on people who are not the regular audience for frontier science. It also praised its innovative methods to communicate about a very abstract topic.
Mariya Gabriel, European Commissioner for Innovation, Research, Culture, Education and Youth, said: "Excellent research demands excellent engagement with the public.
"This is especially important nowadays when science must often compete with misinformation. We need the strong storytellers and creative communicators out there.
"I'm glad that many EU-funded researchers have gone the extra mile to communicate their amazing discoveries and interact with the public.
"I hope more scientist and scholars will be inspired and follow in their footsteps. Congratulations to all the laureates!"
ERC Vice President Professor Fabio Zwirner commented: "The ERC trusts researchers to identify the path to scientific breakthroughs.
"The winners of our Public Engagement with Research Award all show that this bottom-up approach also works for communication.
"I was impressed by the number and quality of the entries in this new ERC contest. I would like to congratulate the laureates, thank all those who took part in the competition, and encourage all ERC grantees to keep sharing their passion for research."