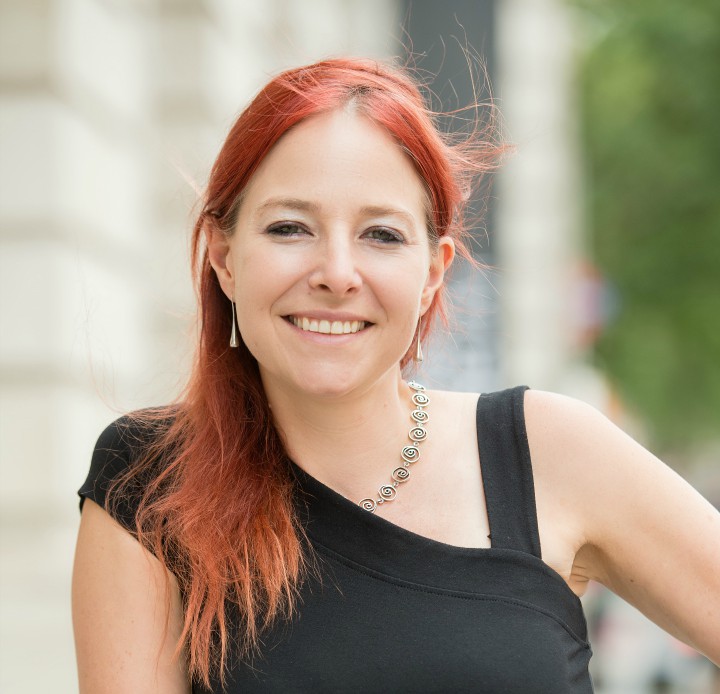 The University of Birmingham's Professor of Public Engagement in Science, Alice Roberts, has been honoured with the Royal Society's David Attenborough Award.
The award, presented for the first time this year, is named after the United Kingdom's best-loved naturalist and broadcaster, and honorary Fellow of the Royal Society, Sir David Attenborough. It recognises high quality public engagement activities.
Professor Roberts has made outstanding contributions to public engagement ranging across medicine, anatomy, biology, evolution and archaeology, through lectures and media work, as well as her advocacy as Professor of Public Engagement at the University of Birmingham and as the President of the British Science Association.
"I passionately believe that science – all this wonderful knowledge that humans have come together to create – should be open to everyone," Professor Roberts said. "That's because this knowledge helps us make better decisions – personally, and as a society – but science can also be beautiful, inspirational and a source of wonder and real joy. I love sharing these stories and I am delighted to be honoured by the Royal Society with this award, named for one of our greatest science storytellers."
University of Birmingham Vice-Chancellor, Professor Sir David Eastwood, says: "Now, more than ever, engaging the public with the highest quality research produced in our universities is vital. In her role as Professor of Public Engagement in Science at the University, and as a researcher, writer and broadcaster, Alice is a superb science communicator. Students and staff here at Birmingham, together with Alice's wide and varied audiences across the world, will be as delighted by this news as I am."
Professor Roberts' award is one of 25 medals and awards presented this month by the Royal Society, recognising researchers who have made outstanding contributions to science.
President of the Royal Society, Venki Ramakrishnan, said: "The Royal Society's medals and awards celebrate those researchers whose ground-breaking work has helped answer fundamental questions and advance our understanding of the world around us. They also champion those who have reinforced science's place in society, whether through inspiring public engagement, improving our education system, or by making STEM careers more inclusive and rewarding.
"This year has highlighted how integral science is in our daily lives, and tackling the challenges we face, and it gives me great pleasure to congratulate all our winners and thank them for their work."
For media enquiries please contact Beck Lockwood, Press Office, University of Birmingham, tel: +44 (0)781 3343348.
The Royal Society David Attenborough Award and Lecture is awarded annually to an individual for outstanding public engagement with science. The award, open to everyone, recognises high quality public engagement activities and complements the Michael Faraday Prize and Lecture. The award is named after the United Kingdom's best-loved naturalist and broadcaster, and honorary Fellow of the Royal Society, David Attenborough. The medal is of silver gilt, is awarded annually and is accompanied by a gift of £2,500.
The University of Birmingham is ranked amongst the world's top 100 institutions. Its work brings people from across the world to Birmingham, including researchers, teachers and more than 6,500 international students from over 150 countries.