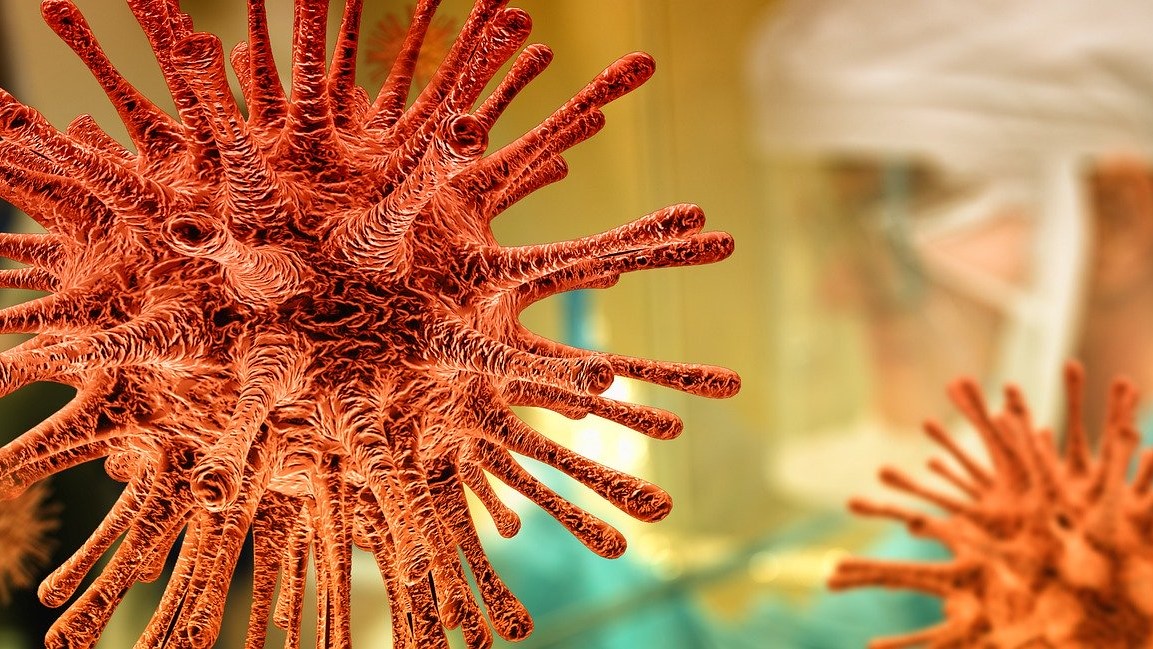 Scientists will work in Bangladesh to create a blueprint to help ensure that medics can get a COVID-19 vaccine to everyone who needs it across the Global South.
Universal vaccine access is already a major challenge in low-income countries, due to the lack of robust refrigerated cooling networks especially to remote communities. Mass vaccination for COVID-19 will need to deliver vaccines to people globally at scale and speed never before considered.
Supported by UK Research and Innovation (UKRI), an international team of researchers led by scientists at the University of Birmingham and Heriot-Watt University will assess the capacity and preparedness of Bangladesh's cold-chain framework - creating a roadmap and model for global COVID-19 vaccination.
Bangladesh has one of the world's largest pharmaceutical and vaccine industries, with a vaccination framework supported by Gavi, the Vaccine Alliance and the World Health Organisation (WHO), but, like many countries, still lacks the capacity to deliver unprecedented, fast-track mass vaccination.
The project builds on Birmingham's work in Rwanda exploring how the country's cold-chain is used to distribute vaccines. The Rwanda study runs alongside the University's work in India with non-profit, commercial and academic partners investigating the challenge of distributing a potentially temperature-sensitive COVID-19 vaccine.
Uniting British academics with their counterparts at BRAC University, in Bangladesh, and Bangladesh University of Engineering and Technology (BUET, the team will design novel methods and instruments to assess Bangladesh's current cold-chain capacity – seizing the opportunity to align renewable energy and energy efficiency solutions with the mass vaccination of COVID-19 and future calamities.
Project developer Toby Peters, Professor of Cold Economy at the University of Birmingham, commented: "Bangladesh is confronted with a difficult challenge of protecting their people and sustaining the economy. Rapid and efficient mass vaccination is the only way forward, making our upcoming work critical – not just for Bangladesh, but many other countries across the Global South.
"Sustainable cold-chain development will support Bangladesh's economy and help to support existing immunisation and cold-chain programmes as well as a COVID-19 vaccine. More importantly, this work will help create a blueprint and model for an efficient delivery mechanism to ensure that the vaccine will be provided globally."
Co-Investigator Professor Farzana Munshi, of BRAC University, commented: "Vaccination of COVID-19 will require a new fast-track approach to assess, re-engineer and build out the cold-chain logistics assets. This project will assist policy makers in designing policies on the most sustainable interventions on medical supply chain at regional, national scale for COVID-19 but also other potential future natural disasters and epidemics."
Professor Ijaz Hossain, Dean of Engineering at BUET, added: "BUET is the leading technical university in Bangladesh and we are excited to support through this programme the deployment of sustainable solutions and use of renewable energy. Through its Bureau of Research and Testing and Consultation (BRTC), BUET provides high-level technological and engineering support to both Government and private sectors. Our professors have been providing technical consultancy services for a long time to various technology development and dissemination projects encompassing energy efficiency and Greenhouse Gas mitigation."
Researchers will assess different intervention scenarios for mass COVID-19 vaccination, providing Bangladesh's policy makers with critical information and proposals that will help to shape the country's immunisation strategies and priorities.
They will also make their findings available to other countries in order to help public health planners evaluate their best options for creating sustainable temperature-controlled supply-chains for health and medical supplies in epidemics and natural disasters.
UK Business Secretary Alok Sharma said: "Defeating coronavirus is a truly global endeavour, which is why we're backing Britain's scientists and researchers to work with their international counterparts identify tech solutions to treat and combat this virus around the world. The research projects we are backing today will ensure that we equip some of the most vulnerable communities with the resources they need to tackle Covid-19 and build their long-term resilience to respond to future pandemics, making us all safer."
Christopher Green, Senior Clinical Lecturer in Infectious Diseases at the University of Birmingham who is leading on many NIHR urgent public research studies into Covid-19 including the vaccine trials underway in the West Midlands added: "Let's not forget how many lives are already lost each year in resource-poor areas of the world due to vaccine-preventable disease. The development of a safe and effective Covid-19 vaccine is of the highest global health priority, but a Covid-19 vaccine will only reach its full potential when matched with a delivery infrastructure that can reach as far as those who need it, and for it to be sustainable for the future needs of the community."
Bangladesh has experienced rapid GDP growth over the past ten years (average +5%), but is still one of the world's least developed countries with the eighth-largest population and one of the highest population densities (1265 people/km²). Summer temperatures ranging from 30°C to 40°C (March-May), there are frequent floods and storms, and – crucially - a lack of sustainable cooling infrastructure and resilient electricity in rural communities.
For media enquiries please contact Tony Moran, International Communications Manager, University of Birmingham, tel: +44 (0)7827 832312.
The University of Birmingham is ranked amongst the world's top 100 institutions. Its work brings people from across the world to Birmingham, including researchers, teachers and more than 6,500 international students from over 150 countries.