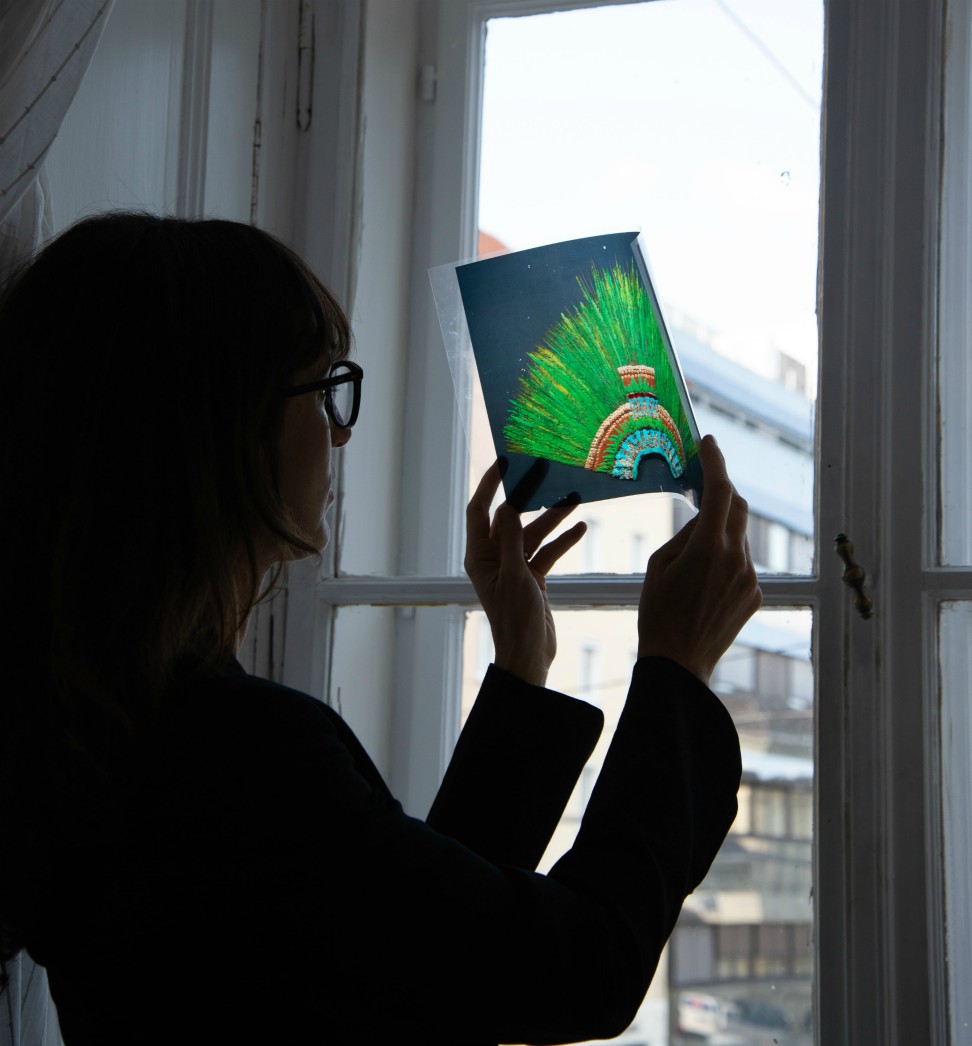 A researcher from the College of Arts and Law at the University of Birmingham has been awarded an ERC Consolidator as part of €655 million (£591 million) funding of the EU's current research and innovation programme called Horizon 2020.
Professor Khadija von Zinnenburg Carroll, who specialises in global histories and contemporary art from the Department of Art History, Curating and Visual Studies secured a grant of €2 million (£1.8 million) to explore 'Artistic Research in Museums and Communities in the process of Repatriation from Europe.'
Khadija von Zinnenburg Carroll said: The release in 2018 of the Sarr Savoy Report crystalised the debates that had been moving with increasing urgency in museums and international relations of restitution and repatriation. The REPATRIATES project is important as it will bring together internationally art-based research actions that respond to repatriation, to learn from exchanges between French, German, Austrian and British institutions and stakeholder indigenous communities. REPATRIATES examines how contested objects - whose ownership may remain unclear - can be exhibited sensitively. It develops strategies for making artistic responses to this material, to propose ways forward for the decolonization of cultural property. This research hopefully will aspire to shape a pan-European response to the complex political, historical, legal, and affective dimensions of the repatriation of cultural assets."
Mariya Gabriel, European Commissioner for Innovation, Research, Culture, Education and Youth, said: "Congratulations to all this year's ERC Consolidator Grant laureates - all selected solely based on excellence. While there is still progress to be made worldwide in achieving gender balance, I am pleased to note that there is an upward trend in women applying for this ERC scheme. We can also see that in this ERC competition the proportion of female applicants who were successful is the highest ever achieved - higher than that of male applicants."
Set up by the European Union in 2007, the European Research Council is the premiere European funding organisation for excellent frontier research. Every year, it selects and funds the very best, creative researchers of any nationality and age, to run projects based in Europe.
For more information or interviews, please contact: Hasan Salim Patel, Communications Manager (Arts, Law and Social Sciences) on +44 (0) 121 415 8134 or contact the press office out of hours on +44 (0) 7789 921 165
The University of Birmingham is ranked amongst the world's top 100 institutions. Its work brings people from across the world to Birmingham, including researchers, teachers and more than 6,500 international students from over 150 countries.