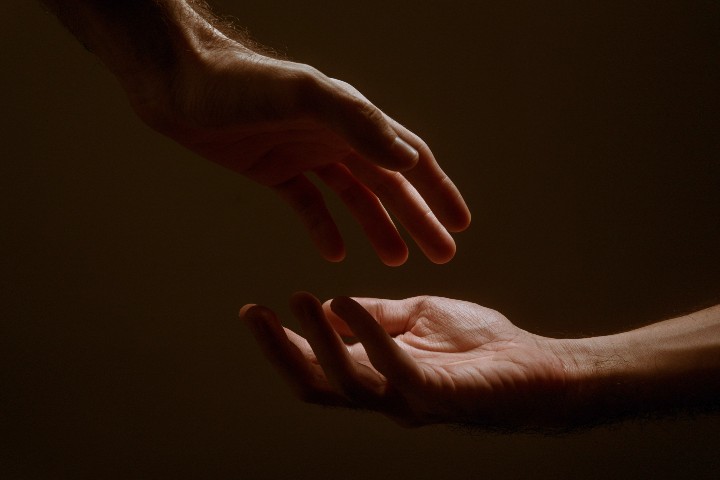 A University of Birmingham psychologist has been awarded a prestigious grant from the European Research Council to investigate why and when people make decisions to help others.
The award, worth €1.5 million, is one of nearly 400 Starting Grants announced today (10 January 2022) by the ERC under its new Horizon Europe programme. Starting Grants are targeted at ambitious younger researchers, enabling them to launch their own projects, form teams and pursue their best ideas.
The University of Birmingham project, called PROFUSE, is led by Dr Patricia Lockwood, Associate Professor in the School of Psychology and Centre for Human Brain Health. It will draw on machine-learning techniques and wearable brain imaging technology to carry out studies of prosocial behaviour in participants of different ages.
Dr Lockwood said: 'Understanding how people make decisions to help others is particularly important as we face major global challenges such as infectious disease, climate change and ageing populations.'
'I am thrilled and incredibly honoured to be awarded an ERC Starting Grant. With this very generous support from the European Research Council, I will be able to build a network of collaborators across the UK, Germany and Canada and use the latest advances in wearable brain imaging techniques, machine learning and big data.'
Announcing the new round of grants, President of the European Research Council Professor Maria Leptin said: 'Letting young talent thrive in Europe and go after their most innovative ideas - this is the best investment in our future, not least with the ever-growing competition globally. We must trust the young and their insights into what areas will be important tomorrow. So, I am thrilled to see these new ERC Starting Grant winners ready to cut new ground and set up their own teams. Some of them will be coming back from overseas, thanks to the ERC grants, to do science in Europe. We must continue to make sure Europe remains a scientific powerhouse.'
For media enquiries please contact Beck Lockwood, Press Office, University of Birmingham, tel: +44 (0)781 3343348.
The University of Birmingham is ranked amongst the world's top 100 institutions. Its work brings people from across the world to Birmingham, including researchers, teachers and more than 6,500 international students from over 150 countries.
The ERC, set up by the European Union in 2007, is the premier European funding organisation for excellent frontier research. It funds creative researchers of any nationality and age, to run projects based across Europe. The ERC offers four core grant schemes: Starting Grants, Consolidator Grants, Advanced Grants and Synergy Grants. With its additional Proof of Concept Grant scheme, the ERC helps grantees to bridge the gap between their pioneering research and early phases of its commercialisation. The ERC is led by an independent governing body, the Scientific Council. Since 1 November 2021, Maria Leptin is the President of the ERC. The overall ERC budget from 2021 to 2027 is more than €16 billion, as part of the Horizon Europe programme, under the responsibility of the European Commissioner for Innovation, Research, Culture, Education and Youth, Mariya Gabriel.