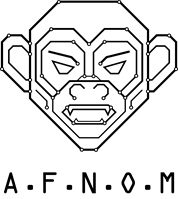 We've had another amazing term! After a full-year of being only online, it's been wonderful to see people's faces again in our blended session approach.
We kicked off this semester with our annual Linux InstallFest. In this session we got people up and running with Linux, provided a supporting environment with helpers on-hand for random, crazy error messages! We managed to get over 50 people ready-to-go with Linux, which will no doubt assist them in their studies throughout the year.
Following on from our great start, we've been hosting our usual weekly sessions diving into lots of diverse hacking concepts: binary exploitation, web challenges, cryptography, steganography, reverse engineering and Linux!
Somehow we also found time to create and host two mini-capture-the-flag (CTF) competitions. These helped test our knowledge whilst having fun! The first was mid-term where the challenges were made by some of our veteran members. For the second CTF (last week of term) we supported our newest members to write their own challenges as Christmas presents for others!
And finally… AFNOM represented the University at various different competitions so far this year including N1CTF, Down Under CTF, and most importantly, the HackTheBox University CTF Qualifiers. We did fantastically well in the HackTheBox competition where we placed 17th out of 600 Universities globally and secured ourselves a place in the final!
Ryan Arrowsmith
AFNOM Chair
To find out more about AFNOM visit their society website.
There are 41 student groups in the College of Engineering and Physical Sciences. To learn more about their projects and activities head to the EPS Societies homepage.