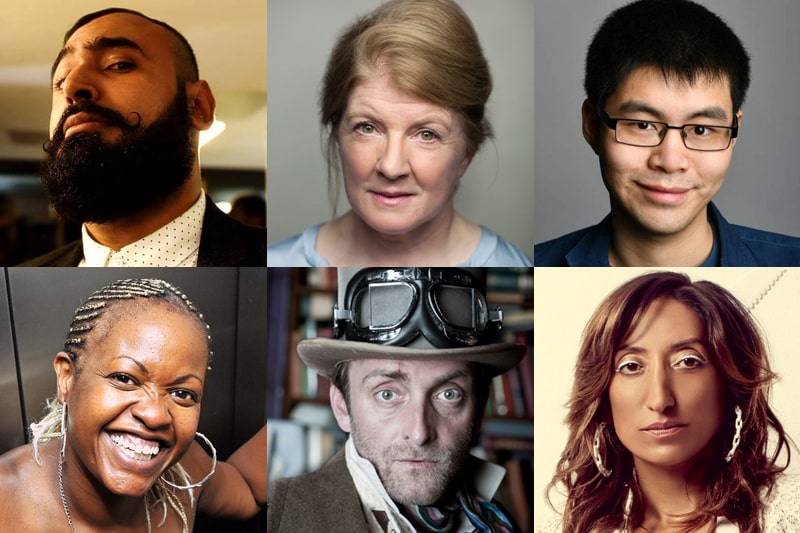 This April Fools' Day, the University of Birmingham and Birmingham Rep launch a major new collaboration. Co-directed by The Rep's Artistic Director Sean Foley, and Professor Ewan Fernie of the Shakespeare Institute at the University of Birmingham, this special one-day event, funded by Research England, kicks off a nationally-important ongoing research conversation about comedy. What does it mean, and how does it work - in plays, stand up, films, music, novels, and popular culture of all types?
Over the course of the day, a free-to-attend programme of open discussions sparked by original provocations from top academic researchers and comedy practitioners will put Birmingham on the map as the place which is serious about comedy. The discussion will explore the nature of comedy across a variety of forms and practices and consider its many benefits to people and place.
Speakers during the daytime event include:
Athena Kugblenu, Beth Granville, Dean Burnett, Dr Annie Mahtani, Dr Asha Rogers, Dr Rose Whyman, Felicity Montagu, Helen Monks, Jo Enright, Jon Holmes, Ken Cheng, Olivia Nixon, Professor Graham Saunders, Professor Michael Dobson, Shazia Mirza, Sophie Duker, and Tim Fitz Higham
Bringing SERIOUS ABOUT COMEDY to a hilarious climax, the evening event, STAND UP, will feature some of the UK's funniest comedians and local stars of the future, with performances by Lovdev Barpaga, Annette Fagon, Gráinne Maguire, Jo Enright, Josh Pugh, Mrs Barbara Nice, Shazia Mirza, Steve Day and Jay Droch.
SERIOUS ABOUT COMEDY starts an enquiry into the most democratic of art forms, and will initiate a new and ongoing forum where the comedy industry engages with academia and the public, in a shared pursuit of learning and laughs.
We're delighted to be getting up to some seriously funny business with The Rep and we hope that SERIOUS ABOUT COMEDY will initiate a distinctive and promising new tradition of taking comedy seriously in the city, one which will refresh Birmingham's sense of its own identity and culture from a funny but intellectually rewarding angle.

Professor Ewan Fernie of the Shakespeare Institute at University of Birmingham
Sean Foley, Artistic Director of The Rep said "SERIOUS ABOUT COMEDY continues The Rep's commitment to being a major player in presenting comedy in all forms, such as developing new writing and emerging comedy talent whilst presenting the very latest hit comic productions as well as the ever-funny classics. This brilliant new partnership with the University of Birmingham will allow for a new and ongoing forum where the comedy industry dances provocatively with academia and the public, in a shared pursuit of learning and laughs. But not necessarily in that order…"
For further media information, please contact Hasan Salim Patel on +44 (0)7966 311 409 or out of hours office number on +44 (0)7580 744 943.
The University of Birmingham is ranked amongst the world's top 100 institutions. Its work brings people from across the world to Birmingham, including researchers, teachers and more than 6,500 international students from over 150 countries.