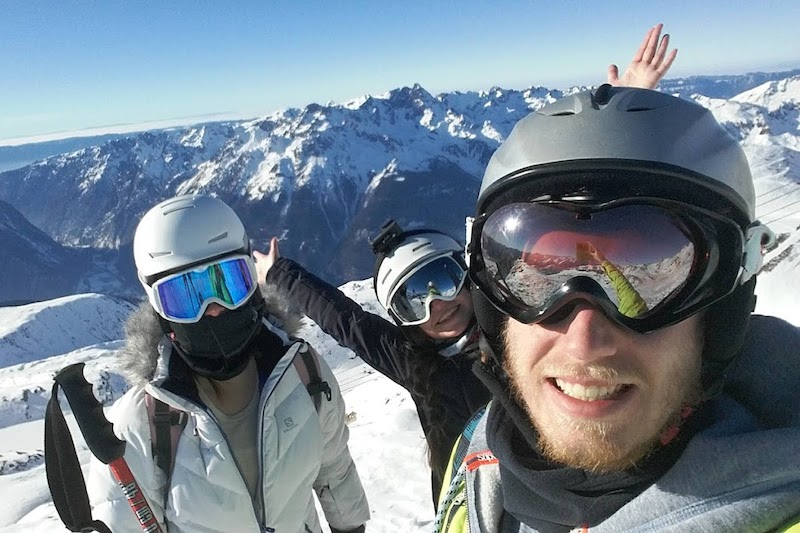 Year Abroad. It's the word that was on every Modern Language student's lips, not just in 2nd year, but from the day we all started university. Studying in one, two or even three countries, for a full academic year. A daunting prospect, I might mention, but one that most of us relished, and looked forward to. By splitting my year abroad in two, I was lucky enough to choose France as my first destination and avoided the dreaded deferral that could have been caused by COVID-19.
The whole summer before was spent brimming with anticipation. Expectation. Perspiration. Everyone who went on Year Abroad said it was the best thing they'd ever done, with new experiences and new friends for life. The understandable worry with COVID was compounded with another worry, would it live up to the expectations set so high by those who had done it before?
Vaccinations? 12th July. Done and dusted. Next, visas. How? When? What? Where? Confused, but certainly not deterred, I asked some of my friends who had already got theirs and was delighted to have their much-needed help. The cancellation of my visa appointment, with a familiar foe, COVID, sent my visa hopes up in the air. Turned up late to my second appointment, but by nothing short of a miracle, a day before my scheduled departure date, my visa arrived at the consulate. Rushing up to collect it, and back down for last minute packing.
26th August, Heathrow Airport the place of departure. Lyon the airport, Grenoble the final destination. Surrounded by mountains on three sides, still snowless in August, but stunning, nonetheless. One of the many reasons I picked Grenoble was because of the variety of languages and subjects offered. My particular favourites, also amongst the most idiosyncratic options, included Polish, skiing and even a class that contained memes! It certainly made for an interesting exam paper, that's for sure!
Besides academic objectives, I had a lot of plans to fit in during these 5 months. Places I wanted to visit, things I wanted to try. The gargantuan roman fort at Lyon, the mesmerising lake at Annecy, and the beautiful chateau at Vizille; all ticked off, and with fantastic company too. Chance meetings in and out of town, budget hotel bookings and amazing food strengthened friendships, and definitely made new ones.
The stunning views at the top of the Bastille fort were ones to be enjoyed together. Great to photograph by day, brilliant to look at by night. The food was deliciously French, but not like you'd think. French tacos are as weird and delicious as they sound, and though andouillette sausages looked raw, they're a delicacy I wouldn't hesitate to have again. Being known as 'capital of the Alps' a stay to Grenoble wasn't complete without several outings to the numerous ski resorts dotted around the city.
What my semester in Grenoble made me realise, however was that it's not the place that make the experience, it's the people. Don't get me wrong, I've been wanting to go to Japan for almost my whole life, and excited for it to be my next destination, when all of the landmarks I've only ever seen online are within reach, but people are what makes the Year Abroad experience!