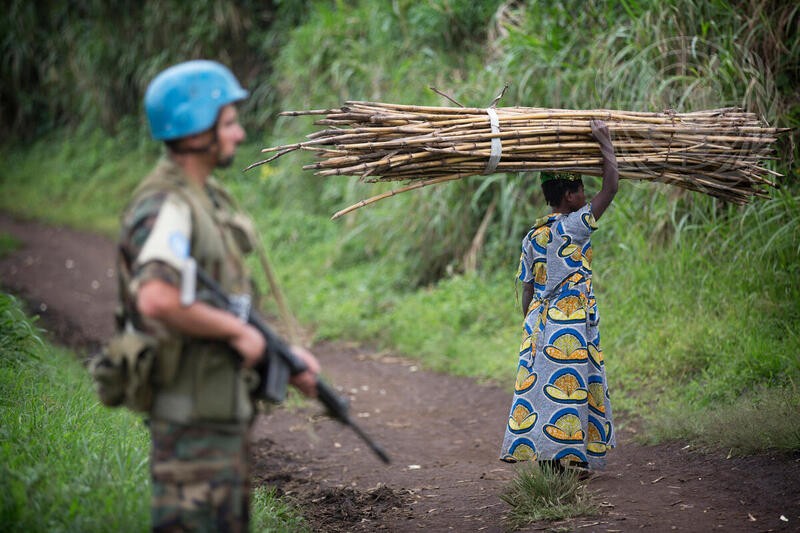 Research led by the University of Birmingham, and published in Human Rights Review, Conflict and Health and other academic journals show that these children's lack of knowledge about their fathers has a significant effect on their social identity and self-conception, often leading to neglect and exclusion. The work was also the topic of a feature in The Conversation.
Sexual misconduct during United Nations Peacekeeping has been reported since the 1990s, when peace support operations increased rapidly. Although mechanisms and policies were put in place to prevent misconduct, it has become recognised as a systemic problem and every UN mission has been associated with allegations of sexual exploitation and abuse.
Children conceived as a result of this abuse have been acknowledged as a consequence of peacekeeping since 2007, yet there has been little research into the issue.
By better understanding the motivations and attitudes of these children, we pave the way for projects that can improve their opportunities, coping mechanisms and life circumstances.

Dr Kirstin Wagner, School of Government
In the DRC, researchers carried out 2,858 interviews with Congolese community members about peacekeeper-civilian interactions, including 60 in-depth interviews with victims of sexual misconduct who conceived children with peacekeepers, and 35 interviews with children who were born as a result, aged between six and 19 years old. Approaches included family drawing tasks for younger children, and detailed questionnaires for adolescents.
The team found that, although all the children interviewed were aware of their parental heritage, most of them had not spent time with their fathers and were not in contact with them or supported financially by them. The majority of the children lived in poverty, and around a third no longer lived with their months due to maternal death or child abandonment.
Kirstin Wagner, who worked on the research, said: "The DRC remains one of the poorest and most conflict-ridden countries in the world. The duration and size of the peacekeeping mission there suggests there are significant numbers of children born as a result of sexual abuse.
"By better understanding the motivations and attitudes of these children, we pave the way for projects that can improve their opportunities, coping mechanisms and life circumstances."
The work in DRC reveals that UN babies were conceived in a wide range of sexual relations, from rape and precarious "survival sex" (sex granted in return for food and protection) to dating and longer-term relationships. Most mothers described the context of their children's conception as "transactional", centred around the exchange of food, money, clothing or other items in return for sex.
Mothers largely reported that there were no accessible and worthwhile complaint pathways for victims. The lack of prosecution and effective legal responses to offences demonstrates that peacekeepers can not only get away with sexual misconduct, they can father and abandon children without facing consequences.
Key findings of the research included:
Frustration about lack of material support from fathers and a conviction that their poverty was directly linked to their fathers' absence.
Feeling of being deprived of a paternal relationship, and missing out on social/emotional support and educational opportunity.
Struggles with uncertainty around lineage and ethnicity.
Tension in maternal relationship including lengthy periods of separation or even abandonment as mothers face stigma and rejection by their families.
A tendency towards wishful thinking in desiring to be reunited with fathers in an idealised relationship
Of the mothers who had contacted UN peacekeeping authorities in DRC to report a paternity case, the majority indicated their complaint had been ignored or rejected and no interviewee had been awarded legal compensation.
Mothers who gave accounts of an initial investigation often described poor follow-up and mismanagement of their cases, lengthy delays and non-compliance with promised next steps (sometimes due to illegal processes and corruption). In several instances, allegations of sexual misconduct and childbirth were said to have been swept under the carpet.
"Many of the children we interviewed prioritised finding these absent fathers and saw that connection as a way to end their poverty and uncertainty. They wanted an explanation for their abandonment, as well as an improvement in their material circumstances," said Dr Wagner.