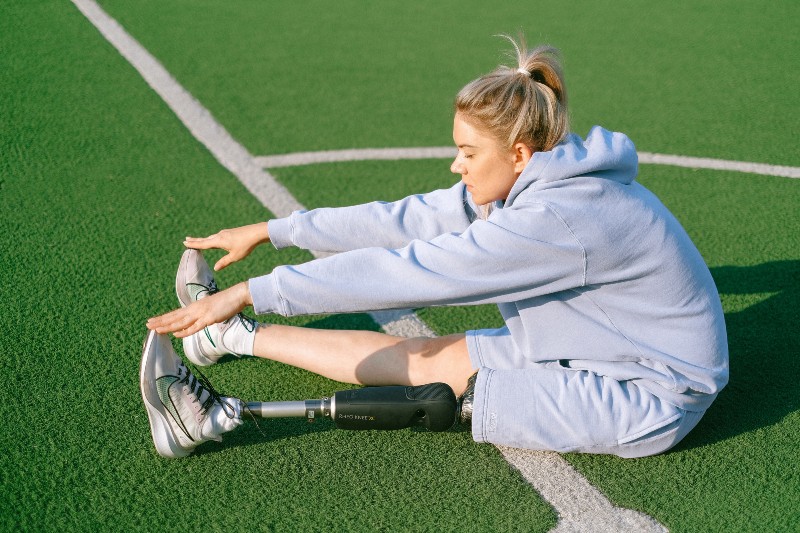 Para-sport within the Commonwealth Games (CWG) provides one of the biggest opportunities for athletes with disabilities to participate at an elite multisport Games. But the road to Birmingham 2022 will not have been straightforward for competitors.
History of para-sport
Para-sports first appeared in CWG as exhibition events in Victoria, Canada in 1994 and were fully integrated into the CWG in Manchester 2002, where para-sport medals carried equal weight as able-bodied sports medals. A total of 8 para-sport events, the most in CWG history, will have medal events at Birmingham 2022; para-athletics, para-cycling, powerlifting, para-swimming, para-triathlon and para-lawn bowls. Additionally, there is first-time inclusion for para-table tennis and 3x3 wheelchair basketball.
Central to para-sport- is the classification process which has been designed to retain a level of fair competition. Inclusion for para-sport requires an athlete to have an eligible impairment which meets the minimal impairment criteria as described by the International Paralympic Committee (IPC). Each sport has its own unique classification process that either allows or excludes athletes relative to specific sport requirement (e.g. judo competition is for visually impaired athletes only, swimming or athletics is for any athlete with a classifiable disability or impairment). Classification groups are generally assigned to athletes with 1) physical disability, 2) intellectual impairment and 3) visual impairment. The impact of the individual's condition on their ability to compete determines what class within the sport classification system they are eligible to compete in. Selection for competition events at CWG are made in selected classification groups with high level Commonwealth athlete availability.
Para-athletes perceive the need to be resilient and independent and as a consequence they develop strategies to cope with setbacks.

Dr Andrew Soundy, School of Sport, Exercise and Rehabilitation Sciences
The para-athlete's journey
The journey of a para-athlete involves a high number of injuries and at any one time around 4 in 10 para athletes have an injury (Pinheiro et al., 2020) and over half of the injuries occur during training (Heneghan et al., 2020). Early on the para-athletes face considerable financial costs and time commitment requirements to be able to compete at a high enough standard (Dehghansai et al., 2018). This journey is often complicated by the impact of biophysical limitations (Heneghan et al., 2020).
However, many athletes would rather demonstrate how capable they are than seek support, even accepting injuries as a result. Para-athletes perceive the need to be resilient and independent (Campbell and Brown, 2021) and as a consequence they develop strategies to cope with setbacks, have to accept failure and develop strategies to keep going (De Cruz et al., 2021). By accepting limitations and having to repeatedly overcome setbacks, the individual develops confidence and competence through the sport. As a result of this process para-sport can change the athlete's perception of self. One Para-athlete described it as "a sense of relief, like all of a sudden, I wasn't disabled, I was just an amputee" (Jones et al., 2022). Being recognised as an athlete can contrast prevailing stereotypical beliefs. As one para-athlete said 'we actually don't need sympathy, we need empathy' (DeCruz et al., 2021).
Work by Aitchinson et al., (2021) highlighted what she termed 'the podium illusion', illustrating a great focus on what the athletes achieve at major events but also an understanding of what underpins that success, including relationships and different forms of support, which often peaks around competitions.
Recent research has provided important insights to the challenges faced by para-athletes, the need to support athletes and a greater understanding of why and what forms of support are given. As we enjoy the Commonwealth Games, we hope this article has provided some important background information about para sport as well as an insight to the changes and needs of the para-athlete.
Authors: Dr Andrew Soundy, and Dr Nicola Henegan, School of Sport, Exercise and Rehabilitation Sciences, University of Birmingham; Paul Martin and Eleanor Jones, English Institute of Sport (EIS).