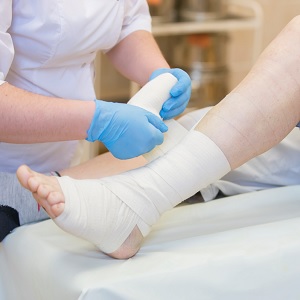 Matoke Holdings Ltd has joined the community of biomedical R&D companies located in the BioHub Birmingham® and announced the next phase of development for its Reactive Oxygen® technology, which is expected to deliver a major breakthrough in acute, surgical and chronic wound management.
Matoke Holdings is well-known for pioneering the delivery of its patented Reactive Oxygen® (RO®) technology through a bioengineered honey called SurgihoneyRO™, which has shown excellent in vitro and clinical performance and is the only antimicrobial wound dressing to be successfully tested against the WHO priority pathogens.
The company is now developing entirely synthetic Reactive Oxygen® formulations to overcome the limitations of a honey substrate and deliver a suite of products that will speed tissue healing while also being 'antibiotic sparing'. These new formulations will provide extended and continuous release of reactive oxygen at low concentrations, and will be presented in a variety of formats to meet the need for wound dressings with antibacterial and antifungal properties that actively promote healing.
Matoke delivered its first synthetic format, a gel called RO-101®, in 2021, and preclinical tests at the UK Health Security Agency laboratories have demonstrated excellent broad spectrum antimicrobial efficacy, including against multidrug resistant strains. Further in vitro and ex vivo work is underway to demonstrate its ability to prevent and destroy bacterial biofilms, and show efficacy in an infected skin model. Matoke anticipates being able to start clinical trials for RO-101® in mid-2022.
Matoke is now accelerating the development of techniques for applying RO® coatings to dressings that can effectively manage exudate from wounds as well as delivering antimicrobial efficacy.
The formulation work for the coatings on these dressings will take place at the BioHub, which Matoke chose as the company's first laboratory space so key research staff could remain within the Birmingham biomedical cluster.
Work at the BioHub will be led by Matoke's Formulation Lead Dr Thomas Hall, who previously worked at the University of Birmingham's Institute for Translational Medicine, where he specialised in delivery systems for reactive oxygen to combat infection.
Dr Hall, who joined Matoke in 2021, commented: "There is a huge need for novel approaches that can reduce the use of antibiotics in routine medical care, and reserve them for systemic infection. Reactive Oxygen® is efficacious against any bacterial species including resistant strains, but its presentation in a honey-based formulation is limiting. We will be developing coatings for wound dressings that can control potential or actual infections, and biofilm if present."
Matoke has an experienced management team and last year appointed Guy Reynolds as its new CEO to lead the company to its next stage. It has a portfolio of patents for the delivery of Reactive Oxygen® in a wide range of formats, and is keen to speak to companies that wish to partner to help accelerate the development programme and bring these exciting new wound dressing products to market.
Paul Thompson, Operations Director at Matoke, said: "Our confidence is founded on the clinical success of SurgihoneyRO™ product, which has performed consistently well across a wide range of indications, including chronic and acute wounds, and in preventing surgical site infection. We expect our novel RO® technology will address the huge unmet needs in the treatment of infected, or hard to heal chronic wounds."
ENDS
For further media information please contact Ruth Ashton, University of Birmingham Enterprise, email: r.c.ashton@bham.ac.uk.
Enquiries about partnership with Matoke Holdings should be directed to Will Wijnberg, Commercial Director, Matoke Holdings Ltd, email: will.wijnberg@matokeholdings.com.
The BioHub Birmingham® is a fully serviced biomedical incubator and accelerator designed to house life science companies from proof of concept through to expansion. It is based at the Birmingham Research Park and managed by University of Birmingham Enterprise, which helps researchers turn their ideas into new services, products and enterprises that meet real-world needs. University of Birmingham Enterprise supports innovators and entrepreneurs with mentoring, advice, and training, manages the University's Academic Consultancy Service, and protects and manages IP for the University of Birmingham. The University of Birmingham portfolio of technologies available for licensing can be viewed at https://birmingham.portals.in-part.com.
Matoke Holdings is an R&D focused biotechnology business which has developed the innovative Reactive Oxygen® antimicrobial technology. The company believes this technology is the next major development in the treatment of acute and chronic wounds and has an important role to play as an antibiotic sparing therapy and hence contribute to the vital goal of antimicrobial stewardship. The company is developing a range of delivery formats to treat a variety of clinical indications and expects to begin clinical trials of its first new product, RO-101® antimicrobial wound gel in the second half of 2022. The company is actively seeking partners to accelerate the development programme so that these new and significant treatment options can be made available to patients at the earliest opportunity.