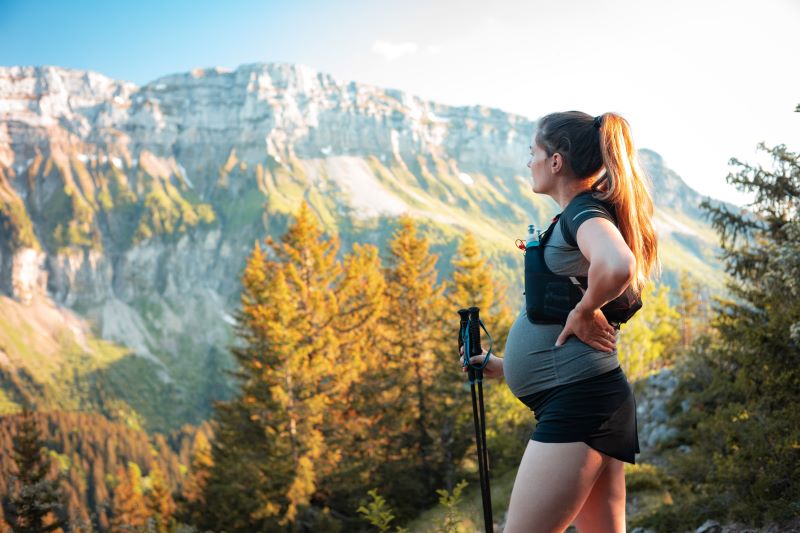 The summer of sport that the UK has enjoyed has been an inspiration for many. The Lionesses winning the Euros, medals aplenty in the Birmingham 2022 Commonwealth Games, including the English women's hockey gold under the watchful eye of the Old Joe clocktower at the University of Birmingham; sport, and in particular women's sport, has had a great season.
For many of us, there is a twinge of inspiration after seeing our team, country, or chosen athletes reach the pinnacle of their competition and rightly so. Questions were asked of how policymakers and influential people can address the barriers that hold back young girls from playing football at school.
One such barrier that should not exist for women's participation in sport is pregnancy."

Dyuti Coomar, WHO Collaborating Centre for Global Women's Health, University of Birmingham
One such barrier that should not exist for women's participation in sport is pregnancy.
Here at the University of Birmingham's WHO Collaborating Centre for Global Women's Health, we have been researching how activity during pregnancy can be beneficial for managing weight gain that can lead to health complications for both mothers and babies. Most women of childbearing age are classified as overweight or obese according to their body mass index (BMI), and around one-fifth of women start pregnancy with obesity. Excess weight gain during pregnancy increases risks of maternal complications and makes it difficult to lose weight post-delivery. This in turn predisposes mothers to enter their subsequent pregnancies at higher BMIs.The International Weight Management In Pregnancy (iWIP) collaborative group was established in 2013. Headed by Professor Shakila Thangaratinam, the group includes clinicians, researchers, and members of the public from around the world to help consider what's safe and effective during pregnancy.
Recent research has brought together data from over 12,500 pregnant women to look at the effects of dieting (including restriction of sugar-sweetened beverages, promoting low-fat dairy products, increase in fruits and vegetables) and physical activity (moderate intensity including aerobic classes and stationary cycling, and resistance training for muscle groups) on pregnancy outcomes.
Not only did we find that dieting and physical activity was safe and reduced the mother's weight gain during pregnancy by an average of 0.7 kg compared to the control group, it also lowered the odds of the mother having a caesarean section by about 10 percent. Further, following a healthy diet and exercise in pregnancy benefitted all pregnant women, regardless of their BMI, ethnicity, age, socioeconomic background, and pre-existing medical conditions. There was no strong evidence that the interventions affected offspring outcomes such as stillbirth, underweight or overweight births, or admission to a neonatal intensive care unit. The lack of adverse effects should reassure mothers who have traditionally been advised not to undertake structured exercise or manage their diet in pregnancy.
The UK's Chief Medical Officers used our research to inform recent guidance on physical activity during pregnancy, which suggests at least 150 minutes of moderate intensity activity each week.
The Women's Health Strategy for England was published last month and the Women's Health Ambassador Professor Dame Lesley Regan will lead the work to implement its 10-year vision. Improving maternal health plays a key part in delivering the strategy. We know that previous health advice has had a negative impact on weight management during pregnancy, with a large proportion of women gaining more weight than what is recommended. Pregnant women should be encouraged to eat a healthy diet and exercise regularly, with spaces where they can exercise such as gyms and parks made more accessible. Whilst all women benefit from a healthy lifestyle, these facilities should be made particularly accessible to women from ethnic minorities and lower socioeconomic backgrounds.
Let's make the legacy of this summer of sport one that is inclusive for all, mums and all.