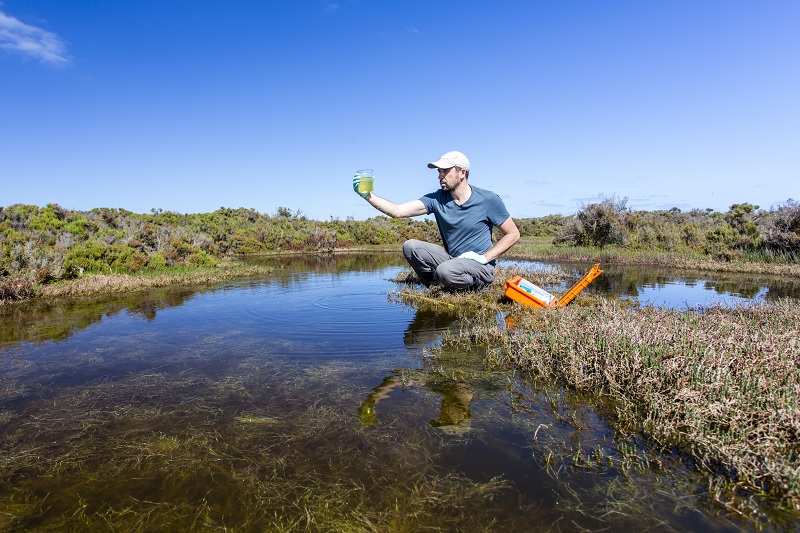 The University of Birmingham has formed new spinout company, Michabo Health Science Ltd, to provide fast, reliable predictions of whether chemicals are potentially hazardous to human health or the environment.
The company will use new methods developed by researchers from the University's School of Biosciences, forming a team with over 20 years' experience in pioneering New Approach Methodologies (NAMs) to assess chemical safety without the need for vertebrate animal testing.
The founding directors, Professor Mark Viant, Chair of Metabolomics, and Professor John Colbourne, Chair of Environmental Genomics, have specialised in developing novel laboratory and computational methods to deliver higher throughput precision toxicology testing.
Their methods are based on 'omics' technologies, which measure thousands of molecular responses to chemical exposure, coupled with computational science to analyse the data in order to group chemicals and predict their potential hazards.
Michabo Health Science is already working with chemical companies and international chemical regulators to provide hazard prediction for groups of chemicals.
Professor Viant, a leading expert in metabolomics, comments: "There is a definitive need to understand the root causes of harm. New knowledge of the molecular mechanisms by which chemicals can affect biology will increase certainty in safety assessments. The most expedient way of doing this is to assess chemicals in groups, so regulators can classify them according to their likely hazard, and companies can plan to replace harmful chemicals with safer alternatives."
Grouping is viewed by some regulators as the leading solution for safety assessments, tackling the vast backlog of chemicals. The European Chemicals Agency published their first group assessments of existing chemicals in December 2021, demonstrating an increase in efficiency of the safety assessments of new chemicals.
Professor Colbourne, whose research focusses on how genes are affected by chemicals in our environment, commented: "There are simply too many chemicals to assess using traditional methods, and grouping will reduce both the time and number of animals needed for chemical assessment."
The researchers previously provided their services as a trading division of University of Birmingham Enterprise Ltd, while they established a customer base and developed a strong pipeline of projects. The newly formed company employs three full-time members of staff and a network of consultants in environmental law, toxicology, machine learning and bioinformatics.
Michabo Health Science expects to further develop and demonstrate new methods of evaluating chemical safety, addressing the needs of the consumer products, cosmetics and agrichemical markets.
ENDS
For further media information contact Ruth Ashton, University of Birmingham Enterprise, email: r.c.ashton@bham.ac.uk
Commercial enquiries about Michabo Health Science should be directed to: Professor Mark Viant, mark@michabo.co.uk
About Michabo Health Science
Michabo Health Science's mission is to accelerate the world's transition to safer chemicals without vertebrate animal testing.
The company aims to demonstrate that the same technologies that have revolutionised healthcare can be used to provide precise information on chemical safety, and better understand the root causes of exposure-related harm.
About the University of Birmingham
The University of Birmingham is ranked amongst the world's top 100 institutions. Its work brings people from across the world to Birmingham, including researchers, teachers and more than 6,500 international students from over 150 countries.
University of Birmingham Enterprise helps researchers turn their ideas into new services, products and enterprises that meet real-world needs. We also support innovators and entrepreneurs with mentoring, advice, and training and manage the University's Academic Consultancy Service. Our portfolio of technologies available for licensing can be viewed at https://birmingham.portals.in-part.com/