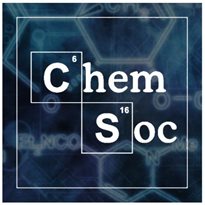 Welcome back everyone! We hope you have had a lovely festive season and managed to find time to relax and celebrate amongst revising.
Last semester was certainly an improvement on the previous academic year as restrictions allowed for in-person events to take place. From Welcome Week activities to charity quizzes and a Macmillan coffee morning, it was great to be back and see people in real life! Across the semester we raised a massive £295 for Macmillan Cancer Support and the local St Marys Hospice.
The semester has also seen great success with careers events and outreach activities. Our committee members (Ben Bliss, Careers and Emily Hanover, Outreach) have been working hard to bring you plenty to get involved in. If you would like to get involved with outreach don't hesitate to send an email to Emily (EXH889@student.bham.ac.uk) or ChemSoc (uobchemsoc@gmail.com), we'd love to work with you!
If exercising more is your New Year's resolution, don't miss out on running with the EPS team at the Birmingham Running Festival 2022. Sign-ups are available from 24Jan – 4 Feb with the event taking place on Sunday 20 Feb. This will be a great chance to build on your goals whilst also raising money for the mental health charity Mind! You can find out more and sign up on our dedicated website.
Another exciting calendar event is the return of the annual ChemBall! This will be taking place at the Edgbaston Stadium on Friday 25 March and is surely going to be the event of the year. Tickets will sell like hot cakes so make sure to keep an eye on our Facebook and Instagram and snap yours up quickly so you can party the night away with us.
We wish you the best of luck for the coming semester and hope to see you at our upcoming events.
Speak soon and stay safe,
Isaac
ChemSoc Vice President
To find out more about ChemSoc visit their society website.
There are 41 student groups in the College of Engineering and Physical Sciences. To learn more about their projects and activities head to the EPS Societies homepage.