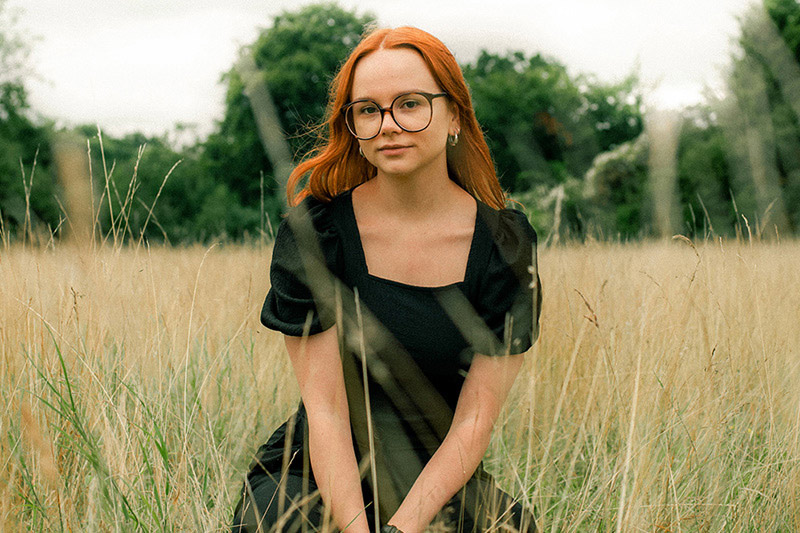 University Music were delighted to commission the composer and saxophonist, Olivia Murphy, to write new music for the University's premier auditioned jazz ensemble – Jazz Orchestra – as part of the public programme of events celebrating the opening of the new University building, The Exchange.
Culminating in a performance in December, and under the direction of the Director of Jazz Performance, Jonathan Silk, Jazz Orchestra performed this new set of works exploring themes connected to 'The air we breathe'.
Olivia Murphy is a composer and saxophonist based in London, U.K. During her time at the Royal Birmingham Conservatoire, Olivia was able to learn more about composition (as well as her first study, jazz saxophone), allowing her to develop, workshop and perform several new works and build her creative voice. During this time, she also became the first and only two time winner of the coveted RBC Jazz Composition Prize (2018 & 2019).
Soon after graduating, Olivia became the composer for the National Youth Jazz Orchestra, and over the last two years has written various new music for the ensemble. More recently, she has finished two-sets of reimagined Amy Winehouse arrangements for the 24-piece band to perform on a 20 date U.K tour between September 2021 and April 2022.
In July 2021, Olivia was honoured to win Jazzlife Alliance's Young Jazz Composer Award, allowing her to be mentored by renowned composer Django Bates, perform a new work at Out To Lunch Festival (Belfast) in January 2022, and will release music on Lyte Records.
University Music provides the University of Birmingham with one of the liveliest music-making scenes of any campus. With around 1500 positions available in our 35-plus ensembles, members participate in a variety of instrumental and vocal groups, across a range of abilities and styles. University Music is open to students, staff, and the local community, and provides participants with opportunities for professional coaching, exceptional concerts, as well as the chance to apply for yearly scholarships. To find out more, please visit our website.