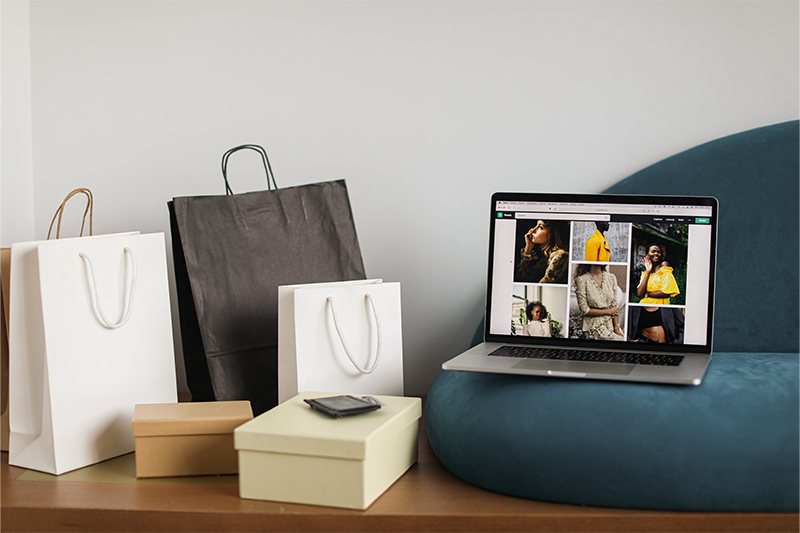 As consumers have become increasingly aware of their shopping habits and how they impact the environment, fast fashion brands have come under fire for their carbon footprint, the longevity of their garments and modern-day slavery in their supply chains. As a result, to adapt to a more responsible consumer, 'eco conscious' clothing lines have been popping up all over the place. However, Competition and Markets Authority (CMA) has recently announced that it is investigating three highstreet fashion brands for potentially misleading customers over their environmental credentials. Ecommerce giants, ASOS and Boohoo and supermarket brand, George at Asda are all under scrutiny for the regulator as it cracks down on businesses making claims about the eco-friendliness of product lines and business operations.
This is not the first time some of these brands have been accused of unethical or irresponsible business practice. In Urgent Business, (the new book on responsible business which I co-authored), we examined how Boohoo, one of the fastest growing fashion brands in the UK, had been embroiled in a high-profile scandal in 2020 during the COVID-19 lockdown. Journalists had discovered workers in cramped conditions in an outsourced factory in Leicester and revealed that they were being paid as little as £3.50 an hour. Fast fashion brands operate on a quantity focussed business model, making cheap clothes which means you can buy a lot without feeling like you are spending a serious amount of money. This will become all the more important to consumers as the cost-of-living crisis continues to bite, and people look to cheaper brands claiming to align with their ideals.
But we have long known that all of this comes at the cost, whether it be at the cost of the other human beings making the clothes, or the cost of the planet. For example, in 2017 the Ellen MacArthur Foundation published a report which warned that the fashion industry could reach a quarter of the global carbon budget by 2050, if nothing changed. Alarming figures like this is what has lead to many businesses tyring to build their brand on 'caring' and being 'eco-friendly', responding to demand from consumers and using it to sell their products.
But it is not just clothing brands coming being scrutinised. The Advertising Standards Authority (ASA) has recently banned the adverts of two UK funeral firms, Golden Leave and JC Atkinson & Son, which lead viewers to believe MDF coffins were better for the environment compared to other alternatives. The ASA's rules on environmental claims, which is what caught out one of these funeral companies, says "Marketers must base environmental claims on the full life cycle of the advertised product, unless the marketing communication states otherwise, and must make clear the limits of the life cycle." Many net-zero claims ignore the full life cycle of products, which means if a company uses this claim to advertise, they could find themselves in a similar situation to Golden Leave and JC Atkinson & Son.
The CMA and AMA, last year, announced a joint effort to kerb greenwashing, launching a Green Claims Code for businesses, which advises them on how to promote their environmental initiatives honestly. This increased scrutiny on businesses doesn't mean they shouldn't use sustainability as a selling point, it just means they need to practice what they preach. Many large consumer focussed businesses say they have a sustainability policy or net zero plan, but few truly engage with the UN's Sustainable Development Goals, or accurately measure their progress. For example, in 2019 according to the UN Global Compact there is a huge gap between companies' words and activity, with 92% of CEOs championing the importance of sustainability to the success of their business – yet only 48% admitted to doing anything about it. In addition to this only 21% said they were making any great strides towards the Global Goals.
If businesses know that sustainability sells, and if they are aware that their impact on the environment is having a damaging effect, then the answer is simple. Don't make claims you can't prove, and do the work needed to lead in sustainability in your respective sector. Be the leader you claim to be.