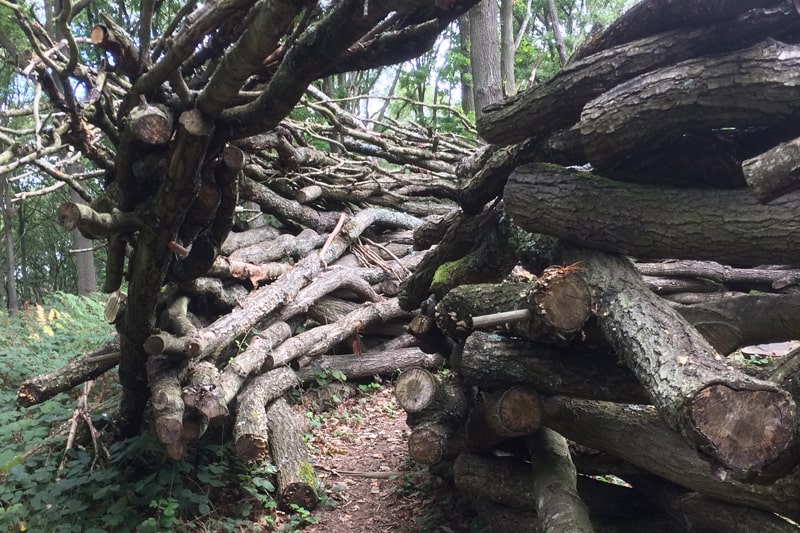 In 1877 the Mayor of Birmingham, George Baker, offered John Ruskin 20 acres of woodland in the Wyre Forest. Ruskin was one of Victorian England's foremost writers and teachers, an expert on art and architecture, and an acute observer of the natural world. He was also a radical social reformer. Ruskin was appalled by the structural inequalities and exploitation that characterised the industrial revolution. He saw too that social justice and environmental justice were intimately linked, and that the exploitation of people and the destruction of the natural world went hand in hand, whether in the polluted rivers and skies of the newly industrialised towns across Britain or in the famine-ravaged landscapes of its global empire.
A few years earlier, Ruskin had founded St George's Company, which would be formally established in 1878 as the Guild of St George. His aim was to foster a healthy, happy and sustainable way of life as an alternative to capitalism and consumerism. Baker was a successful manufacturer himself, but he was also a committed philanthropist, promoting education, municipal housing and other social causes during his time in Birmingham. One of the early Companions of the Guild, his gift was a chance for Ruskin and his followers to put their ideas into practice. It has been owned and managed by the Guild in line with Ruskin's principles ever since, forming the core of an expanded estate in the Wyre Forest now known as Ruskin Land.
Looking back to the original partnership between Ruskin and Baker, we are launching a new project at the Forum for Global Challenges in Birmingham to reconnect Ruskin Land with the people of England's second city. Experts on Victorian culture, education, literature, and the environment from the Universities of Birmingham and Portsmouth will be working closely with the Birmingham Institute of Forest Research and the Guild of St George itself.
Ruskin recognised instinctively the physical and mental benefits of access to nature. These have recently been proven beyond doubt, yet such access remains very unevenly distributed. We aim to use the site in the Wyre Forest to give diverse inner-city communities from Birmingham access to a woodland landscape that combines rich biodiversity with a long history of sustainable forestry.
In redressing the problem of environmental access, we aim to promote too an awareness of wider issues of environmental justice and injustice. Ruskin's warnings that modern industrialisation was unsustainable and unjust have been borne out by the most recent IPCC reports which chart the impacts of climate change across the planet and especially on poorer countries and communities. British cities and landscapes are not as obviously polluted as they were in the nineteenth century, for all that the quality of our air, water and soil is once again getting worse and our biodiversity has been severely depleted. But the impact of modern lifestyles can be seen in the mountains of plastic waste and rampant deforestation which have been exported to countries across the Global South.
In his own work as a teacher, Ruskin showed how the arts, in their attentiveness to detail as well as their imagination, could remind us of the value of nature. At Ruskin Land we will be working with artists and schools from Birmingham to co-create artworks and educational resources on the themes of nature and environmental justice. These will then be exhibited and used in Birmingham and beyond. Birmingham has one of the most multicultural populations in the UK. By bringing the experience and cultural connections of the people of Birmingham to bear on a British woodland, we hope to put Ruskin Land and the Wyre Forest in touch not only with the city itself but with communities and knowledge from around the world. In so doing, we hope to make the most of Baker's gift, putting Ruskin's teachings into practice by using nature, art and education to confront the social and environmental challenges of our own troubled century.