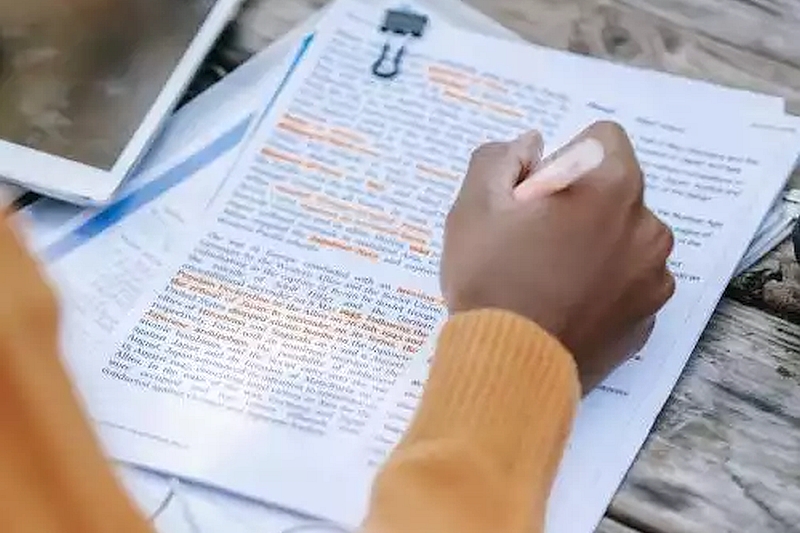 Over the course of its 50 years, a significant development for HSMC came in 2016 when an intercalated degree in Health Management and Leadership was established, in collaboration with the medical school. There have been 6 cohorts, and 67 graduates. The programme involves taking a year out of our medical studies.
This was not a decision I made lightly. In all honesty, I was rather hesitant to take a year out and step into the unknown world of endless essays and research. Afterall, in medicine such opportunities are fairly limited and restricted in choice. I have never before had the chance to conduct my own research from start to finish on a topic of my own choosing. The long dissertation and free reign seemed daunting, but I took the plunge. I chose HML as it was an area that we have received little to no prior teaching on in medicine. Additionally it is a topic I have always been fascinated by both inside of medicine and generally. Finally, it was a degree that would allow me to develop but also keep my options open without focusing on a specific medical specialty.
To say this year has been an eye-opening experience would be an understatement. If asked if I would do it all over again, I would say yes in a heartbeat.
This year I had the privilege of being taught by a fantastic team at HSMC and have been pushed to think outside of the box, so much so that I often questioned if there was even a box in the first place. The modules covered over the course of the year included learning about health care systems, both nationally and internationally, as well as various approaches to improving the quality of care and services. I also had the opportunity to discover different approaches to leadership and closely examine what makes leaders and teams successful. I was able to observe different leadership styles and team dynamics first-hand by attending healthcare meetings and taking part in discussions.
Throughout the year I had the chance to develop my research skills, network with medical leaders and gain an insight into their leadership journeys.
From the get-go, I had free reign over my research project. Although rather daunting at the start, upon reflection it was wonderful to have the power to design and conduct research in an area I was interested in. I decided to do my project on female medical student experiences of sexism whilst on placement. I chose this topic as it is one that myself and fellow students have frequently encountered throughout our medical careers. In addition to these experiences, the publication of the 2021 BMA Sexism in Medicine Report brought to light the issue of sexism in the medical profession, suggesting it affects women throughout their careers. I also found that this topic was closely linked to the equality and diversity module we studied earlier in the year.
The research project allowed me to develop my qualitative research methods and essay writing skills. A 10,000-word project was definitely a learning curve that taught me countless things that I never had the opportunity to develop during my medical studies. Having the freedom to choose my own topic and come to my own conclusions is something I am extremely grateful for.
My classmates and I also attended the Leaders in Healthcare conference, organised by the Faculty of Medical Leadership and Management, that allowed us to witness, learn and partake in various discussions and debates on healthcare leadership. This introduction to the FMLM allowed me to seek out further opportunities and I was successful at obtaining a place on the highly competitive Medical Student Leadership Scheme. I partook in a 6-week placement in NHS England and Improvement and gained insight into the work and planning that occurs. This scheme provided me with a multitude of opportunities to observe meetings, receive mentoring from a national clinical fellow and supervision from a senior medical leader. I was the lead for three separate projects and worked with clinical and non-clinical senior multi-disciplinary teams.
As well as meeting and networking with other students on the scheme, I also attended healthcare meetings within government. This was an eye-opening experience because I started to recognise the countless paths that a career in medicine can take. Unfortunately, such alternative paths are scarcely mentioned within medicine, if at all.
As a medical student who has completed a year intercalating in Health Management and Leadership and participated in the FMLM student scheme, I now feel empowered to recognise, fight for, and lead change throughout my medical career. Meeting multiple medical leaders has encouraged me to not settle and to always strive to improve both the system and my own leadership skills. For me, this is the start of a new journey with endless opportunities and doors to be opened. I have come to realise, thanks to HSMC, that it is within my power to choose and carve the path that I want to pursue.
In 2023, it is planned that the Health Management and Leadership programme will become a Master's level programme, and that there will be more engagement with other students at HSMC.
I now feel empowered to recognise, fight for, and lead change throughout my medical career

Darya Ibrahim