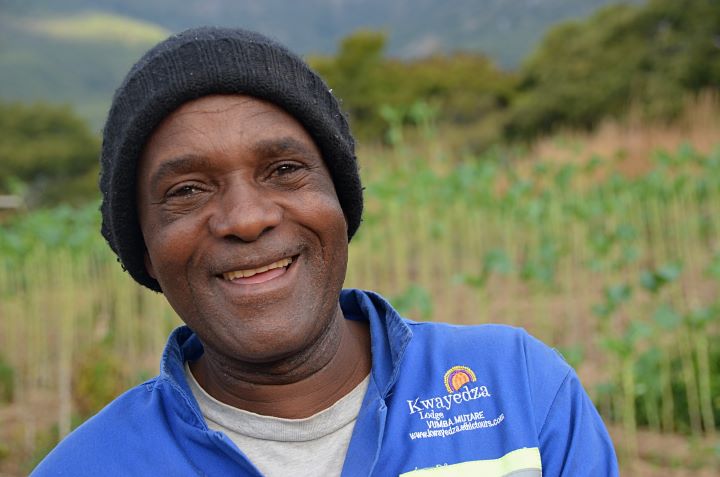 Sustainable food, cooling and cold-chain experts from around the globe are gathering in Washington D.C to create a blueprint for rolling out affordable solutions to help African food producers reduce waste and reduce their carbon footprint.
The Africa Centre of Excellence for Sustainable Cooling and Cold Chain Summit will take place in the United States on 15 March to identify partnership and investment opportunities to scale up the impact of existing initiatives across Africa.
The Summit is co-organised by the Centre for Sustainable Cooling, the Millennium Challenge Corporation (MCC), the United Nations Environment Programme's United for Efficiency initiative (U4E), and the U.S. Department of Agriculture (USDA).
They will focus on sustainable and scalable cold-chain solutions – such as optimising energy efficiency, renewable energy, alternatives to conventional cooling, low global warming potential refrigerants – that can be quickly and easily deployed.
Toby Peters, Co-Director, Centre for Sustainable Cooling and Professor of Cold Economy at the University of Birmingham, said: "Food saved is as important as food produced, since we must boost food availability by around 60% by 2050 to feed our growing global population. Up to 40% of food is lost between farm and market in sub-Saharan Africa."
This Summit will help us to share learnings, identify the skill, business models and support and collaborations needed to accelerate the transition to sustainable cooling meeting the needs of African farmers and supply chains fit for their operating environments.

Toby Peters, Co-Director, Centre for Sustainable Cooling and Professor of Cold Economy, University of Birmingham
In Africa, some 80% of farms are smaller than two hectares and produce 70% of the continent's total food. Lack of effective cold-chain is estimated to directly result in losses of 526 million tons or 12% of total food production globally, which is worth approx. $380 billion and enough to feed around 1 billion people. At the same time, 4% of global greenhouse gas (GHG) emissions, including emissions from cold-chain technologies and from food lost due to lack of refrigeration.
Brian Holuj, Programme Management Officer UNEP's U4E commented: "The Summit will bring together key stakeholders to take the pulse of sustainable cold chain in the region, explore opportunities and showcase ambitious solutions. There are a number of landmark initiatives that offer real hope for progress in reducing food waste and cutting emissions that we can learn from."
The one-day event and two days of side meetings will feature contributions by select experts from public, private, academic, and civil society communities with a mix of presentations and interactive workshops fostering discussion and an exchange of ideas.
During the events, some of these landmark initiatives will be showcased such as MCC's Compact with Lesotho on cold chain, USDA's support for farmers in Kenya and the burgeoning Africa Centre of Excellence for Sustainable Cooling and Cold-Chain (ACES).
Eric Trachtenberg, Senior Director of MCC's Land and Agricultural Economy Practice Group, commented: "Bringing experts from around the globe together is a great opportunity to create a vibrant discussion about actions we can take that will lead to real change across Africa."
Hosted by the University of Rwanda at its Kigali campus, ACES is just one example of a global initiative that is set to scale-up its work and develop a pan-continental network of outreach centres. The centre recently received a further $3,3 million (£2,5 million) funding boost from the UK Government's Department for Environment, Food & Rural Affairs (Defra).
Steve Cowperthwaite, Head of International Stratospheric Ozone and Fluorinated Greenhouse Gases, Defra, commented: "Building on the ground-breaking ACES programme we are delivering, this Summit can identify real opportunities and partnerships for change that can boost climate friendly, sustainable cold chains in Africa - offering real hope for progress in reducing food waste while simultaneously cutting emissions."