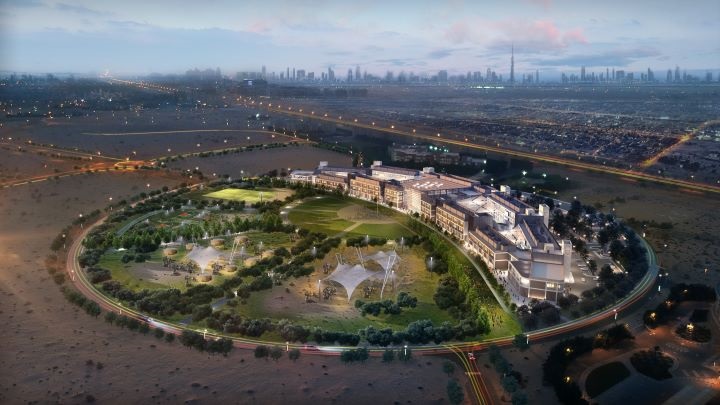 The UK Government has announced the University of Birmingham Dubai's School of Education as one of six global providers for a new international teaching qualification that aims to help develop high quality teachers around the world.
Department for Education (DfE) experts selected the School of Education to deliver training for the international qualified teacher status (iQTS) as part of a new global pilot programme.
The Postgraduate Certificate in Education: Primary (iQTS) programme will be offered at the University of Birmingham Dubai campus from September 2022.
Recognised by DfE as equivalent to English qualified teacher status (QTS), iQTS will be delivered by accredited English Initial Teacher Training (ITT) providers to trainees all over the world.
The qualification will make high-quality training accessible around the world and allow schools to develop local talent, while increasing the global pool of quality teachers and supporting international mobility within the teaching profession.
We are delighted that our School of Education has been recognised as a global leader in teacher training in being selected as a pilot provider for iQTS. I look forward to welcoming the first cohort of students to the University of Birmingham Dubai's iconic new campus in September. We're committed to delivering study programmes that give students in Dubai the opportunity to graduate as high-achieving and employable – ready to make a valuable contribution to society, so we ensure our academic offer delivers the innovative experiences that every student needs to develop and grow.

Professor David Sadler, University of Birmingham Dubai Provost
DfE selected the University of Birmingham Dubai School of Education in line with its vision of providing new international training opportunities to boost teaching as a global profession.
The Initial Teacher Education (ITE) programmes at the University of Birmingham Dubai campus have delivered high quality, evidence-based Initial Teacher Training (ITT) since 2018.
These programmes recently moved into the University's new smart campus in Academic City, where it offers a full-time programme delivered in person, aligned to UK Teachers' Standards and ITT core content framework.
University of Birmingham Dubai Subject Head for Education, Dr. Dawn England commented: "British Higher Education produces some of the world's finest teachers and the University of Birmingham Dubai is the leading PGCE provider in the MENA region.
"This exciting new pilot will allow teachers across the region to benefit from the high-quality training we provide on our fabulous new Dubai campus, whilst securing an international qualification to develop their career and help young people get a great start in life."
The University of Birmingham Dubai offers foundation, undergraduate and postgraduate programmes across a range of areas.
As the first global top 100 and elite UK Russell Group university to establish a campus in Dubai, the University of Birmingham Dubai delivers the highest-quality education underpinned by a growing research focus in a leading global educational hub.
Designed to reflect real-world working practices, the University of Birmingham Dubai's new campus opens shortly and encourages students to carry out research in interdisciplinary teams across all academic subjects. Flexible study spaces ensure students have a learning environment suited to their needs; whether in large lecture theatres and laboratories or smaller seminar and tutorial rooms.
With architecture inspired by the historic Aston Webb buildings at the centre of the Birmingham campus, the Dubai facilities use shaded open-air courtyard spaces to create an enjoyable and productive student experience. The buildings sit next to parkland offering sports pitches and an open-air event space, whilst new student accommodation is a short walk away, across the parkland.