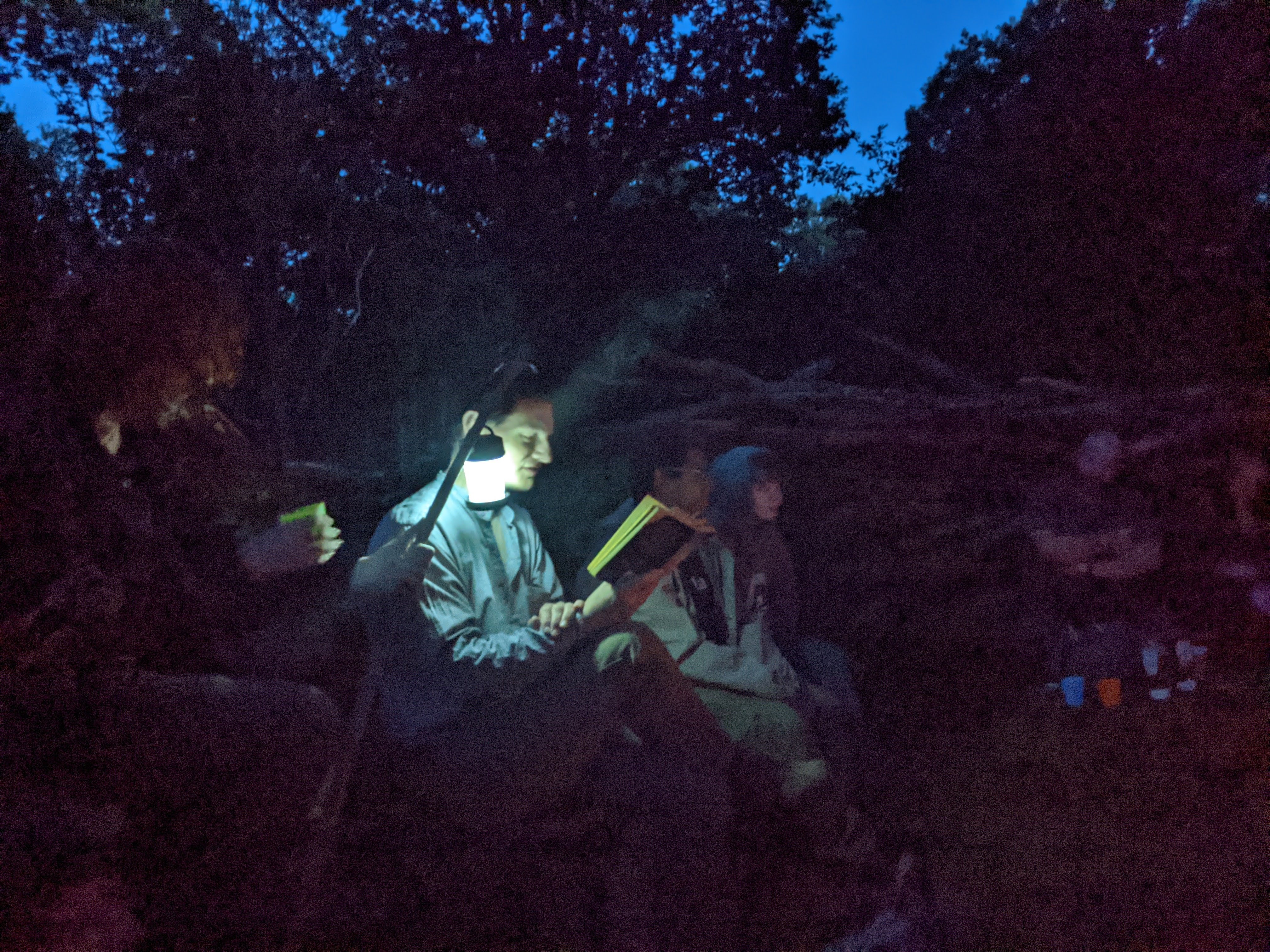 To celebrate his life and work, Professor John Holmes and doctoral student Dion Dobrzynski got together with the Bewdley Museum and the Guild of St George to put on a programme of events at the museum and Ruskin Land in the Wyre Forest.
On Saturday 2 September the museum launched its new Hobbit trail, which took visitors all around the museum to see objects from Bronze Age swords and clay pipes to coracles and barrels. It proved popular with people of all ages. As they did the trail, they met with Viking re-enactors demonstrating crafts from jewellery making to fire-lighting leatherwork. Tolkien was a leading scholar of Old Norse as well as Old English, and the beautiful objects we saw being worked looked like they would not have been out of place in Middle-earth. That evening, John and Dion led a group of visitors to the Dragon's Nest in Ruskin Land, where they read together around a fire. The visitors brought along their own favourite passages from Tolkien to share as dusk fell and owls started to hoot.
In his PhD project, Dion has been working at Ruskin Land, exploring how reading fantasy fiction in a forest setting can help to enhance people's experiences of forests themselves, and to foster care for the natural world. On Sunday 3 September, he led a reading walk around the forest, with help from Ellie Roper, who had taken part in Dion's PhD research when she was studying English at Birmingham herself. Dion and Ellie read passages from The Lord of the Rings and other stories by Tolkien at key sites in the forest as the visitors listened to the sounds and enjoyed the sights of the forest.
Tolkien loved trees and woodlands, so to wind up the weekend John read his lesser-known story 'Leaf by Niggle' in the beautiful walled gardens behind the Bewdley Museum. The story concerns a painter, Niggle, who wants to paint a whole tree but only manages to find time to paint individual leaves truly well. As John read, the visitors to the museum were invited to draw leaves of their own to add to the hedge of small trees growing at the back of the outdoor stage. By the end of the story, they had added eighteen new leaves, lovingly drawn, some from life, some from their own imaginations – a fitting tribute to Tolkien's own imaginative art as a storyteller and world-builder.