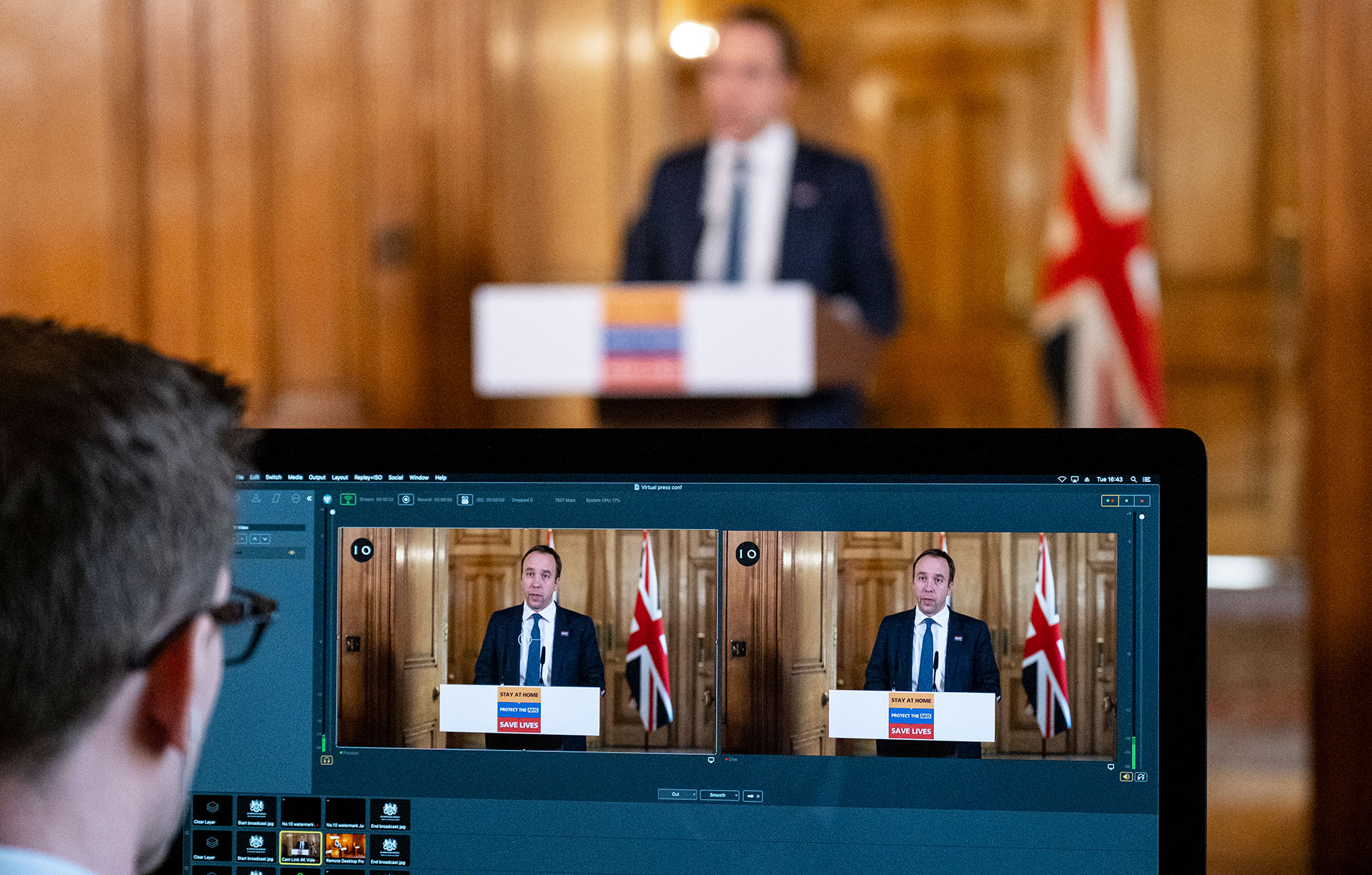 Dr Peter Kerr, Associate Professor in politics in the Department of Political Science and International Studies (POLSIS), has been shortlisted for the British Journal of Politics and International Relations' John Peterson Best Paper Prize, 2022, for his co-authored paper 'Guided by the science': (De)politicising the UK government's response to the coronavirus crisis.
The paper, co-authored with Steve Kettell, University of Warwick, provides a study of the UK government's attempts to shift blame and take credit for their actions during the COVID-19 pandemic. Through a detailed analysis of the government's daily press briefings over a 2-month period between 16 March and 16 May 2020, the paper highlights four main 'narratives' that were used by Ministers to politicise a number of claimed 'successes' and/or depoliticise a string of policy 'failures'.
The authors show that one of the central narratives used by Ministers was the claim that the government was being 'Guided by the Science'. This 'depoliticising' story enabled Ministers to be shielded, to some extent, from blame, for the relatively high rate of fatalities the UK experienced during the earliest months of the pandemic.
The study highlights a government being forced to make a series of key decisions in the midst of a 'real time', rapidly changing crisis moment, with relatively limited information on the best decisions to take. In the midst of such a crisis, Ministers were forced to, not only manage the crisis itself, but also manage public perceptions of their management of the crisis. This involved some deft 'statecraft' on the part of Ministers as they were forced to 'pass the ball of responsibility between various groups of actors in order to rapidly and continually shift the balance between avoiding blame and taking credit'.
Peter Kerr said: 'We were delighted when we heard we'd been shortlisted. Especially when we saw the quality of the other shortlisted papers. It is a wonderful surprise. We're enormously thankful to the journal's editors.'
Peter Kerr and his co-author Steve Kettell have collaborated on various past research projects. They are also the founders of the journal British Politics which has been housed in POLSIS since 2005. Their paper has been nominated alongside four other papers from the journal.