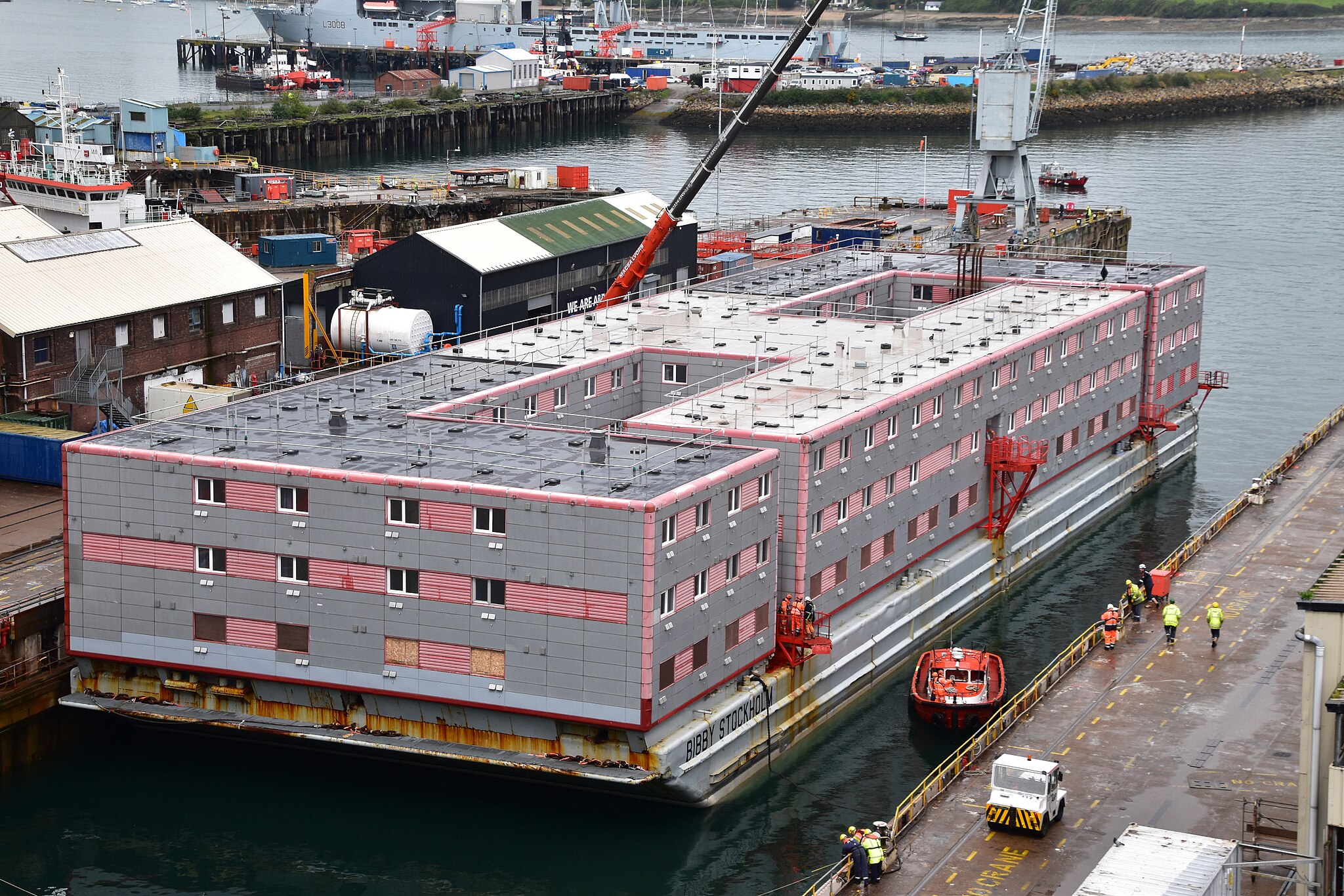 With the announcement that the first asylum seekers have been moved onto the Bibby Stockholm barge in Portland, opinions about the likely efficacy of this approach to address the asylum accommodation crisis are divided.
The Government claim it will act as a deterrent to asylum seekers considering coming to the UK. The implication is that somehow asylum seekers can access extensive information about asylum systems and living conditions in advance of leaving their country of origin, when that information is simply not available. Furthermore, hotel accommodation is portrayed as a "luxury" despite clear evidence from our study with Doctors of the World, and work by Refugee Action and the Refugee Council, which highlights extremely poor living conditions in hotels undermining asylum seekers' physical and mental health.
It also suggests the provision of alternatives to hotel accommodation is the only way of saving money. Whereas the NGOs, Reclaim the Seas, and One Life to Live, estimate that the cost savings will be a maximum of £10 per person per day. The long-term costs of using this kind of accommodation are likely to be extensive in human terms. The policy means essentially imprisoning extremely traumatised individuals for months or years, which causes harm to health and wellbeing, from which the asylum seekers may never recover.
The hotel accommodation cost crisis is one of the Government's own making. The "crisis" can be addressed more cheaply and humanely by giving asylum seekers permission to work and thus allowing them to contribute to their own costs and speeding up asylum claim processing. The collapse of the system under the current Government is the real cause of this "crisis". Using barges will not address the scale of asylum seeker housing needed. To rehouse the 50000 asylum seekers living in hotels would require 100 barges and ports prepared to host them. In reality, the provision of such accommodation is just an empty and characteristically cruel gesture by a government that has failed in its duty to provide protection to some of the world's most vulnerable people.