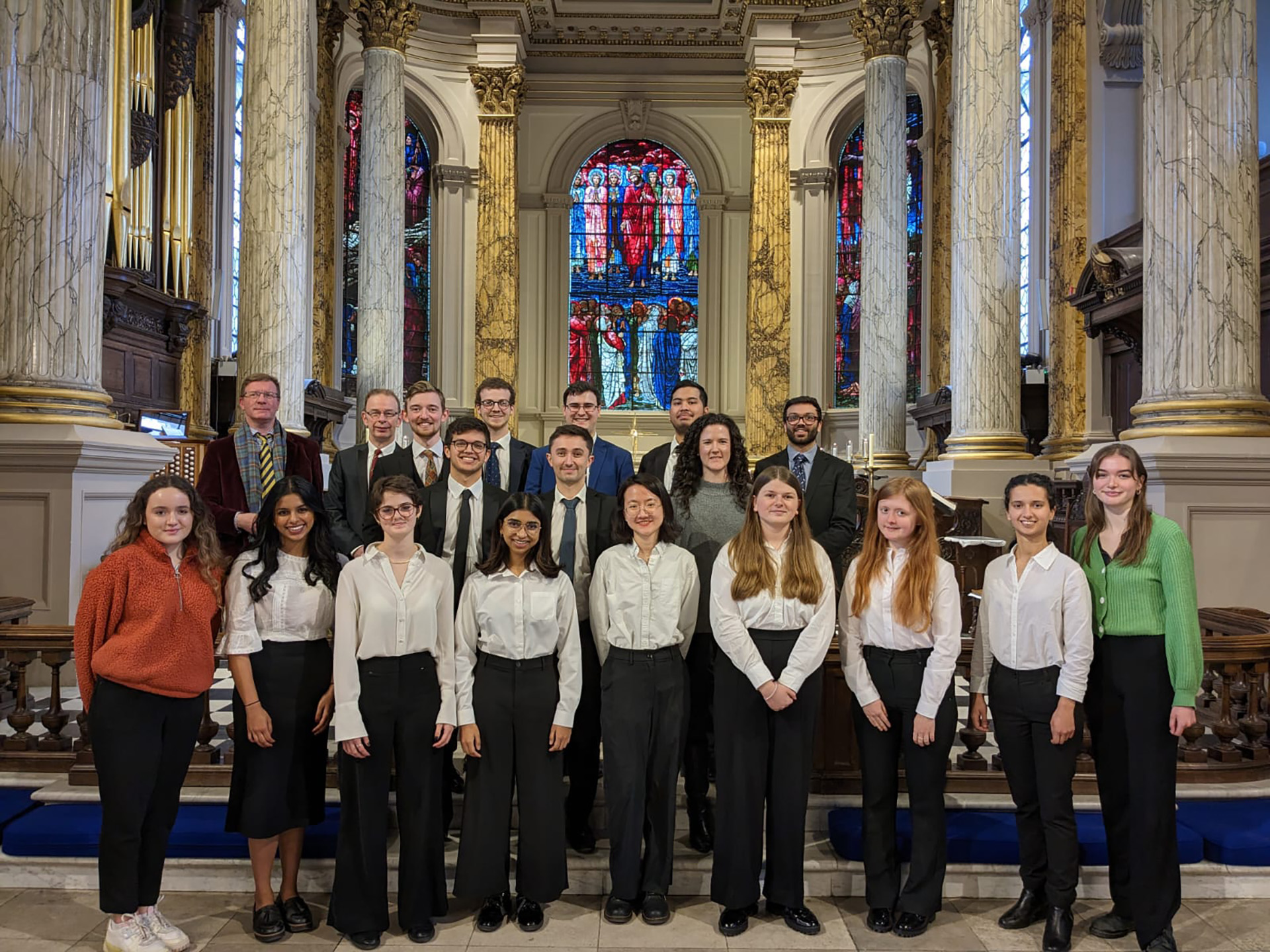 Birmingham University Liturgical Choir is a scratch choir formed of singers from Birmingham University Singers, University Upper Voices, and University Camerata who come together once a term to prepare Evensong.
This term, the choir met on Saturday 4th March and performed pieces including Howell's Collegium Regale and the Morland Responses by Ellis. Under the guidance of Dr Paul Rodmell, the choir will continue to perform once per academic term at various cathedrals across the West Midlands and beyond.
University Music provides the University of Birmingham with one of the liveliest music-making scenes of any campus. With around 1500 positions available in our 35-plus ensembles, members participate in a variety of instrumental and vocal groups, across a range of abilities and styles. University Music is open to students, staff, and the local community, and provides participants with opportunities for professional coaching, exceptional concerts, and also offers scholarships for incoming students to the University.
Follow our social media accounts for regular updates, links, and further information: Instagram, YouTube, Twitter, and Facebook.