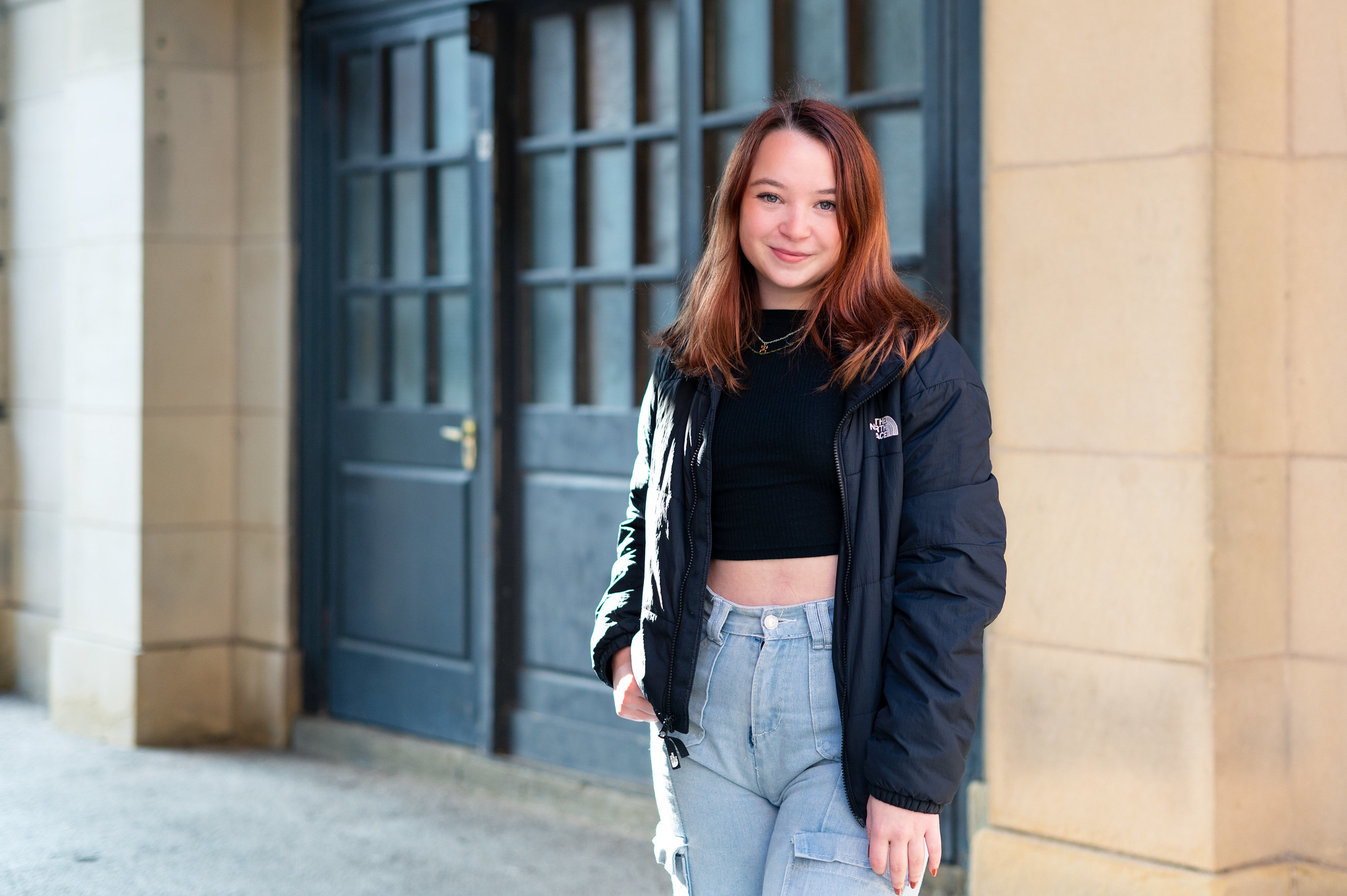 Who are you and what do you study ?
Hi, I'm Emily, a fourth-year student studying History and Philosophy and I am from London.
Why did you decide to study History at the University of Birmingham?
I decided to study History and Philosophy at Birmingham for the rare opportunity to merge two disciplines into one course. When deciding what to study at university during my A-Levels, I massively struggled with the idea that I would have to reduce my interests down to one subject. Birmingham appealed to me because of this amazing opportunity to pair the study of history with another discipline. Birmingham is one of the only universities which offers History and Philosophy together, and so it was an easy decision to study here!
Why do you like studying History?
I love studying history as I find having an insight into the past fascinating. I most enjoy social history as I think understanding the daily patterns of historical figures exposes interesting continuities in human behaviour. The past is often a lens to the present! Moreover, the study of history is so broad that you can tailor it to your own interests and passions. I love looking at the history of women and their agency as you can find truly inspiring stories of bravery and resistance throughout history.
I would always encourage someone to study a History degree, especially at the University of Birmingham. The broad range of modules available gives you the opportunity to specialise in whatever area of history you are most interested in.

Emily
What is your favourite thing about your course?
It is the opportunity it gives you to study abroad! I am currently in my final and fourth year of studies, as I spent my third year studying History in Dublin. My other friends in the history department studied in places such as San Diego, Boston, Amsterdam, and Bordeaux. The opportunity to live in a different city for a year and integrate yourself into the history of that city is incredibly rewarding, and academically and socially very exciting. I met amazing new people and the experience of living somewhere else was a amazing! I would say my year abroad definitely enhanced my university experience, and it's such a unique part of the History course at Birmingham.
What did you find difficult when you first started studying at the University and how did you overcome it?
I think the most difficult thing about the transition from sixth form to university is the freedom you are given at university. Coming from a school where I was given a lot of support, at university your learning is very independent and self-directed. This can be a really hard thing to get used to. However, it is important to know that the support is available to you – you just need to be the one to reach out! Once I started attending my lecturers' office hours and became more confident in asking questions, I settled into the University style of learning with ease. I think the freedom of learning that university offers is one of the most exciting things about it, but it is different and does take time to get used to.
What is your favourite module?
It is so hard to choose my favourite module, as there have been so many which I have thoroughly enjoyed. I think it would be a toss-up between the Tudor Terrors module in second year, or the Reason and Romance module in final year. I enjoyed the Tudors module so much as it did not focus on the basic aspects of Tudor history which everyone has studied throughout school. It explored more niche and interesting concepts such as 'life and death', 'suffering', and the role of pirates in Tudor society! I enjoyed the Reason and Romance module for the same reason – it was a study of Victorian history which also looked at less well-known aspects of the period. We studied public executions, Romantic poetry and environmental history. This is such a rich benefit of studying in the history department: they really do create modules that provide a different perspective on history.
What is your favourite thing about the campus?
Simply how pretty it is! The amount of greenery amidst the redbrick buildings makes the campus truly beautiful. It is the one thing people always comment on when they have come to visit me at university. I think studying in such a nice environment really does motivate you. Even on rainy days (which there a lot of in Birmingham) the campus always has a certain charm.
Do you have any advice or top tips for anyone wishing to study History at UoB? Why would someone study a History degree?
I would always encourage someone to study a History degree, especially at the University of Birmingham. The department is incredibly supportive and offers an amazing range of opportunities, both social and academic. The wide range of modules available – all taught by supportive and knowledgeable professors – really gives you the opportunity to specialise in whatever area of history you are most interested in.
History is not only a fascinating subject to study, but it also provides you with really important skills that are transferable beyond academia. It builds skills such as essay and report writing, forming an argument, research and time management that will be beneficial in daily life and future careers. If you are keen to study history at UoB, I would say just keep an open mind and be passionate and curious! It is an accessible and friendly degree, and it is really enjoyable, just make sure to bring your passion and work hard.