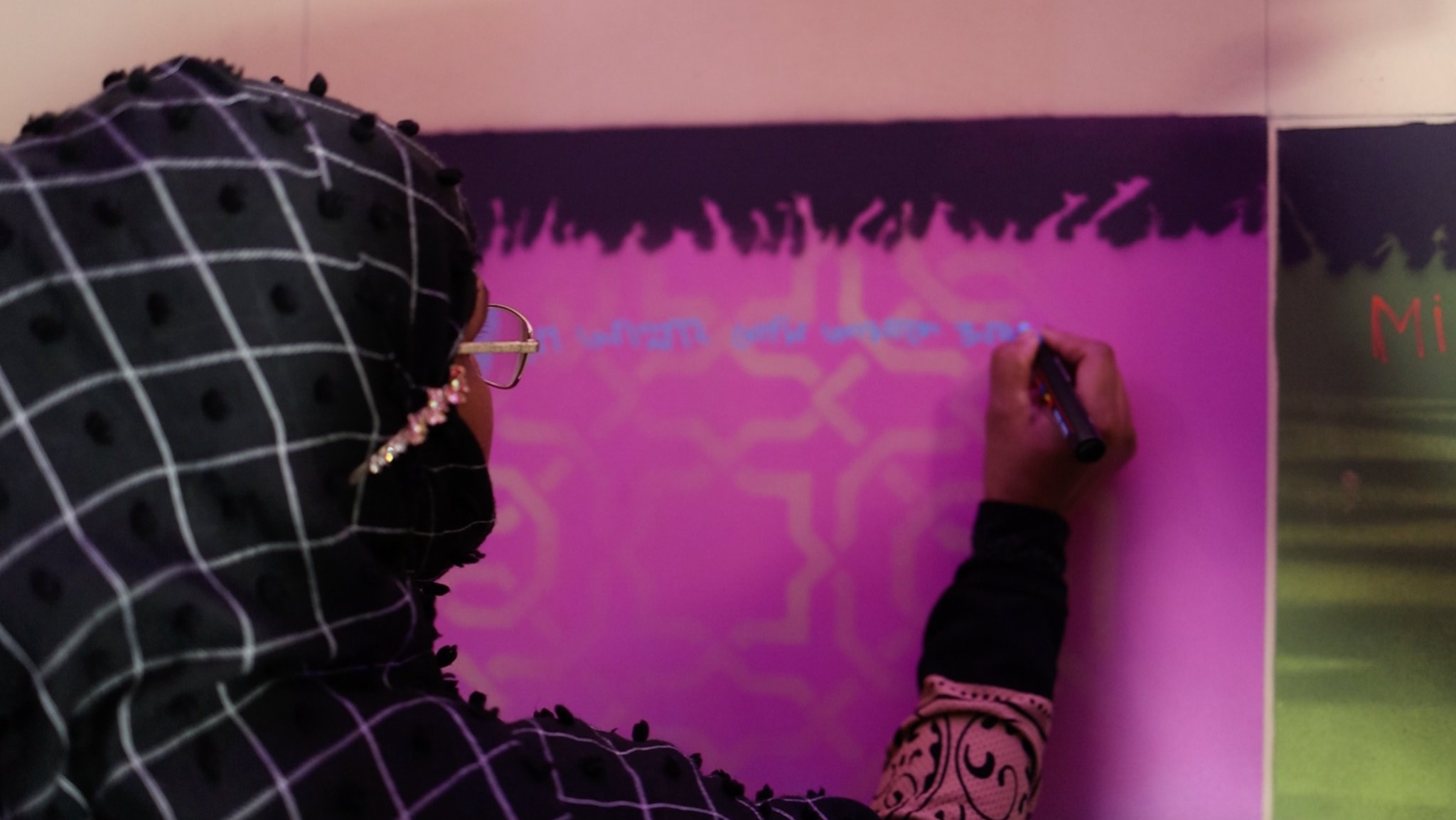 The installation, created by Soul City Arts Artistic Director Mohammed Ali, will take place today on Thursday, 3rd August 2023, from 11:00 am to 4:00 pm at the Exchange Building in Birmingham.
The unique and intimate 'NOMAD - A Tent for Reflection' will be set up within the Assembly Rooms in the University's Exchange building. Attendees will have the opportunity to share their prayers, hopes, and reflections, and these heartfelt messages will be captured in both written and video form within the specially built 'Nomad' structure.
NOMAD brings into the University's elegant city-centre premises a specially made "nomadic reflection booth" - a structure that will transport attendees to the sandy dunes of the Bedouins - for the public to step inside and scribe and record their most cherished thoughts and du'as (prayers).

Mohammed Ali - Soul City Arts Artistic Director
"Nomad - A Tent for Reflection" is a follow-up exploration into the significance of prayer and faith in modern society, building upon the success of the recent "Waswasa" show that debuted at the Commonwealth Festival in 2022 in partnership with the University of Birmingham. Through this installation, artist Mohammed Ali aims to invite the public into an intimate and contemplative space, encouraging them to share their honest prayers and reflections.
We are delighted to be working with Soul City Arts to bring NOMAD to Festival 23 as a symbol of the University of Birmingham's determination to engage meaningfully with culture and communities in the City. NOMAD is a very inspiring proposition indeed. It will give us a glimpse of what personal and civic honesty and authenticity look like. I for one can't wait.

Professor Ewan Fernie - Academic Director of Culture Forward
The recorded prayers and reflections will be compiled into a same-day-edit short film, which will be projected on a giant LED screen in Centenary Square at 6:45 pm on the same day. This unique showcase will offer a glimpse into the collective hopes and aspirations of the people of Birmingham.
Event Details:
Date: Thursday, 3rd August 2023
Time: 11:00 am – 4:00 pm
Location: The Exchange Building (opposite Library of Birmingham)
Showcase: 6:45 pm, Centenary Square