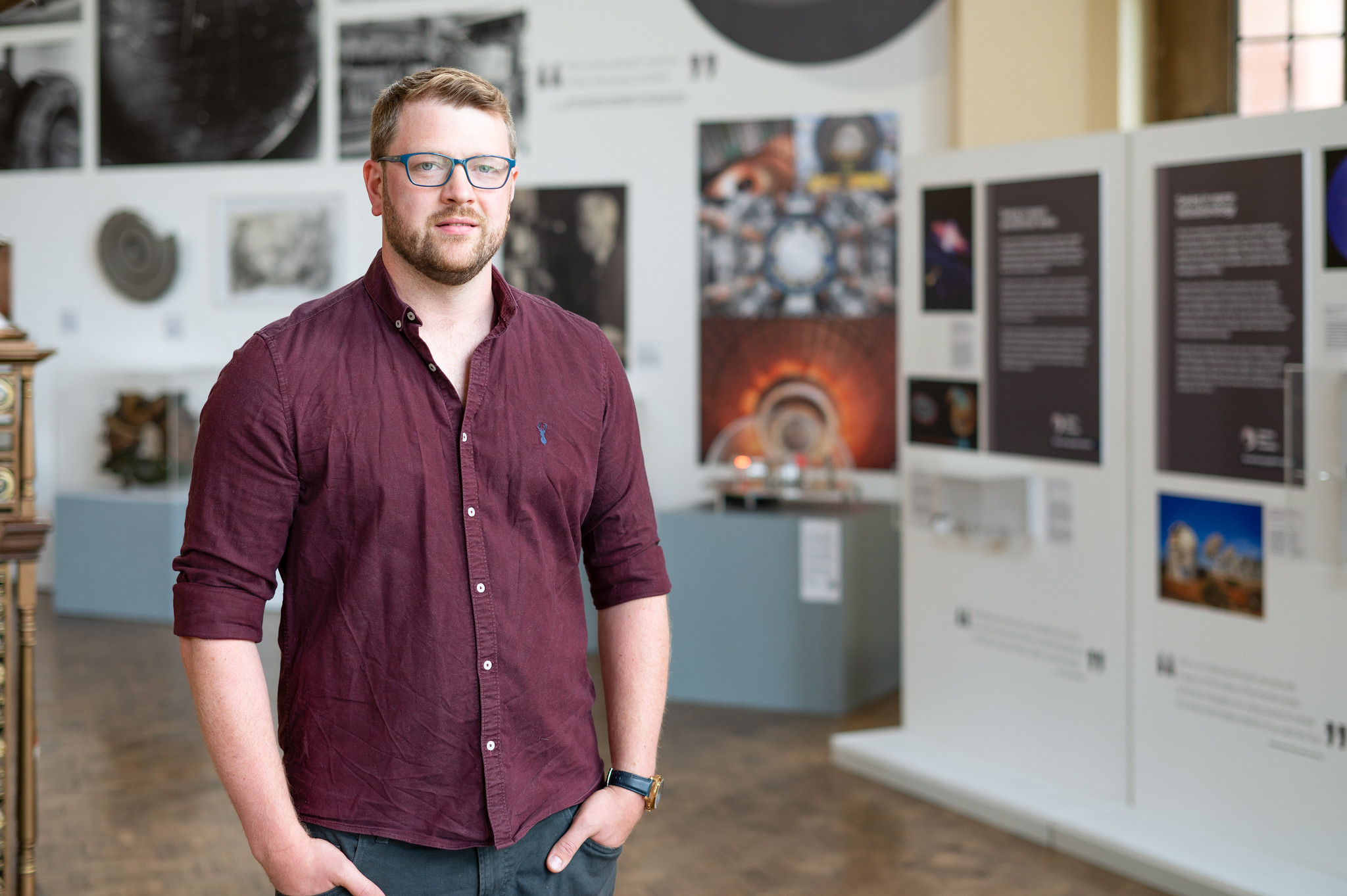 Building on his work since 2015 with Birmingham's extra-curricular music programme, University Music, coaching and conducting the Big Band each week, Jonathan is now employed in an academic post that's unique in the UK. As the new Director of Jazz Studies, he'll be coaching students individually and in small groups, and working with visiting freelance artists to deliver regular workshops and live gig opportunities.
The role brings together jazz history, composition, recording opportunities, performance and event production as part of the University's commitment to developing young jazz musicians. Students also branch out into other styles and genres – enjoying the chance to work alongside RnB and hip-hop artists, New Orleans-inspired brass bands, gospel bands and vocalists, as well as future plans to collaborate with electronic music improvisers.
We've been running really productive jazz platforms for student performers to receive feedback from teachers and peers, and the key for me is giving the students as many opportunities to gig as part of Birmingham's amazing jazz scene. We're working hard to give students a route into that scene through University Music and our degree courses, and we've got a great concert planned for the CBSO Centre in March 2024, and others at the Spotted Dog in Digbeth and Symphony Hall. Student groups have already supported professional bands at venues such as The Crossing and at events like the Commonwealth Games Festival in 2022.

Jonathan Silk - Director of Jazz Studies at the University of Birmingham.
Jonathan's connections stem from his own extensive playing and composing career. A graduate of the Royal Birmingham Conservatoire, he won the Scottish Young Scottish Jazz Musician of the Year in 2014 and has studied composition with the world-renowned jazz musicians Maria Schneider and Vince Mendoza. Over the years, he has brought in many famous artists to perform with the University of Birmingham's Jazz Orchestra – from jazz musicians Iain Ballamy, Nikki Iles and Sara Colman to spoken word artist Juice Aleem and rising star Cherise – writing or rearranging their work for a large-scale jazz ensemble.
As well as recording two big band albums, one with Birmingham's Stoney Lane Records, Jonathan has a new self-published album out this year with his own jazz quartet, FORJ. "The band explores how we frame improvised music, sometimes playing four or five tunes at the same time," explains Jonathan. "We have a very open and free playing style."
Department of Music students also get the chance to play with Jonathan and the many other jazz musician tutors at the University through musician-led ensembles and band-in-residence projects. "There's a real fluidity between us all as performers, arrangers and educators, which is really fruitful and exciting," says Jonathan, who will oversee all jazz modules and the many student jazz ensembles at the University, while also nurturing a variety of key partnerships across the city and wider region.
We have exciting plans to build on what is already a fantastic jazz provision. And by working with local promoters, we will be giving our students more and more opportunities to get out there and perform as much as possible.

Joanne Sweet - Head of University Music and Concerts at the University of Birmingham.
Ben Earle, Head of the Department of Music, adds: "We are really excited to hear from students who want to experience a brilliant jazz programme as part of our degree course so that they benefit from our vocational modules and get to work with a broad range of leading academics and tutors and enjoy a unique experience."