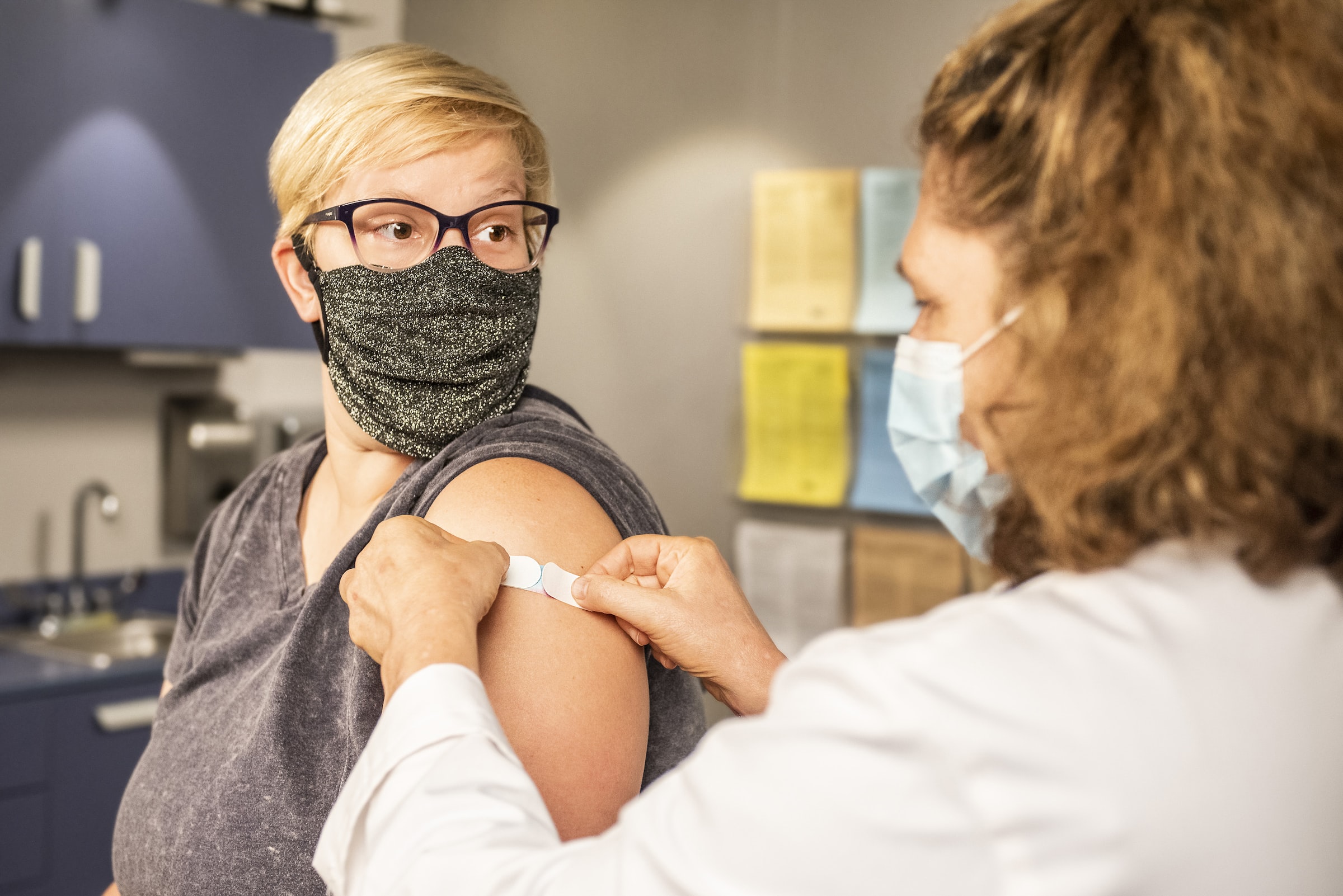 Thousands of immunosuppressed people will take part in a landmark study.
The study will focus on priority groups for COVID-19 treatments and vaccinations. This includes people who are immunocompromised and those who do not respond well to vaccination. COVID-19 infections have disproportionately affected this group.
Researchers will find out if antibody testing can identify which immunosuppressed people remain at greatest risk of severe COVID-19 infection after vaccinations.
The National Institute for Health and Care Research has funded the new 'Stratification of Clinically Vulnerable People for COVID-19 Risk Using Antibody Testing (STRAVINSKY)' study. It is led by teams from the University of Birmingham and the University of Southampton, with many co-applicants from across the country.
...we hope to help drive decisions about how best to protect the clinically vulnerable in society

Professor Alex Richter
Professor Alex Richter, Director of the Clinical Immunology Service at the University of Birmingham and co-lead researcher said:
"Despite the significant advances in protection to COVID-19 afforded by vaccines and boosters, we have seen that half a million people in the UK continue to be clinically vulnerable.
"Thanks to this new funding, researchers across the country can understand who is at highest risk of the ongoing spread of COVID-19. Armed with that information, we hope to help drive decisions about how best to protect the clinically vulnerable in society."
The study will receive £2.8 million from the Department of Health and Social Care via the NIHR. It will involve 3,000 immunocompromised participants over two years. 2,600 participants will receive a finger-prick antibody test and 400 will receive more detailed immune analyses.
It is hoped the findings will provide up-to-date information on the impact of booster vaccinations for:
Clinicians
Policymakers
The public
The findings could inform future advice given to people who are immunosuppressed.
The STRAVINSKY study team will also work closely with researchers from the PITCH study, funded by UKRI, which focuses on healthcare workers' immune response
Professor Lucy Chappell, NIHR CEO and Department of Health and Social Care Chief Scientific Adviser said:
"This study will help to understand how different patient groups with weakened immune systems respond to COVID-19, including new variants, and to vaccination. We hope that it will inform development of more specific advice and help people understand their own levels of risk, based on better information from antibody levels."
Health Minister Will Quince said:
"There remains a number of people with weakened immune systems who may be at higher risk of serious illness from Covid, despite the effectiveness and success of our phenomenal vaccination programme.
"We are committed to helping immunosuppressed people with support that is grounded in data and evidence, and this landmark study - delivered by the UK's world leading researchers - will help us understand which patient groups remain at higher risk and how best to help them."