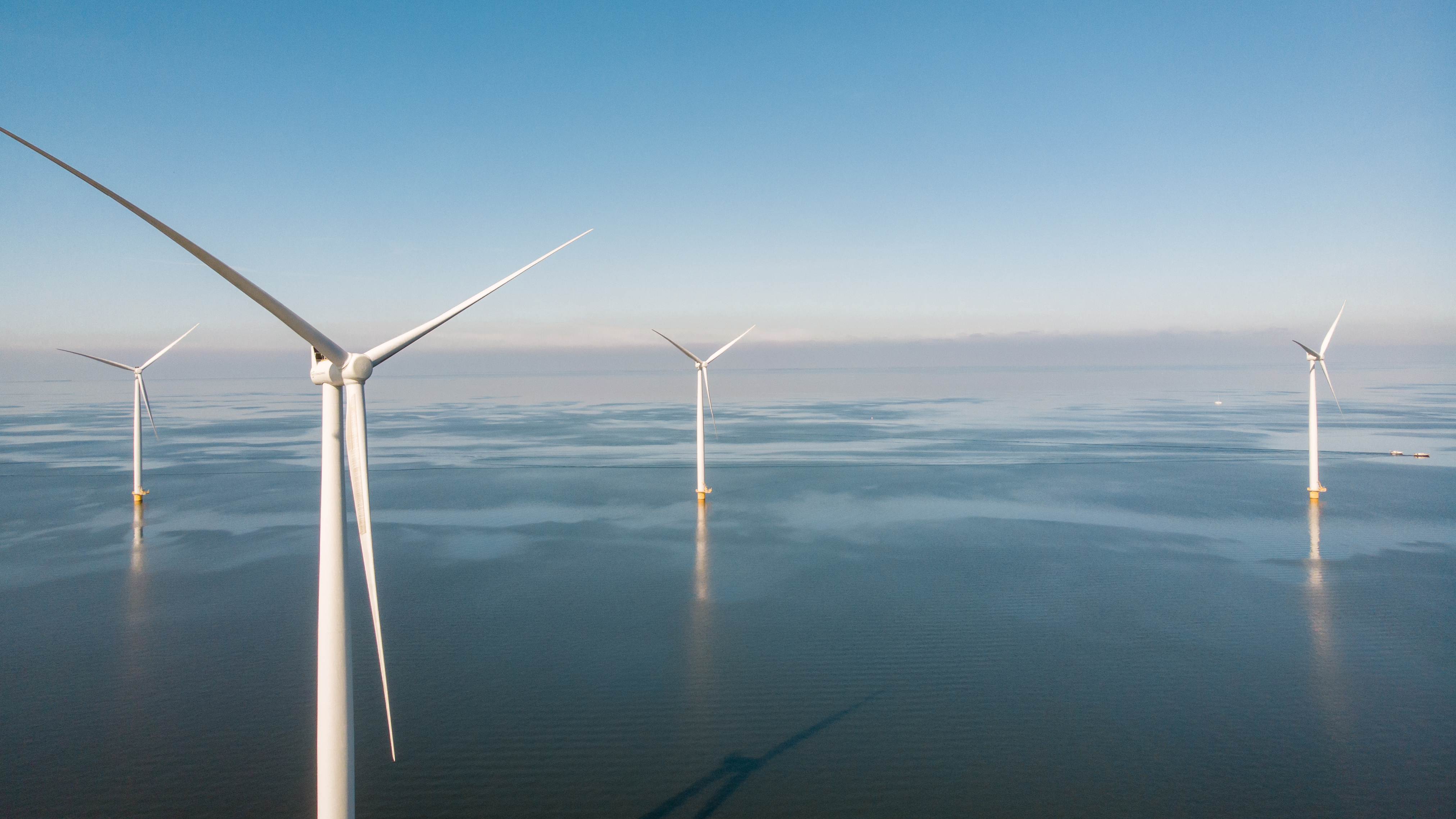 Re-RE Wind, an innovative partnership between the University of Birmingham, a global leader in sustainable materials, EMR, world experts in recycling rare earth magnetic materials, HyProMag, the Offshore Renewable Energy Catapult and Magnomatics is to establish the UK's first circular supply chain for the rare earth magnets used in wind turbines.
This pioneering collaboration is part-funded by Innovate UK and seeks to play a pivotal role in securing the future of sustainable wind energy.
Modern wind turbines contain a wealth of materials from high-quality construction steel and copper to rare earth elements, and the wind turbine sector uses very large quantities of a rare earth magnets made from an alloy of neodymium, iron and boron (NdFeB). These NdFeB magnets are critical components in PMSGs (Permanent Magnet Synchronous Generator) in larger onshore and offshore wind turbines.
With the UK's rapid transition towards net-zero emissions, it's predicted that in 2040 there will be a 240,000 tonne shortfall of rare earth magnets, which will slow down our progress dramatically unless an alternative source is established.
With no consistent route to recycle these materials, due to safety, economy and technical challenges in extracting and recycling the magnets, the "Re-RE Wind" project is set to combat this impending shortage, bolster the UK's rare earth material security, foster the creation of green jobs, and alleviate the strain on Earth's diminishing resources.
HyProMag's Hydrogen Processing of Magnet Scrap (HPMS) technology, is a homegrown, innovative technology developed at the University of Birmingham, and has major competitive advantages versus other rare magnet recycling technologies, which are largely focused on chemical processes but do not solve the challenges of liberating magnets from end of life scrap streams.
HyProMag Operations General Manager, Nick Mann said: "We are thrilled about this groundbreaking project and the chance to enhance the UK's rare earth magnet recycling supply chain. Thanks to the backing of Innovate UK and our outstanding consortium of project collaborators, we see immense potential. Each company's unique expertise comes into play to tackle the complex task of extracting magnets from retired wind turbines.
EMR's Energy Infrastructure Lead, Dr Charlotte Stamper said: "Our collaborative effort represents a significant step forward in securing the sustainability of wind energy. By establishing a circular supply chain for rare earth magnets, we not only reduce the environmental impact of wind turbine production, but we also lay the foundation for a greener, more self-sustaining future."
"This project is set to overcome the obstacles associated with recycling rare earth magnets from wind turbines, effectively opening up a new domestic source of these magnets, which is a significant achievement in itself."
The first wave of large-scale wind energy occurred in the 1990s, and many early-generation wind farms are approaching the end of their typical serviceable lifetime, estimated at around 20 to 25 years. Through its commitment to pioneering circular supply chain solutions, the Re-RE Wind partnership aims to make sure that wind energy remains viable in the UK for the long run and helps to create a more sustainable future for future generations.