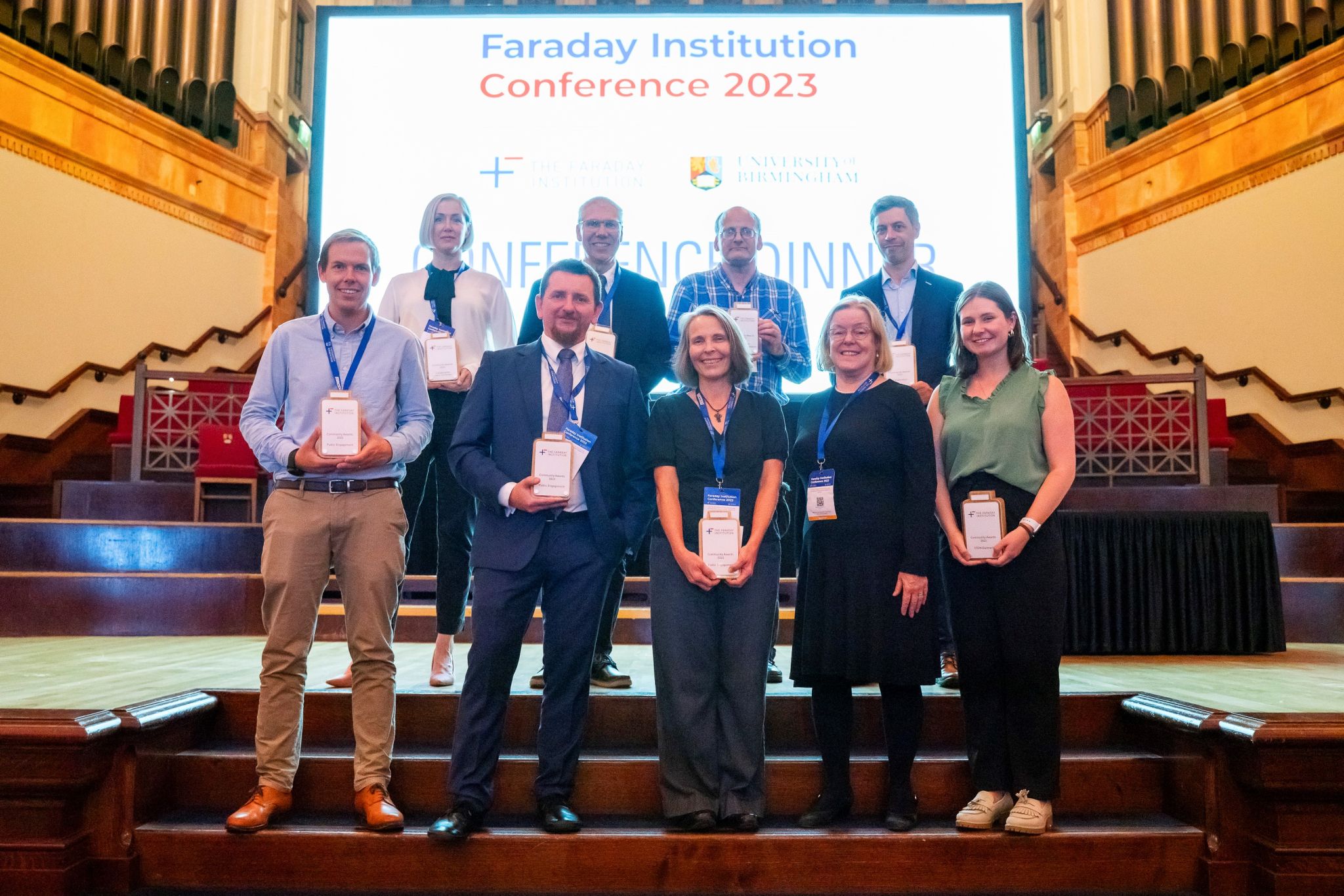 Celebrating community success, the Faraday Institution Awards commemorate researchers who demonstrate excellence and behaviours in line with the Faraday Institution's mission and values.
Co-Director of the Birmingham Centre for Energy Storage and Professor of Materials Chemistry, Peter received the Researcher Development Champion Award for going above and beyond what would normally be expected in the role of supervisor or mentor to guide early career researchers.
I am thrilled to receive this award, and to read the testimonials from the researchers who nominated me. I firmly believe that developing the next generation of researchers is crucial to the scientific advances needed to move to a more sustainable world.

Professor Peter Slater, University of Birmingham
Speaking about the award, the Faraday Institution revealed: "Peter has cultivated a diverse and supportive research environment for researchers both within his group and the wider projects he is a part of.
"There are countless examples of how his support and mentorship have progressed the careers of early career researchers , who have gone on to have success both in academia and industry, clearly outlining the positive impact Peter has made. The wealth of examples of excellent practice (including EDI initiatives) and proactive dedication to developing researchers, reaffirmed by testimonials from grateful beneficiaries, highlight the extensive benefits of this investment of time.
"This effort is in addition to his management and contributions to multiple research projects across the Faraday Institution and beyond. Peter's commitment to the mentorship of those around him encapsulates the qualities of a Research Development Champion and this award."