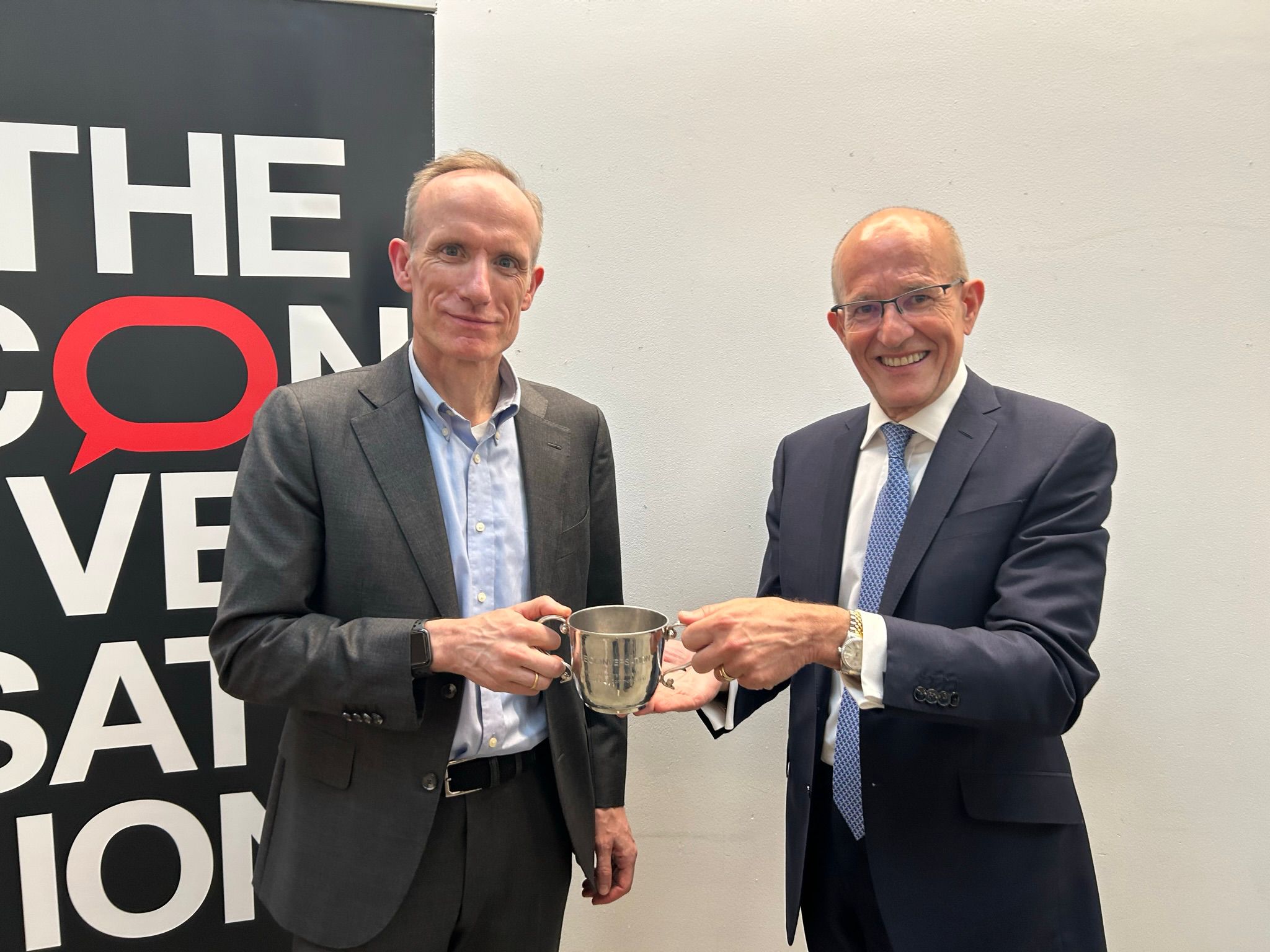 Stefan Wolff, Professor of International Security at the University of Birmingham and Head of the Department of Political Science and International Studies, has won the 2022 Sir Paul Curran Award.
The Sir Paul Curran Award is given to academics who make an outstanding contribution to public communication through their writing for The Conversation.
Professor Wolff shares the award with his long-time writing partner Tetyana Malyarenko, who is Professor of International Security and Jean Monnet Professor of European Security at the National University Odesa Law Academy in Ukraine. The nomination recognises the consistent quality of their analysis of the war in Ukraine since 2014 and its broader implications for the geopolitical and geoeconomic dynamics of international order.
They were nominated by the Conversation's International Affairs Editor, Jonathan Este, who has been working with Stefan since the launch of the Conversation in the UK a decade ago. During this time, Stefan has written 117 articles that have attracted almost two million readers.
I am absolutely delighted to win this award and to be able to share it with my Ukrainian colleague, Tetyana Malyarenko. Since 2014, the Conversation has given us an outstanding platform to communicate the complexities of the war in Ukraine to a global audience. I am also truly grateful to the University of Birmingham, the UK's Economic and Social Research Council, and the United States Institute of Peace for providing me with the time and resources to carry out the research that has informed much of my analysis published in the Conversation.

Professor Stefan Wolff, University of Birmingham
The announcement was made at an awards ceremony held at City University, London, on Friday, 19 May.
This is the second time a University of Birmingham academic has won the Sir Paul Curran Award, the first being Dr Gareth Dorrian in 2019.
This is a hugely deserved win for Stefan and Tetyana who have worked together to bring readers the very best reporting and analysis on the difficult and changing situation in Ukraine. Their insight shows just how important academic expertise is in understanding and interpreting world events. Stefan has been writing for us since we launched and so it is also a fitting win on the 10th anniversary of The Conversation.

Jo Adetunji, Editor of The Conversation.
Jonathan Este, International Affairs Editor for The Conversation, said: "Stefan has been a dream to work with and having an author who can rapidly respond and write deeper analysis has been invaluable. Tetyana, an international relations expert at Odesa University in a precarious part of a country at war, has been able to judge the temperature of the conflict first hand. Despite often having to move to ensure her own safety, she's given our coverage depth and authority. Stefan and Tetyana have written with equal authority on events on the ground in Ukraine, but more importantly they have provided an important geopolitical perspective that pulls the focus out to the broader region and the global implications of the conflict."