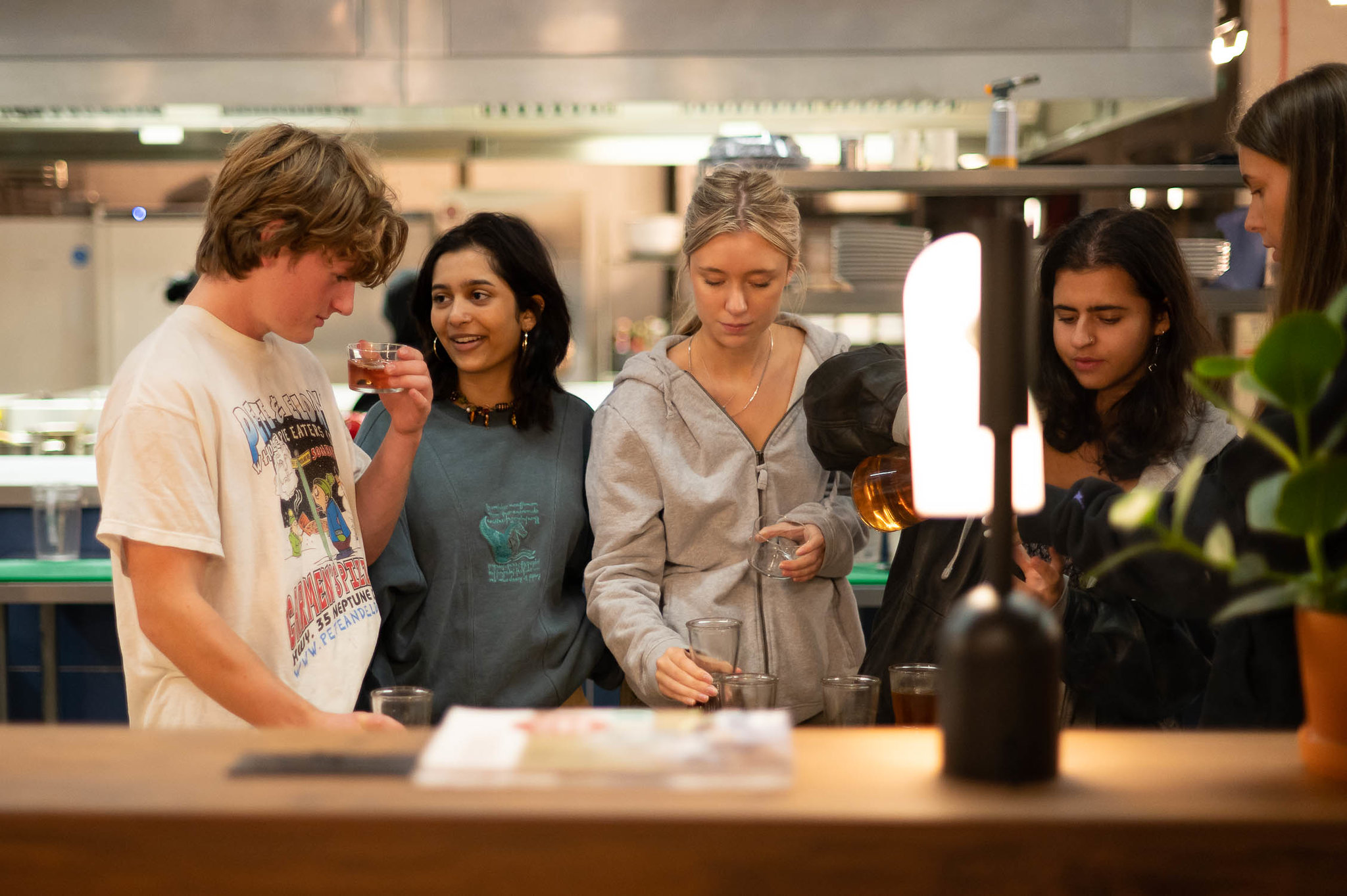 1. Sudanese kitchen nights!
Sudanese kitchen night was one of the first things I experienced from the more social side of the Department of African Studies and Anthropology (DASA) when I first came to Birmingham, and it still stands as one of my favourite parts of being a DASA student.
It allows you from the get-go to see a more hands on approach to Anthropology, and it allowed me to bond with a lot of my DASA peers in my year, as well as in the year above.
It was fascinating to see the slight overlaps between my culture as an Indian, and Sudanese culture as portrayed through food and the processes that go into making food. Being able to take a hands-on and proactive role in learning is really something I will never forget.
I've now been to two Sudanese kitchen nights, and I still rave about them. Whilst I am going on a year abroad next year and will miss the event, I know I'll definitely be going in fourth year when I'm back at UOB!
2. The opportunity for a year abroad
Being able to go on a year abroad is something that I think really makes the course- at least for me. Whilst I haven't actually gone on the year abroad yet, I can already see all the things I'm going to gain, and all the ways that studying abroad will aid my course!
The Department of African Studies and Anthropology allows you to study a wide range of modules whilst at University of Birmingham, and that freedom doesn't disappear when you go abroad. I'm also so excited to be able to learn about different cultures whilst living in the country that these cultures come from.
For example, I'm going to be studying abroad in Australia, and I am so excited do study modules surrounding Indigenous and Aboriginal cultures!
3. Module choices
The modules tare one of the highlights of the course. I find it so rewarding to be able to choose a module that not only furthers my knowledge regarding anthropology but is also something that I connect with the other part of my joint honours- politics- as well as just with my general everyday life!
One module in particular is Kinship, Gender and Sexuality lead by the head of department, Jessica Johnson. It was fascinating to look at the dynamics within families and gender, especially when later in the year I was able to utilise what I learnt in this Anthropology module within my Feminist Political ideas module.
4. Pizza parties!
Like a lot of smaller departments, DASA students get the perks of pretty frequent department events- my favourites being the pizza socials and DASA doughnuts!
It means that students can go and give any feedback we may have to lecturers as well as a cheeky chance for free food and department merch!
It also means that often a group of DASA students get the opportunity to have lunch together, which is always fun.
5. Performances and Plays
Lastly, one of the theatre performances that DASA organised that I will never forget is 'Forgotten Voices' by David Moorhead.
It is a one woman play about the life of Eva Moorhead- David's grandmother- and her life as a mixed raced woman in South Africa and her advocacy for the liberation of South Africa.
The play touched me deeply and gave me a unique insight in being mixed and the intersection with being mixed raced and being a woman in an age which didn't approve of either.
It was a beautiful way of anthropological and politically looking at someone's life, and definitely one of my top moments as DASA student at the University of Birmingham.