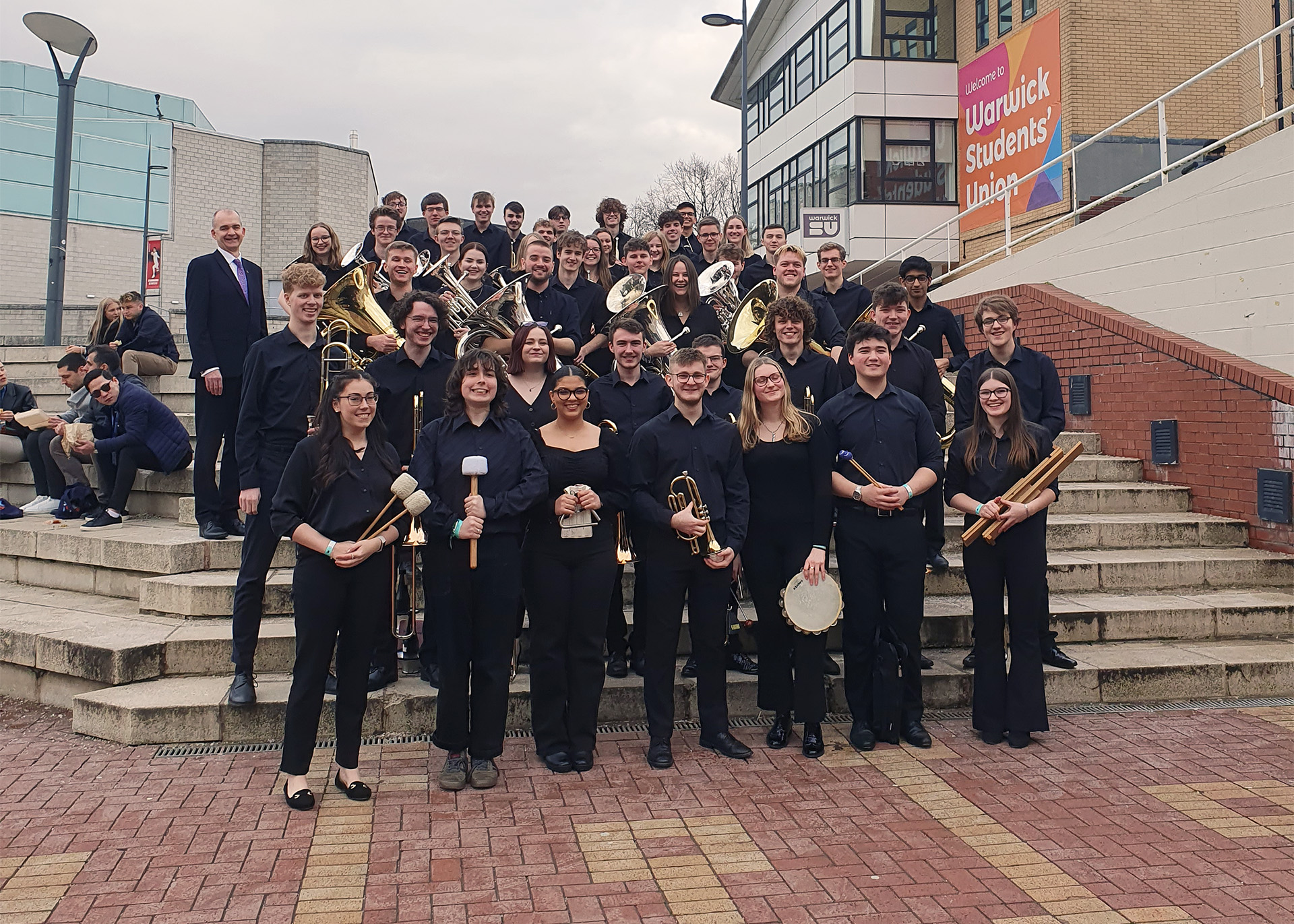 'UniBrass' is the annual university brass band contest for Great Britain and Northern Ireland. Each year over 20 university bands compete between two highly competitive sections to win the coveted top prize, with additional prizes given for individuals and special features.
This year, the event was held at the host institution of the University of Warwick, with the band performing in the main hall of the newly renovated Warwick Arts Centre. Under the baton of conductor Stuart Birnie, the ensemble performed a captivating programme based around composition student Michael Triggs' new piece 'Fireworks', including the traditional march 'Mephistopheles' and traditional crowd-pleaser 'Through the Flames' by Paul Lovatt-Cooper.
The band gave an 'impressive' performance and were praised by the adjudicators for their confidence and energy. With nearly 50 players on stage, Birmingham were once again the largest band to play, and one of the only un-auditioned ensembles to perform in the increasingly competitive Trophy section.
If you'd like to see the band in action, tickets can be bought here for their upcoming concert shared with the Music Society Chamber Choirs.