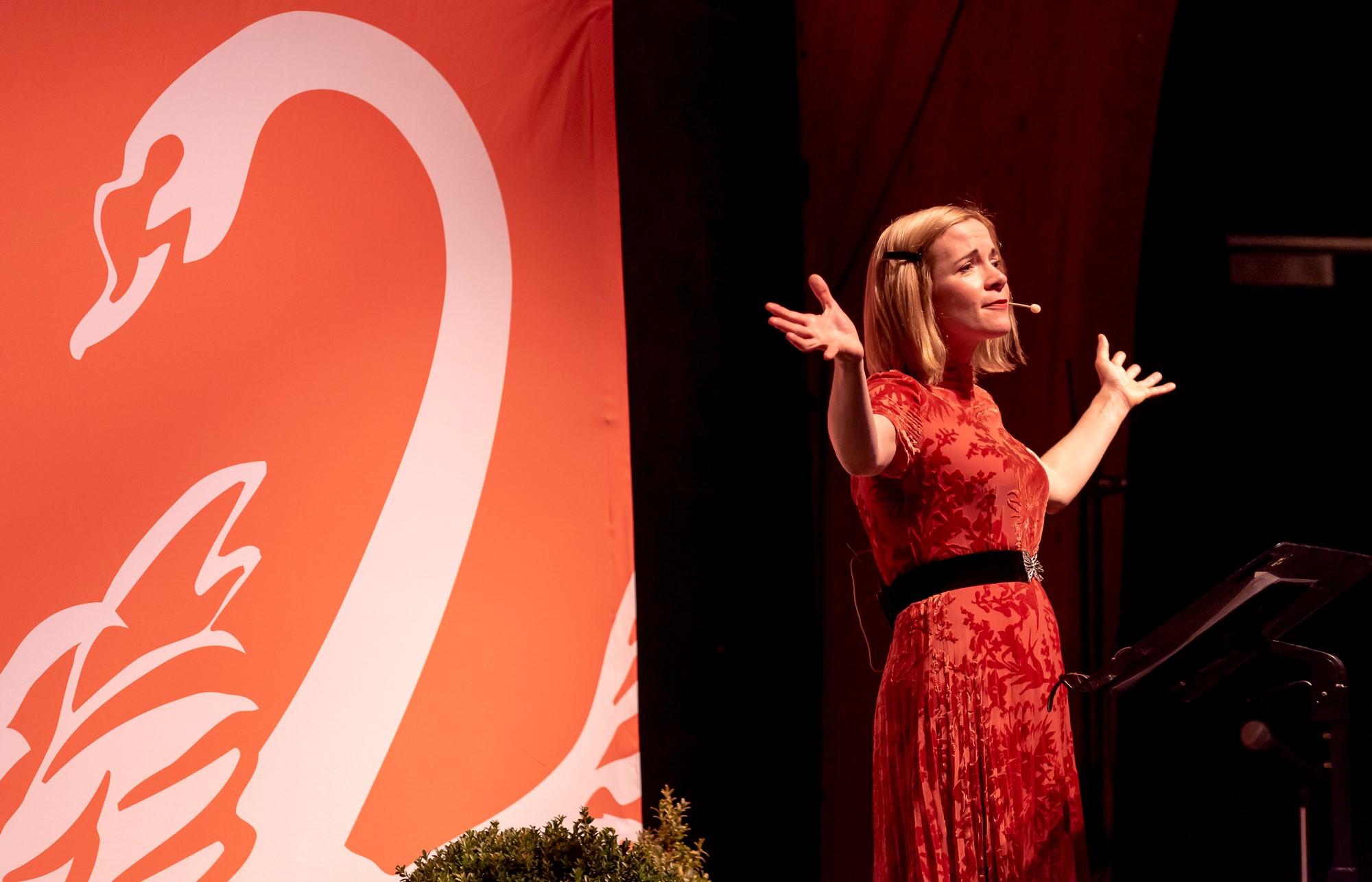 The partnership will be through the College of Arts and Law at the University and will specifically work with the Shakespeare Institute, based in Stratford, as well as other areas of the College and University.
Academics from the Institute and from other departments will feature in the Festival programme. The Festival runs twice a year – in May and in the Autumn – and its wide and varied programme includes events covering science, politics, history, medicine and world affairs.
We are absolutely delighted with this partnership. We have worked with professors and fellows from the Shakespeare Institute in the past, especially in May this year when we featured events around Shakespeare's First Folio, but it is wonderful to formalise this arrangement. The partnership also gives us access to the world class level of experts at the University who can add so much to our programme and our charitable work.

Annie Ashworth - Stratford Literary Festival Director.
The University also plans to work with the Festival on its literacy outreach work in schools in the region. The Festival, a registered charity, reached over 2500 young people last year on a variety of projects.
We are very much looking forward to an even closer partnership between the University of Birmingham and the Stratford Literary Festival. The Stratford Literary Festival is an exceptional platform for debate, ideas, and inspiration. We have a shared belief in the transformative power of reading and writing for education, literacy, and well-being and are delighted that Birmingham University is becoming the Stratford Literary Festival's Education Partner.

Professor Andrew Stockley - Pro-Vice Chancellor and Head of the College of Arts and Law.
The full Festival programme will be announced later in August and can be seen at stratlitfest.org.uk
For further information contact info@stratfordliteraryfestival.co.uk