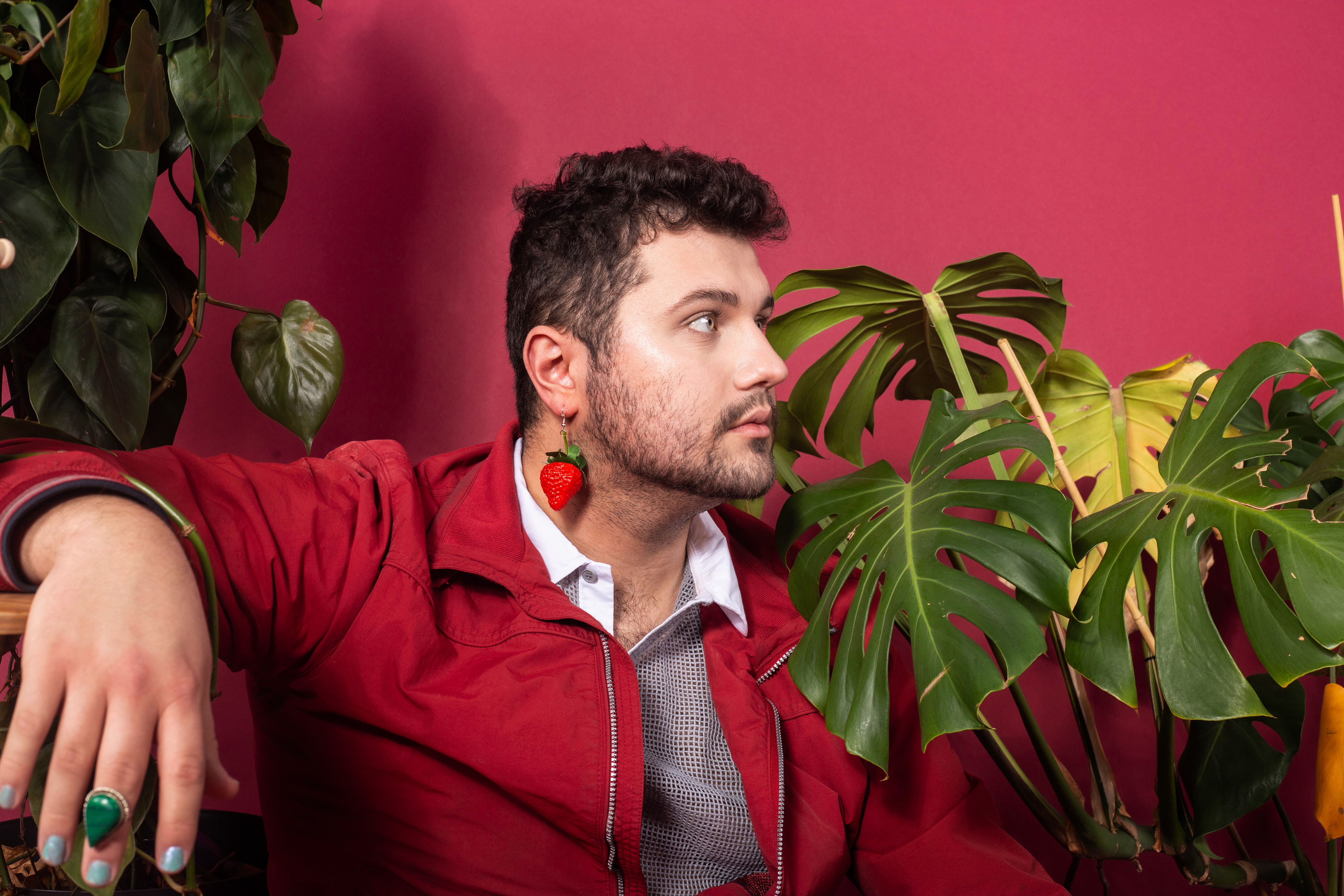 During Pride Month, we chatted with Will Jackson (BA Drama and Theatre Arts, 2017) – theatre practitioner, writer, performer, and Founder of Quick Duck Theatre Company – about his memories of studying at Birmingham, his forthcoming new show Confetti, his experiences as a mentor, and what makes him proud.
What makes you proud?
Getting to see LGBTQ+ people live as their authentic selves. We've come so far, even though there's still a long way to go. We've got to keep lifting each other up as a community.
What inspired you to study Drama and Theatre Arts at the University of Birmingham?
I wanted to study Theatre in a city with a big thriving arts scene, the opportunities that came with possible internships and placements in the Birmingham theatre scene were a huge draw.
I also loved the course. It's academic, but I got to learn all the ins and outs of making theatre, including the production side, led by the phenomenal Linda Muirhead. I nearly failed a theatre tech module in my second year (I was impressively atrocious when it came to paperwork), but it ended up being the most employable skill I learned.
What aspects of your time at Birmingham did you find most enjoyable/memorable?
I loved getting to do loads with theatre societies. I found great mates and really got to cut my teeth as a theatremaker. The biggest highlights had to be running the Footnotes Comedy Society, directing a Summer Opera at the Barber Institute of Fine Arts and going up to the Edinburgh Fringe every year with the Watch This Improv Troupe.
What has been your career journey from graduation to where you are now?
My first job after uni was working as an assistant director on one of the professional Barber Operas. I then went to work at the Birmingham REP as an intern in their Learning & Participation department for a year. Whilst working, I created my theatre company Quick Duck, and started writing and performing work in the city, which ranged from solo shows to an immersive drag murder mystery in a nightclub with a twenty-strong cast. The following years were a mix of making my own theatre work whilst supporting myself with assistant director, project coordinator and teaching jobs. It was a lot easier navigating the beginnings of a freelancer career in Birmingham, where I knew the scene.
Over the last few years, my work has started getting more national attention. Quick Duck was named a KILN Associate company at the New Vic in Stoke, my play Clutch was programmed as part of the Bush Theatre's 50th season, and I've recently been commissioned by Soho Theatre and Homotopia (the UK's longest-running queer arts festival) as one of the new Soho Six.
What inspired you to write and perform Confetti?
I wanted to write the gay rom com that I wished I'd seen growing up. While I was trying to find a hook, my boyfriend came back from a hen night with a small bag of party favours like glowsticks and sweets. I couldn't help but wonder… how cool it would be to start a show by giving out little party bags to the audience. So that's how the show starts, at a hen party. The audience uses all the stuff in the bags throughout the play to help make the show's magic.
What do you most enjoy about performing and writing theatre?
Getting to be a professional attention seeker. Haha, really it's getting to work, play and collaborate with loads of very cool and extremely talented people who help make a show the best it can be. Although Confetti's a one-man play over twenty creatives have worked on it. It really does take a village. I also love touring. I get to travel the country and meet new people. This year Confetti's tour spans Durham to Penzance. It's going to be magic.
What one piece of advice would you share with a student about getting the most out of their time at Birmingham?
Use the Careers Network as much as possible. It's won awards for a reason.
What one piece of advice would you share with a recent grad who is looking to take their first steps into a career in theatre?
See as much as you can. Good stuff, bad stuff, the classics and the downright weird. It'll all help develop your taste. If you're under 25 theatres are desperate to get you in and have loads of young person ticket offers on. Take advantage of them while you still can.
What inspired you to mentor students at Birmingham? What do you find most rewarding about being a mentor?
In my final year at Brum, I was selected for the Alumni Leadership Mentoring Scheme, where I was mentored by Alan Davey (who ran BBC Radio 3 and was previously chief executive of Arts Council England). It was an incredible and eye-opening opportunity into the professional world of art and culture. When I was reached out to become a mentor for one of their schemes a few years ago, I really wanted to give back. The world of arts and culture can seem impenetrable from the outside. The students really get out of it as much as they put in and I'm still in touch with a couple of my mentees. It's so exciting to see what they go on to do.
Further information
Confetti will be playing at the MAC in Birmingham on Thursday 15 June, and at the Soho Theatre in London Thursday 13 – Saturday 15 July.
Will Jackson ("A Rising Comic Star" Attitude Magazine) brings his new Edinburgh Fringe smash hit Confetti to his hometown, Birmingham. This hilarious and heart-warming gay rom-com received critical acclaim at last year's Edinburgh Festival Fringe and is beginning its national tour at Birmingham's Midlands Arts Centre this June as part of Pride month.
Felix is uptight and unlucky in love. He's the mate of honour at his best friend's wedding - one they've been planning since childhood - and he's going to make sure it's perfect. As long as there are no distractions along the way… It's Helen's surprise hen night, and you're all invited! Join Felix for the week leading up to the wedding as he's swept up in a tumultuous, secret romance along the way.
Unashamedly queer, Confetti is a celebration of the gay best friend - often sidelined in traditional rom-coms. Felix is the star of this show, wearing his heart on his sleeve and keeping the party going. A solo show led with Jackson's infectious charm, the audience is brought along on the journey, from hen party goody bags on arrival to wearing party hats, waving glow-sticks and exploding party poppers. After a bumper year of weddings, why not join us for one more?
Praise for Confetti ★★★★★ "A Cracking Show" British Theatre ★★★★★ "Unmissable" Everything Theatre ★★★★★ "Comedic Genius" FeministFringeReview ★★★★★ "Fun, Fizzy & Fabulous!" North West End ★★★★★ "A Must See" Somewhere: For Us ★★★★ "Camp, Cute and Quirky" Ed Fringe Review ★★★★ "Magical" Voice Magazine ★★★★ "Terrifically Fun!" Mix Up Theatre