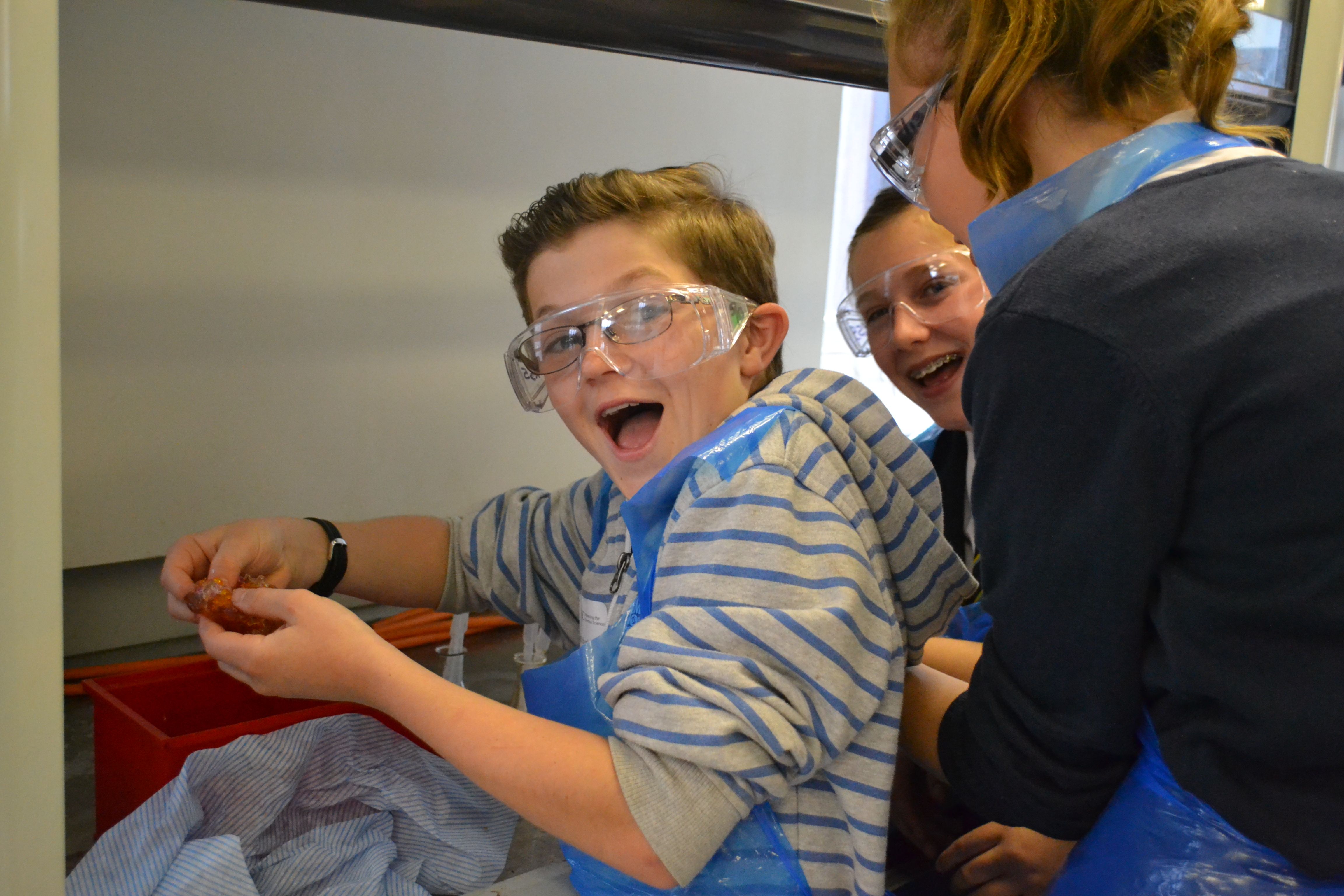 The College of Engineering and Physical Sciences hosted the Salters' Festival of Chemistry last week (2-3 April), welcoming 128 students from 32 schools in the West Midlands within the School of Chemistry.
During the event the teams took part in a competitive, hands-on, practical activity, "The Salters' Challenge" - "The Blot Strokes Again!" in which they used their analytical chemistry skills. They also competed in the "University Challenge", a practical activity testing their analytical and practical skills. The festival concluded with a fun lecture, by Dr Ray Plevey involving a demonstration of 'Chemical Magic'.
The Salters' Festivals of Chemistry are an initiative of The Salters' Institute, whose aim is to promote the appreciation of chemistry and related sciences amongst the young, and to encourage careers in the teaching of chemistry and in the UK chemical and allied industries.
The Festival at the University of Birmingham is one of a series of 47 Festivals which are taking place at Universities throughout the UK and the Republic of Ireland between March and June 2014.
The Institute is delighted to once again be working in partnership with the Royal Society of Chemistry in 2014.
For more information visit the Salters' Festival of Chemistry website