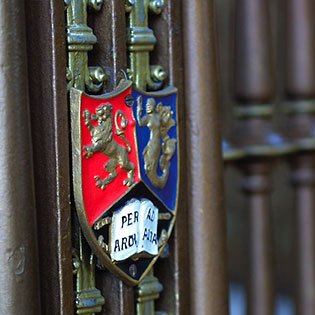 Dr Janine Natalya Clark, Reader in Gender, International Criminal Law and Transitional Justice at Birmingham Law School, has been awarded a European Research Council Consolidator Grant of 1.8m Euros to undertake a five year research project: A Comparative Study of Resilience in Survivors of War Rape and Sexual Violence: New Directions for Transitional Justice.
Pain. Suffering. Humiliation. Trauma. These are some of the words that immediately come to mind when we think about men and women who have experienced conflict-related rape and sexual violence. However, they are words that capture only part of a more complex reality. During my work in the former Yugoslavia, I have met survivors who seemed broken; who insisted that they wished their rapists had killed them; who struggled to see any purpose in life. Yet I have also spent time with survivors who refused to be defeated; who were determined to keep on fighting; who wanted to enjoy life. What explains these highly diverse post-trauma trajectories? Why are some survivors better able to deal with their trauma than others? Fundamentally, why are some survivors more resilient than others? The European Research Council has provided me with the opportunity to explore these important questions.
During the five years of the project, fieldwork (using quantitative and qualitative research methods) will be conducted in Bosnia, Colombia and Uganda. This comparative approach will help to illuminate the role of context-specific and cultural factors in encouraging or impeding resilience. Significant within-case diversity will further enrich the comparative analysis. In Colombia, for example, are there variations in how Afro-Colombian survivors and survivors from indigenous groups are dealing with their rape trauma? In Uganda, are there discernible differences in the coping strategies used by Acholi survivors as compared to Langi survivors? One of the aims of the project is to examine how different intersections of social identity – such as gender, age, ethnicity, race and class – negatively or positively affect resilience.
The central aim of the project extends beyond the three case study countries. If we understand why some survivors are more resilient than others, what are the implications of this for transitional justice? Criminal trials, truth commissions, apologies, reparations and institutional vetting are all examples of transitional justice. These processes, however, often have few transformative effects at the grassroots level. As one illustration, international discussions on conflict-related rape and sexual violence overwhelmingly utilize the rhetoric of 'no impunity'; the perpetrators of these heinous crimes should be prosecuted and punished. Of course they should. But does 'justice' in a courtroom help survivors? Does it make a difference to their everyday lives? Some of the men and women with whom I worked in Bosnia had testified against their rapists, and for some of them it was a positive experience. After she left the courtroom, Ana (not her real name) declared: 'When I saw him sitting there, I thought "You are nothing. I am no longer afraid of you"'. A month later, Ana was far less upbeat. Her life was the same, her problems were the same. She felt angry that no one from the court had contacted her to see how she was.
The brutal crimes that are committed in war and armed conflict create long-term needs, and this is particularly true of rape and sexual violence. Transitional justice, however, currently operates in a temporally-bounded way that fails to comprehensively address the legacy of rape and sexual violence. The long-term effects of these crimes, and the needs to which they give rise, are critical parts of this legacy. This project will develop a new, survivor-centred model of transitional justice that addresses the long-term needs of survivors. If it responds to these needs, transitional justice itself can be a critical enabler of resilience. Operationalizing this 'enablement' is the fundamental challenge for this project.