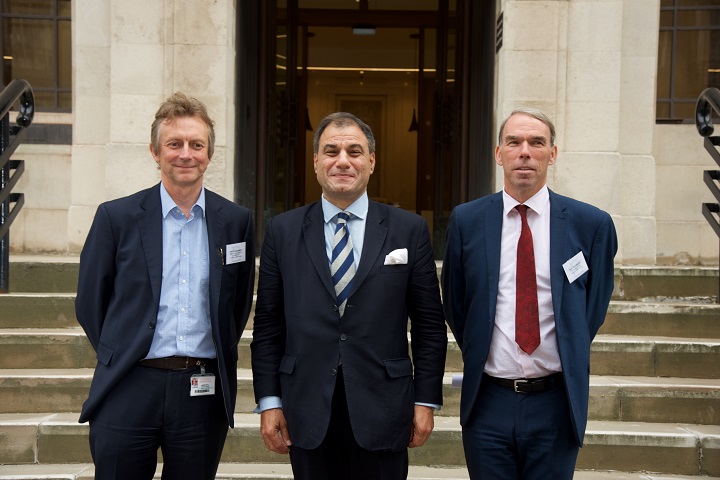 The University of Birmingham is leading on major health research projects in Asia, Africa and Latin America to help develop surgical research that will have the potential to improve the quality of surgery.
The National Institute for Health Research (NIHR) Global Health Research Unit on Global Surgery is launching a number of initiatives to improve care for surgical patients in low and middle income countries (LMICs).
Presently, the Unit is launching a range of health improvement initiatives including:
A clinical trial of interventions to prevent surgical wound infection (FALCON)
A study to measure outcomes from cancer surgery
A study to evaluate access to healthcare for patients requiring surgery
Launched with partners from various LMICs plus the Universities of Edinburgh and Warwick, the Unit aims to establish independent and sustainable research 'hubs' and/or trial centres in partner countries (Ghana, Rwanda, South Africa, Mexico, Pakistan, India, Nigeria, Philippines, and Benin) that will perform their own clinical research relevant to local populations while serving global needs.
Speaking at a showcase event in Birmingham on Thursday 12 July to mark the Unit's first anniversary, University of Birmingham Chancellor Lord Karan Bilimoria commented: "The University of Birmingham's research is world-changing. We're focusing our efforts on tackling nine of the UN's Global Goals, including 'Good Health and Well-being', to produce practical solutions to some of the greatest challenges facing mankind.
"We are proud to link with our partners at NIHR and the Universities of Edinburgh and Warwick in this amazing global health research initiative that will have the potential to save many thousands of lives across Asia, Africa and Latin America."
The Unit is based at the University of Birmingham and co-directed by Professor Dion Morton, Barling Chair of Surgery at the University's Institute of Cancer and Genomic Sciences, and Professor Peter Brocklehurst, Director of the Birmingham Clinical Trials Unit.
Professor Morton said: "Each year, six million people die within 30 days of an operation. Surgical site infection (SSI) is the most common complication from surgery and a health burden for both patients and health-care providers.
"Reducing SSI has huge benefits. Patients suffer less and save money, whilst being able to return to work or school faster. They are also subjected to fewer and shorter courses of antibiotics, contributing to a reduction in global antimicrobial resistance. Hospitals can reduce costs and discharge patients earlier, preventing re-admissions.
"With the FALCON trial, we aim to reduce this burden to patients and health providers."
Partners in the Unit have also formed a Policy and Implementation Consortium to work with professional associations, NGOs and government organisations across the world, including the World Health Organization. The Consortium will use the results from the research generated by the Unit as a tool to inform changes in clinical practise and provide evidence to drive policy changes across the globe.