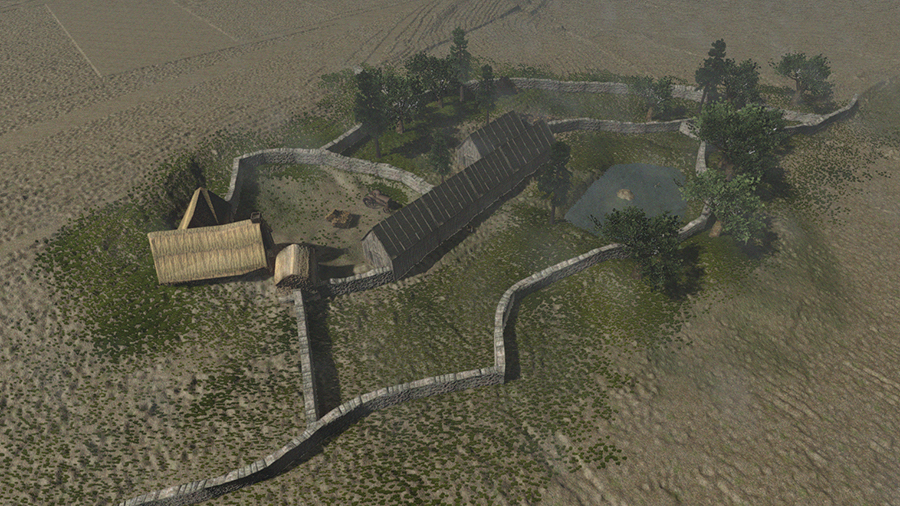 The legend of the 'hidden village', claimed to be finally emerging from the depths of Burrator Reservoir on Dartmoor due to this year's hot summer temperatures, has been shown to be a myth, courtesy of a Virtual Reality model of the lake bed, developed by University of Birmingham specialists.
Ancient sites and structures were submerged when the valley flooded in 1898 and expanded in 1929. Now locals are claiming that the 'hidden village' beneath the water has been partially revealed, and relics such as old granite tramways can be seen for the first time because of the ongoing UK heatwave.
Burrator Reservoir has now reached its lowest level since 2013, South West Water said, at just 48.5% capacity.
In 2016, Professor Stone, along with members of the Human Interface Technologies (HIT) Team he leads at the University of Birmingham, completed an underwater survey of Burrator Reservoir. The team then used this information to produce a more extensive virtual reality model of the area, answering the question of what exactly is under the surface.
Professor Robert Stone was recently interviewed about the project for BBC Radio Devon (listen below).
To find out more, please follow the links below:
Plymouth Live - The 'drowned village' under Burrator Reservoir is appearing
BBC News - UK heatwave reveals 'drowned village' at Burrator Reservoir
Daily Mail - 'Drowned village' becomes visible for first time as reservoir falls to lowest level in five years with just 41 per cent capacity – as heatwave creates a north-south divide in water levels