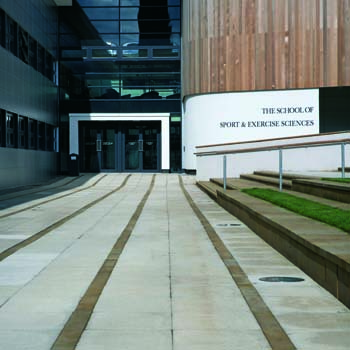 At a time when the number of homeless is hitting the headlines for all the wrong reasons, the My Strengths Training for Life (MST4Life)™ programme is working to reduce these figures.
Led by Dr Jennifer Cumming from the University of Birmingham's School of Sport, Exercise and Rehabilitation Sciences and Institute for Mental Health, MST4Life™ was developed with charity St Basils to help homeless young people develop their resiliency using psychological techniques similar to those used by elite athletes.
Programme manager, Dr Mary Quinton, shared how it has impacted the health, well-being, and employability of young people at St Basils Psychologically Informed Environment (PIE) symposium, hosted by KPMG on Monday 26th November.
Dr Quinton reported that MST4Life™ improves physical, mental, and social health outcomes in homeless young people who typically experience high rates of unemployment and mental health problems compared to their peers. Young people also developed mental skills essential for employment, education, or training (EET), and life in general. Subsequently, the long term outcomes show an increase in young people in EET and so these young people are moving towards social inclusion through taking part in MST4Life™.
The symposium brought together nearly 100 attendees from across the UK, including CEOs, local authorities, charities, housing services, and commissioners, to share St Basils' learning and impacts from developing and implementing a psychologically informed approach across a range of programmes and sectors, including the MST4Life™ programme. The event was chaired by Dr Karen Newbigging and featured a keynote from Prof Paul Burstow, also from the Institute for Mental Health, and Dr Amanda Skeate from Forward Thinking Birmingham.
One young person described the impact of MST4Life™ on their mental and social wellbeing,
"I've learned to be more confident, usually I would kind of bury myself and stay in my room. Here it's meeting new people, just doing things that I normally wouldn't do."
Dr Quinton finished with a call for housing services and local authorities to follow St Basils' lead in providing psychologically informed opportunities for young people in their care.