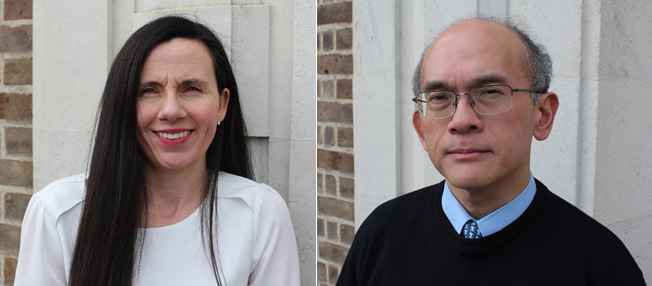 Professor Gregory Lip and Dr Deirdre Lane will be joining the Liverpool Centre for Cardiovascular Science in early 2019, a new initiative to establish an internationally-leading Centre for Cardiovascular Science in the Merseyside region.
Professor Lip and Dr Lane, who have been valuable members of the University of Birmingham's Institute of Cardiovascular Sciences for many years, have a major interest into atrial fibrillation, a heart condition that causes an irregular heart rate which increases risk of stroke and death.
Professor Lip will be taking up the role of David A. Price-Evans Chair in Cardiovascular Medicine at the Institute of Ageing and Chronic Disease at the University of Liverpool. Professor Lip and Dr Lane will both be joining the University of Liverpool and Liverpool Heart and Chest Hospital NHS Foundation Trust, who are leading the initiative to establish a centre for cardiovascular science in Merseyside.
Professor Paulus Kirchhof, Director of the Insitute of Cardiovascular Sciences, commented: "On behalf of the Insitute of Cardiovascular Sciences, I congratulate Professor Lip and Dr Lane on their new roles and wish them all the best for their research and teaching in Liverpool. Their appointments illustrate how our world-class translational research and teaching environment in the Insitute of Cardiovascular Sciences develops people at all levels."