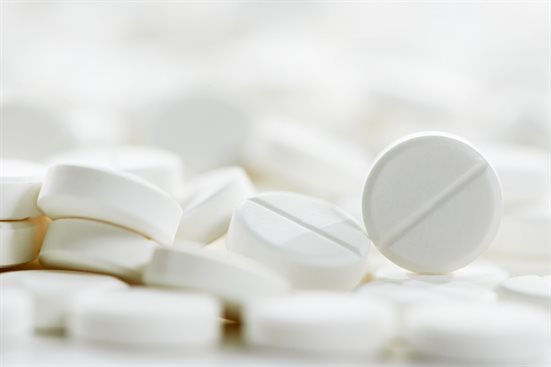 While this week marks World Antibiotic Awareness Week, experts at the University of Birmingham are carrying out pioneering research to find real world solutions to the global threat of antimicrobial resistance.
Each November, the World Health Organization (WHO) holds World Antibiotic Awareness Week (WAAW), running this year from 12-18 November, to encourage best practices among the general public, health workers and policy makers to avoid the further emergence and spread of antibiotic resistance.
The face of the University's 'Old Joe' clock tower will be lit blue to mark the awareness week, backing WHO's aim to increase global awareness that antimicrobial resistance (AMR) is a serious threat. If not addressed, by 2050 it could kill millions of people.
Laura Piddock, Professor of Microbiology at the University of Birmingham's Institute of Microbiology and Infection and also Head of Scientific Affairs at Global Antibiotic Research and Development Partnership, said: "Since their discovery, antibiotics have served as the cornerstone of modern medicine.
"However, the use of antibiotics in human and animal health, as well as contamination of the environment by these drugs, has encouraged the emergence of drug-resistance and helped to drive the spread of AMR.
"WHO has identified the need to address the threat posed by drug-resistant bacterial infections as a global public health priority, however, the current pipeline for new treatments is inadequate for the size of the task.
"New approaches are urgently needed, spanning research and development through to access and stewardship, to ensure both old and new antibiotics remain available. The University of Birmingham is leading the way in carrying out vital new research to tackle this global threat."
Current research being carried out by scientists in the Institute of Microbiology and Infection, include:
Professor Laura Piddock recently led the development of a new and first of its kind free, open-access, searchable database called AntibioticDB. It contains information from the past 40 years on antibacterial compound discoveries that were once-promising leads which have not been developed into new drugs to treat infections in patients.
In a separate project, Professor Piddock is also working with a large pharmaceutical company applying a new tool for drug discovery that her team has developed. This centres on when drug efflux – a bacterial vacuum cleaner that takes drugs from the inside to the outside of the cell – is inhibited thereby trapping drugs in the cell so that they can kill the bacterium. This has already identified compounds to be developed into drugs for combination with antibiotics so that drug-resistant bacteria are once again killed by antibiotics already available to treat infections.
Dr Jessica Blair's team is carrying out research to better understand how bacteria become resistant to antibiotics and how we might best be able to inhibit efflux pumps to combat antibiotic resistance. Efflux pumps are pumps that sit on the surface of bacterial cells and transport toxic substances, such as antibiotics, from inside bacterial cells to outside. These pumps allow bacteria to expel antibiotics making them less susceptible to drugs. If we can inhibit these pumps, we can potentially prevent bacteria becoming resistant to antibiotics during treatment and re-sensitize them to existing antibiotics.
Professor Peter Hawkey recently led a study that found that people who have travelled to areas of the world with high rates of antibiotic resistant bacteria such as South Asia and the Middle East are more likely to carry resistant gut bacteria called ESBL producing Enterobacteriaceae. They are part of the gram negative family of bacteria known to be becoming much more resistant to antibiotics. If the bacteria have ESBL genes they are resistant to two classes of antibiotics – penicillins and cephalosporins – normally used to treat these infections. This forces doctors to turn to other drugs. Once a person becomes colonised with these superbugs they remain in their gut for six months to a year.
Dr Blaise Bougnon, Professor Laura Piddock and Dr Alan McNally and collaborators recently published research that showed that urban farmers growing vegetables to feed millions of people in Africa's ever-growing cities could unwittingly be helping to spread disease by irrigating crops with wastewater. Experts discovered that wastewater collected from canals used for urban agriculture in Burkina Faso was rich in virulent human pathogens that cause gastroenteritis and diarrhoea – a major cause of death in low and middle-income countries.
Professor Willem van Schaik's team is currently carrying out a study in Bangladesh on the spread of antibiotic resistance. The study is focussing on fish farms, as this is an important industry in Bangladesh and there are conflicting reports on the use of antibiotics in fish farming in Bangladesh. In addition, the team are also sampling public bodies of water in metropolitan Dhaka, a densely populated city of 19 million inhabitants. The study has found that levels of resistant bacteria in fish farms were low, but found high levels of resistant bacteria in Dhaka. These bacteria were most likely originating from human sewage. Their results suggest that measures to improve sanitation in developing countries can be important to minimise the spread of antibiotic-resistant bacteria.