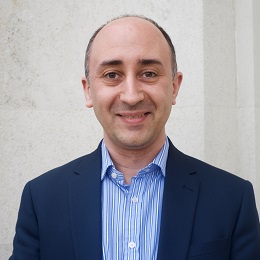 The British Heart Foundation has awarded Mr Nigel Drury a two-year extension to his Intermediate Clinical Research Fellowship to continue his research at the Institute of Cardiovascular Sciences on improving myocardial protection in young children undergoing heart surgery, including a double-blind, randomised controlled trial.
Mr Drury is Chief Investigator of the Bilateral Remote Ischaemic Conditioning in Children (BRICC) trial, the first multi-centre clinical trial in children's heart surgery in the UK. The trial is recruiting young children undergoing surgery at Birmingham Children's Hospital and Leeds Children's Hospital, using a non-invasive technique to reduce damage to the heart sustained during surgery.
Speaking about the extension, Mr Drury commented: "I am delighted that the BHF has extended my Fellowship to continue my work on clinical trials in children's heart surgery. This extension will also enable me to conduct new studies to better understand how to improve the outcomes of heart surgery in newborn babies, in particular those with single ventricle heart conditions undergoing the Norwood operation, a high risk procedure in which Birmingham is a leading international centre."
Mr Drury will use the extension to complete the BRICC trial and associated research on the impact of chronic hypoxia on myocardial metabolism. He will also conduct novel studies in tissue samples obtained from neonates undergoing the Norwood operation for Hypoplastic left heart syndrome, to understand more about how their heart copes with ischaemia-reperfusion during surgery, and determine the phenotype of the aortic wall as a substrate for the development of coarctation of the aorta.