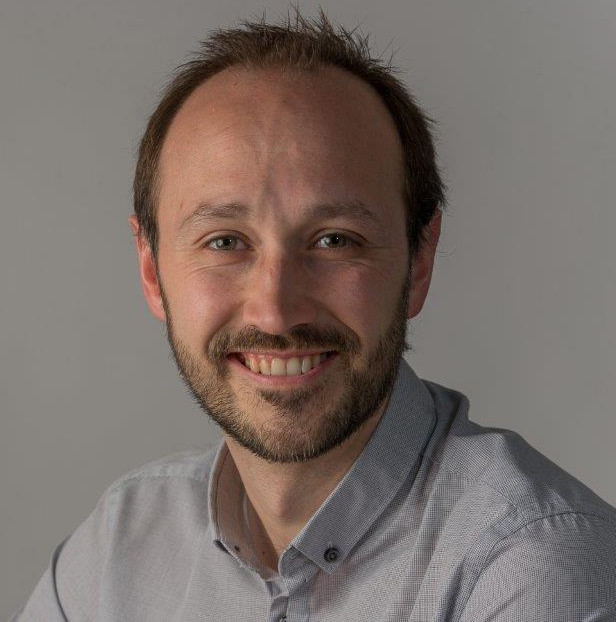 Having received a prestigious Career Development Fellowship, Dr Rowan Hardy of the Institute of Metabolism and Systems Research has started his affiliation with the School of Biomedical Sciences, twinning research and teaching responsibilities.
As a Versus Arthritis Fellow, my research team explore the roles of steroid metabolism in regulating the onset, progression and resolution of inflammation. In particular, I am fascinated by how both local and systemic metabolism of the anti-inflammatory steroids 'glucocorticoids' modify both bone and muscle metabolism to drive inflammatory osteoporosis and muscle wasting.
During my research career, in posts and Fellowships at the University of Birmingham and University of Sydney, I worked with world leaders such as Professors Paul Stewart and Markus Seibel to develop expertise in in vitro, ex vivo and in vivo murine models of inflammation to explore these concepts. Throughout, my research career I have been enthusiastic about the delivery of teaching in higher education, and it is the twinning of research and teaching that I am most looking forward to as I begin my new lecturer appointment within the Institute of Clinical Sciences' School of Biomedical Sciences.
To date, I feel my greatest achievement has been to build a motivated and effective research team within the framework of my latest Fellowship. This was a key goal for me coming into post, supporting my ability to deliver on the research aims of my research projects, as well as allowing me to support the successful training and professional development of early career scientists. To date, my students and staff have delivered talks at both national and international conferences, built on my key collaborations and published their findings in peer-reviewed journals. Currently, they are the foundation of my research output and a source of great pride.
The University of Birmingham is an outstanding institution for both teaching and research excellence. In particular, the university combines world class expertise in drug development within the School of Pharmacy, in addition to access to the Musckuloskeletal Ageing and Rheumatoid Arthritis Pathogenesis Centres of Excellence and NIHR Biomedical Research Centre in Inflammation that provide unique opportunities to design new therapeutics and build clinical collaborations to exploit and fast track promising therapeutic strategies.
Together the exciting collaborations and resources underpin my strategy to develop and test novel targeted steroid treatments to treat chronic inflammatory disease. This is further complimented through the opportunity to teach, train and recruit highly motivated and skilled biomedical science and medical students within the University of Birmingham.
Firstly, I love working with a wide range of talented and exceptional colleagues and students on a daily basis, and greatly enjoy the academic environment I am based within. It is the diversity of their expertise and interests, and the wide range of activities and roles I perform on a daily basis that ensure no two days are alike and keep me motivated.
I am most looking forward to twinning my enthusiasm for research with my passion for teaching. I believe that the two go hand in hand, and that the application of research led teaching will allow me to motivate and excite the next generation of graduates and research scientists. In addition, my new role facilitates a range of exciting collaborations I wish to grow within the schools of pharmacy and chemical engineering that I believe will underpin my research over the next five years.
Currently we are exploring novel and exciting ways of delivering targeted anti-inflammatory steroids to sites of inflammation where they will deliver greater therapeutic potential, without causing unwanted side effects. Through collaborations with leaders in the field such as Professor Liam Grover, Professor Yvonne Perrie, Professor Mark Cooper, Dr Sam Butterworth and Dr Hanene Ali-Boucetta we are developing novel targeted delivery platforms that will form the basis of future project and programme grants. This is underpinned by exciting opportunities to develop industrial interaction to further develop these concepts. Together these will allow me to expand my research group and continue to recruit outstanding students and research scientists.
I think the future of biomedical science lies in greater integration and collaboration with both national and international centres of expertise and excellence, allowing greater understanding and analysis of big data arising from platforms such as proteomics, metabolomics and genomics.
Institute of Metabolism and Systems Research