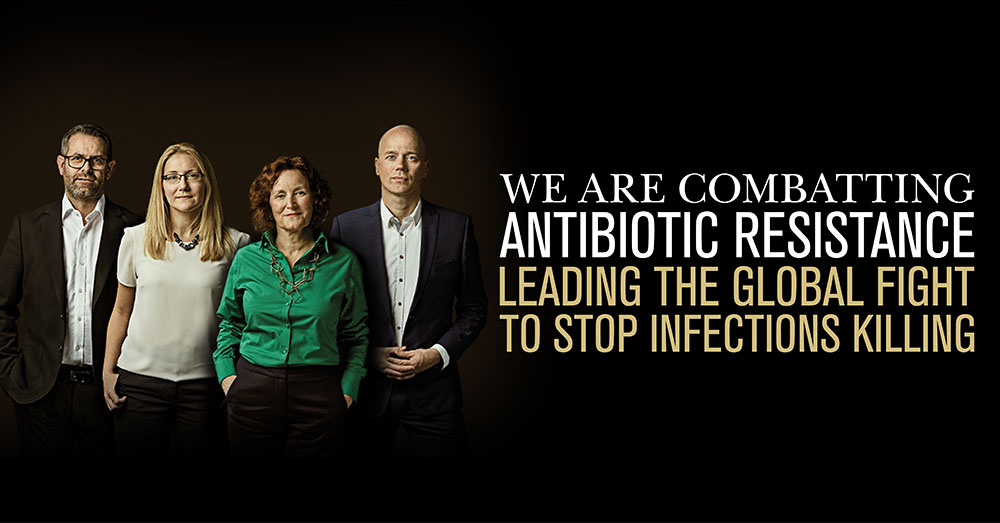 The face of the University of Birmingham's 'Old Joe' Clock tower will be lit blue to shine a light on the work scientists are doing to discover new ways to prevent and treat drug-resistant bacterial infections.
The clock will turn blue during World Antibiotic Awareness Week 2019, which runs from 18 – 24 November, and is organised by the World Health Organization (WHO) to increase global awareness of antibiotic resistance and to encourage best practices among the general public, health workers and policy makers to avoid the further emergence and spread of antibiotic resistance.
The persistent overuse and inappropriate use of antibiotics in human and animal health have encouraged the emergence and spread of drug-resistant bacteria - which occurs when exposed to the drugs used to treat them.
Laura Piddock, Professor of Microbiology at the University of Birmingham's Institute of Microbiology and Infection and also Director of Scientific Affairs at the Global Antibiotic Research and Development Partnership, said: "Since their discovery, antibiotics have served as the cornerstone of modern medicine.
"However, new resistance mechanisms are emerging and spreading globally, threatening our ability to treat common infectious diseases, resulting in prolonged illness, disability, and death.
"Without effective antibiotics for prevention and treatment of infections, medical procedures such as organ transplants, cancer chemotherapy, diabetes management and surgery such as caesarean sections or hip replacements become very high risk.
"Drug resistance is also a drain on the healthcare system as the cost of care for patients with resistant infections is higher than for patients with non-resistant infections due to longer duration of illness, additional tests and use of more expensive drugs.
"Antibiotic resistance is a serious threat to global public health that requires action across all government sectors and society, however global action to address drug-resistant infections is not happening at the scale and urgency required.
"The current pipeline for new treatments is inadequate for the size of the task, therefore more research, new drug development and different approaches to the stewardship of prescribing and taking antibiotics is needed to ensure both old and new antibiotics remain available."
The University of Birmingham is carrying out research across the globe to both discover new treatments and also better understand drug resistance.
Current research being carried out by scientists in the Institute of Microbiology and Infection, include: