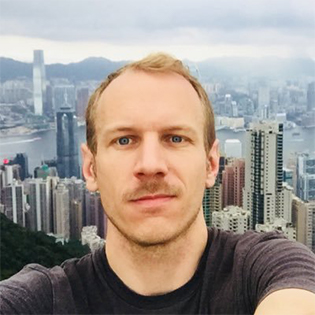 Dr Bodo Winter, Senior Lecturer in Cognitive Linguistics in the Department of English Language and Linguistics, and member of the Centre for Corpus Research has been awarded a highly competitive Future Leaders Fellowship of over £1 million from UKRI.
The project "Making Numbers Meaningful" will run for four years from February 2021, and will explore ways of combating innumeracy, the numerical equivalent of illiteracy, with clear communication. The research will involve the construction and analysis of large-scale multimodal corpora.
A 2014 report for the National Numeracy charity has estimated the cost of low numeracy in the UK to be £20 billion per year. Dr Winter's Future Leaders Fellowship project recognises that much of the societal costs stemming from poor numeracy result from using language or graphs that is unintelligible, biasing, or outright distorting the truth.
The project will bring together an interdisciplinary team of researchers to conduct the largest investigation to date into numerical communication across multiple communication channels and multiple forms of media. Dr Winter will assemble an interdisciplinary team that uses novel techniques from natural language processing and computer vision to analyse numerical language at a so far unprecedented scale. The team will work closely with data analysts from commercial businesses on innovative ways of making pressing societal issues such as climate risks or health risks more accessible to people with low numeracy.
Dr Winter says: "Numbers lie at the heart of modern life, and these days more than ever, it is crucial that numerical information is accurately understood by decision makers, as well as the general public. The Future Leader Fellowship enables me to bring together a team of researchers who think about numerical communication in a broader sense, beyond disciplinary boundaries. It opens up a whole new world of possibilities, including new collaborations with industry partners, to look at how we can improve the communication of numerical information."
The UKRI Future Leaders Fellowship initiative aims to support the creation of a new cohort of research and innovation leaders who will have links across different sectors and disciplines. Awardees will each receive between £400,000 and £1.5 million over an initial four years. The grant supports challenging and novel projects, and the development of the fellow's career. The funding can also be used to support team members, their development, and pay for equipment and other needs.