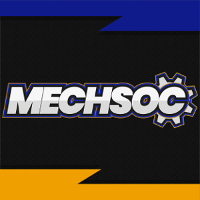 The start of 2020 has been a mixed bag of emotions for MechSoc – the excitement of some our biggest events, and the disappointment of having to postpone others.
We kicked off the Spring Term by distributing the merchandise ordered by our members before Christmas; the traditional MechSoc hoodies proved to once again be very popular. This year we took some inspiration from our friends in CivSoc and decided to also order fleeces, which have been a big hit!
The sportier members of MechSoc have enjoyed the continuation of MechSoc football, with friendly matches happening each week.
We once again teamed up with NucSoc to hold a Casino Night. It was a great night, with fierce competition from everyone playing all the various games.
For the fourth year running, MechSoc teamed up with EESESoc and CivSoc for the Engineering Spring Ball. Breaking tradition from the previous three years, we held the Ball in a new venue – the Macdonald Burlington Hotel in the City Centre. The night proved to be a smash hit with members from all three societies and students from across the School of Engineering; everyone had lots of fun dancing the night away. With the cancellation of many similar events across the country, we're incredibly happy everyone had a chance to dress up and party with friends!
Unfortunately, an event we were super exited to launch has had to be postponed. The Scrapheap Challenge, sponsored by Caterpillar UK, was going to be a fun day of activities, learning, and prizes. We've had to postpone until next year due to COVID-19's lockdown but this is definitely something all current and future MechSoc members can enjoy in future – keep your eyes peeled!
Similarly, the pub golf event we had planned for the final week of term was also sadly cancelled. We're sure similar events will occur next year though, with the help of a new committee!!
I would like to thank the current committee for all their hard work over the past year; it has been so much fun planning and attending events with you all! We'll be holding our AGM to elect new committee members in the next few weeks, so please keep up to date with the MechSoc Facebook page for any updates.
Finally, as the current committee are all final years, we'd like to say a huge thank you and goodbye to all MechSoc members. Good luck with the rest of your studies and remember – MechSoc best-soc!!
Best wishes,
Jen Stuart
Social Secretary
To find out more about MechSoc visit their website www.birmingham.ac.uk/eps/mechsoc.
There are 39 student groups in the College of Engineering and Physical Sciences. To learn more about their projects and activities head to www.birmingham.ac.uk/eps-societies.